Major Cases
Alumni whose work has set precedents and inspired legislation.
LAW150
Major Cases
Alumni whose work has set precedents and inspired legislation.
Since its founding in 1872, Boston University School of Law has taken considerable pride in its faculty, staff, students, and alumni. It was with our community in mind that we set out to create 150/150, a commemorative book featuring 150 profiles of people, places, and events that have shaped the school and the world.
Throughout the school's anniversary year, The Record is publishing a selection of the profiles that appear in the book. We present here alumni who have inspired far-reaching legislation through their words and actions, prosecuted wrongdoing on a grand scale, and brought justice to the underrepresented and underserved.
learn more about 150/150: People, places, precedents
---
Wilford H. Smith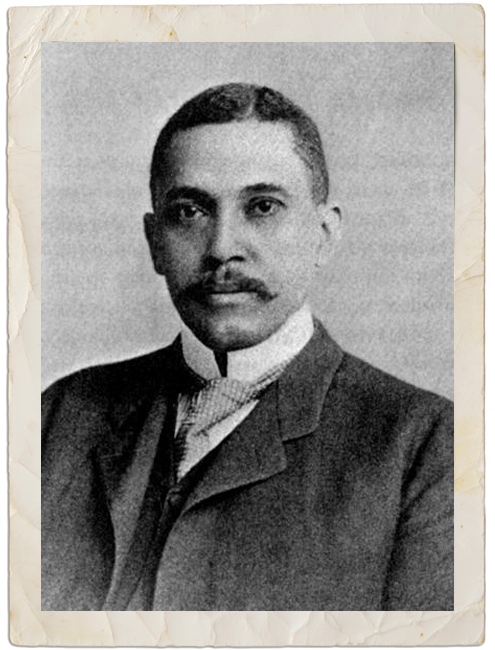 Wilford H. Smith (1883) was born in a small Mississippi town in 1863, just two years before the passage of the Thirteenth Amendment outlawed slavery. By the time he was seven, the Fourteenth and Fifteenth Amendments had been ratified, granting civil and equal rights to African Americans and giving Black men the right to vote.
Yet by the time Smith graduated from high school, several southern states had changed their constitutions to disenfranchise Black voters. Smith would become one of several Black lawyers during the post-Reconstruction era who turned to the courts to reclaim these and other civil liberties.
Smith graduated from BU Law in 1883, and then returned to Mississippi, where he handled Civil War pension applications for several years and became the highest-paid Black attorney in the state. One of his early civil rights cases, Smith v. Mississippi, challenged the legality of a state law that excluded Black people from jury service based on certain educational qualifications. The case made it all the way to the US Supreme Court, yet the court ultimately ruled in favor of Jim Crow laws.
When Smith moved to Galveston, Texas, he took up the same issue of Black misrepresentation in Carter v. Texas with BU Law alum Emanuel Hewlett (1877) as cocounsel. The case, which involved a Black man accused of murder by an all-white jury, also ended up in the US Supreme Court. This time, the justices ruled in Smith's favor, finding that the defendant was denied his constitutional rights since members of his race were excluded from the grand jury.
The decision made Smith and Hewlett the first Black men to win a case before the US Supreme Court. Over time, Smith earned a reputation as an accomplished litigator skilled at selecting cases and crafting arguments that would succeed in court.
One person who appreciated this skill was Booker T. Washington, the prominent author, founder of the Tuskegee Institute, and advisor to several US presidents. Washington took Smith on as his personal attorney and legal strategist as he funded legal challenges to segregation and disfranchisement. And there was always work to do. Even when the duo made progress, even in the US Supreme Court, Southern states quickly responded with grandfather clauses and new laws to deprive African Americans of their rights.
After Washington died in 1915, Smith joined forces with civil rights activist Marcus Garvey, leader of the Pan-Africanism Movement, which strove to unite people of African descent around the world.
Smith died in 1926, yet his legacy of challenging the courts to uphold civil rights lived on. His legal strategies would inspire future Black visionaries, such as Charles H. Houston and Thurgood Marshall, to build and win their own civil and political rights cases.
---
Irving Picard
It's been more than a decade since Irving Picard ('66) took on the arduous task of recovering assets from the Bernard Madoff Ponzi scheme, the largest financial fraud in history that spanned decades and defrauded customers of approximately $17.5 billion.
Picard's education and experience made him the ideal person for the job. In addition to his JD from BU Law, Picard studied economics at the Wharton School, University of Pennsylvania, and received an LLM from New York University School of Law. After school, he served in various posts with the Securities and Exchange Commission, including overseeing a legal team handling bankruptcy cases.
Picard entered private practice in 1982 and developed a reputation as a bloodhound for fraud and bankruptcy cases, which caught the eye of the Securities Investor Protection Corporation (SIPC), a quasi-public group that manages a fund that compensates customers of failed brokerage firms. Over the years, SIPC hired Picard to hunt for money on 10 different occasions, including the high-profile case of fraudster Todd Eberhard, who had bilked customers of his failed brokerage, Park South Securities. Picard recovered nearly all the funds—$7.4 million—for Park South customers.
In December 2008, the same year that he joined the law firm of BakerHostetler as a partner, SIPC hired Picard to recover assets from the Madoff Ponzi scheme. Since taking on the role of trustee, he has sued more than a dozen banks and had the unenviable task of pursuing former clients who had blindly profited from Madoff's scheme.
One person who didn't cooperate in the restitution process was Madoff, who died in 2021. "You don't like to see anyone die," Picard told the Associated Press shortly after his passing. "But in this case, it wasn't going to have any impact on what we're doing. Our work goes on."
Indeed, it has. As of February 2022, with the help of his BakerHostetler legal team, Picard has recovered or entered into agreements to recover $14.5 billion—more than 75 percent of approved claims. All of the recovered funds have been or will be returned to defrauded customers.
When asked in 2019 whether the recovery effort was winding down, Picard and his team estimated that it would continue at least another two to three years—something they've been saying for a decade. But Picard, who celebrated his 81st birthday in 2022, insisted that "someday it will come to an end."
---
Abby Rubenfeld
In 1971, an 18-year-old college student named Abby Rubenfeld ('79) made headlines when she was elected class president of Princeton University. It was the first time a woman held the title in the institution's 228-year history.
The victory whetted Rubenfeld's appetite for politics, and she set her sights on becoming a legislator and eventually assuming the highest office in the country. While neither of those things has happened (at least not yet), she has played an influential role in shaping law, especially the advancement of LGBTQIA+ rights.
Rubenfeld received her JD in 1979 from BU Law, where she helped form the Boston University Gay and Lesbian Law Association (now called OutLaw). Since opening her practice in Nashville, Tennessee in the early 1980s, she has played a key role in pivotal LGBTQIA+ cases, including ones that challenged the state's sodomy laws and ban on same-sex marriage.
In 2015, she represented Tennessee plaintiffs in the precedent-making case Obergefell v. Hodges, in which the US Supreme Court ruled that gay marriage is a constitutional right. The decision required all states to issue marriage licenses to same-sex couples and recognize same-sex marriages performed in other states. "I never thought we would have marriage equality in my lifetime," Rubenfeld said of the Supreme Court's ruling. "It was the fastest evolution of a civil rights issue, I think, ever."
Rubenfeld's commitment to equality and justice transcends the courtroom. She has served on the board of directors of several organizations, including the Human Rights Campaign and the ACLU of Tennessee. In the early 1980s, she served on the New York Governor's Task Force on Gay Issues. She was also an adjunct professor at Vanderbilt University Law School in Nashville for seven years, where she taught a course on sexual orientation and the law.
Rubenfeld, credits her parents for her commitment to advocacy. "I was raised to have a deep sense of justice and to treat all people equally and with respect, of challenging discrimination and injustice," she said in a 2017 interview. "I learned from my parents to be willing to speak up if I think something is wrong or unjust."
---
Avni Patel
Even before pursuing her law degree, Avni Patel ('10) knew she wanted to be a force for positive change. She had no idea the impact her advocacy would have.
In 2016, Patel and Jim Walden, her colleague at the firm Walden Macht & Haran, began representing Dr. Grigory Rodchenkov, one of the most significant whistleblowers in sports history. Rodchenkov, who headed Russia's national anti-doping laboratory, made headlines when he revealed in a New York Times interview that he had supplied dozens of Russian athletes with banned substances at the 2014 Winter Olympics in Sochi, Russia.
Patel played an integral role in establishing Rodchenkov's credibility with US law enforcement and the World Anti-Doping Agency. Together with Walden, she helped draft the Rodchenkov Anti-Doping Act, which gives the US Justice Department the ability to investigate doping allegations in international sports competitions. The law, passed in 2020, makes it a crime to aid or enable doping at international sporting events, including the Olympics.
"We thank the US Congress for taking powerful legislative action to stop Russia and other institutional doping regimes and for leading the charge for fairness in sports," the two lawyers said in a joint statement. "Let's hope DOJ starts putting corrupt actors in jail, where they belong."
In January 2022, a Texas man was the first person to be charged under the Rodchenkov Anti-Doping Act after he supplied banned substances to two athletes at the 2020 Summer Olympics in Tokyo (held in 2021 due to the COVID-19 pandemic). Patel believes that the groundbreaking law will continue to have far-reaching implications in the world of sports. "As attorneys, especially in this kind of law, you're always looking for ways to make a difference, and to leave an impact on the future and to make sure that things don't happen again," she said.
In addition to her work on the Rodchenkov case, Patel has conducted internal investigations related to allegations of fraud, negligence, employment discrimination, sexual harassment, sexual assault, and defamation. In 2019, she was asked to examine corporate tax incentives in New Jersey by Governor Philip Murphy. The investigation included uncovering any possible corruption in the state's $11 billion program. She also served on the independent monitor team appointed by the Department of Justice to oversee General Motors' compliance with its recall of defective ignition switches. Patel is cofounder of the Walden Macht & Haran Women's Initiative, which brings together women from various backgrounds to support gender equality and women in leadership roles.
This Series
Also in
January 20, 2023

December 20, 2022

December 12, 2022