Welcome New Faculty, Administrators
BU Law is pleased to greet new administrators and faculty with expertise in health law, family law, technology law, international criminal law, law and race, science and legal history, and more.
BU Law News
Welcome New Faculty, Administrators
BU Law is pleased to greet new administrators and faculty with expertise in health law, family law, technology law, international criminal law, law and race, science and legal history, and more.
The faculty of Boston University School of Law are frequently rated among the best law professors in the country and command respect as leading scholars on a variety of legal topics across many areas of practice and employment sectors. For the 2022–23 academic year, the school is pleased to welcome full-time faculty, clinical professors, and visiting professors with expertise in health law, family law, privacy law, technology law, comparative and international criminal law, entrepreneurship, law and race, intellectual property law, science and legal history, and more.
In addition to new faculty, the School of Law has welcomed many talented administrators in the past year. Please take a moment to greet these new members of the BU Law community.
Faculty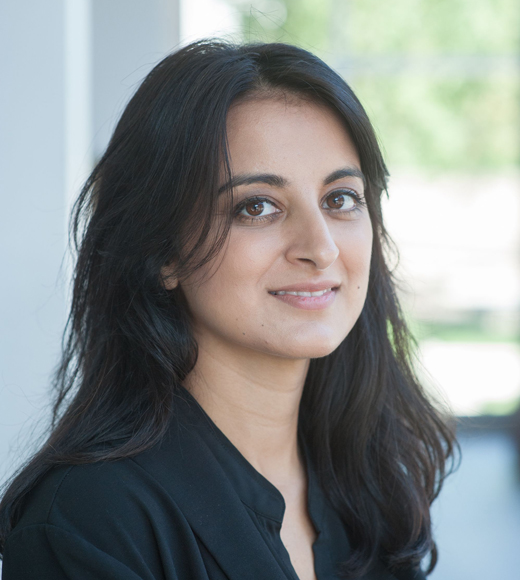 Aziza Ahmed
Professor of Law
Boston University School of Law is proud to welcome Aziza Ahmed as professor of law. Ahmed's scholarship examines the intersection of law, politics, and science in the fields of constitutional law, criminal law, health law, and family law. She will be teaching the International Human Rights Seminar and a reproductive rights course this fall.
Before joining Boston University School of Law, Ahmed was professor of law at University of California, Irvine School of Law. She also taught at Northeastern University School of Law. She has served as visiting professor at the University of Chicago Law School, Bennett Boskey Visiting Professor at Harvard Law School, visiting scholar at the Harvard Law School Petrie-Flom Center for Health Law Policy, Biotechnology, and Bioethics, and Law and public affairs fellow at Princeton University.
Prior to teaching, Professor Ahmed was a research associate at the Harvard School of Public Health Program on International Health and Human Rights. She came to that position after a women's law and public policy fellowship with the International Community of Women Living with HIV/AIDS. Professor Ahmed was a member of the Technical Advisory Group on HIV and the Law convened by the United Nations Development Programme (UNDP) and has been an expert for many institutions, including the American Bar Association and UNDP.
Ahmed is the author of the forthcoming book Feminism's Medicine: Law, Science, and Social Movements in the AIDS Response, published by Cambridge University Press, and coeditor of the forthcoming handbook, Race, Racism, and the Law, published by Edward Elgar Publishing.
Professor Ahmed earned a BA from Emory University, a JD from the University of California, Berkeley School of Law, and an MS in Population and International Health from the Harvard School of Public Health.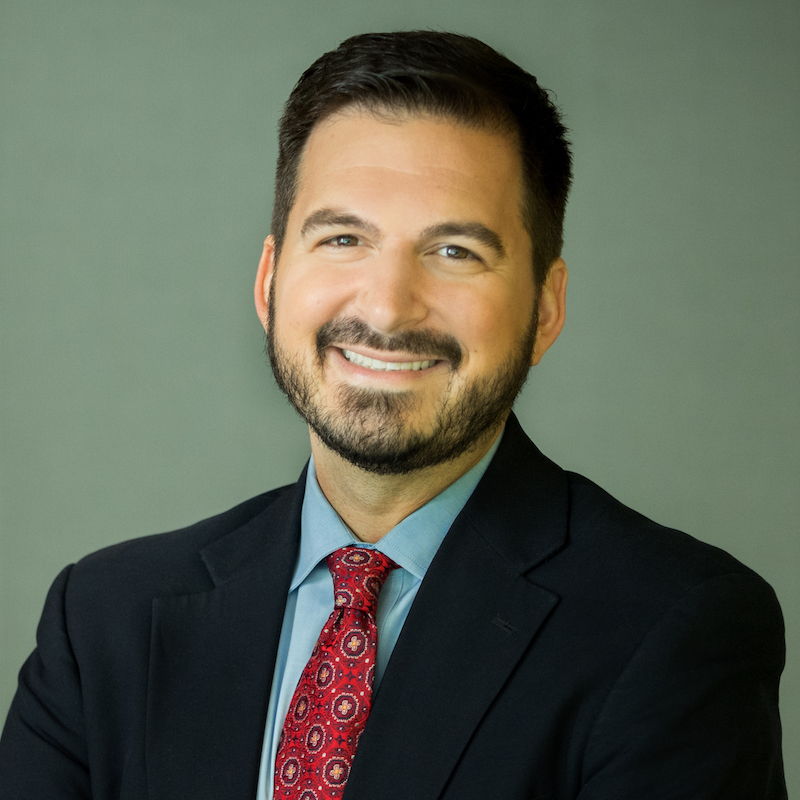 Woodrow Hartzog
Professor of Law
Woodrow Hartzog joins as professor of law, focusing on privacy and technology law. Previously, Hartzog was a visiting professor at BU Law in 2020. He will be teaching Information Privacy Law this fall.
Hartzog's publications focus on the complex problems that arise when people, organizations, and governments use powerful new technologies to collect, analyze, and share human information.
Professor Hartzog has testified multiple times before Congress on data protection issues and served as a commissioner on the Massachusetts Special Commission on Facial Recognition. He is the author of Privacy's Blueprint: The Battle to Control the Design of New Technologies, published in 2018 by Harvard University Press and the coauthor of Breached! Why Data Security Law Fails and How to Improve It, published in 2022 by Oxford University Press.
Professor Hartzog serves on the advisory board for the Electronic Privacy Information Center and the Future of Privacy Forum. Before joining Boston University School of Law, he was a professor of law and computer science at Northeastern University's School of Law and Khoury College of Computer Sciences and the Starnes Professor of Law at Samford University's Cumberland School of Law. He previously worked as an attorney in private practice and as a trademark attorney for the United States Patent and Trademark Office. He also served as a clerk for the Electronic Privacy Information Center.
Hartzog is a Class of 1960 Scholar and holds a PhD in mass communication from the University of North Carolina at Chapel Hill, an LLM in intellectual property from the George Washington University Law School and a JD from Samford University.
Steven Koh
Professor of Law
Steven Arrigg Koh is joining as professor of l­­aw, focusing on the areas of comparative and international criminal law. He joins after serving as Marianne D. Short and Ray Skowyra Sesquicentennial Assistant Professor of Law at Boston College Law School and completing a fellowship at Columbia Law School.
His scholarship—which explores the foreign relations, cultural, and racial dimensions of US domestic, transnational, and international criminal justice—has appeared or is forthcoming in journals such as Duke Law Journal Online and Cornell Law Review. He is also a contributor to Just Security law blog and serves as cochair of the Junior International Law Scholars Association.
Professor Koh's scholarship is informed by his legal practice at US federal criminal and international criminal legal institutions. He served as a trial attorney in the Criminal Division of the US Department of Justice and as counsel to the deputy assistant attorney general and counselor for international affairs at the Department of Justice. While in DC, he taught international and transnational criminal law as an adjunct professor of law at Georgetown University Law Center.
Professor Koh earned his JD from Cornell Law School, where he served as senior article editor of the Cornell Law Review. In 2019, Cornell awarded him the Law School Alumni Exemplary Public Service Award for "commitment to the highest standards of public service." He earned an BA degree cum laude from Harvard College and an MPhil degree in Social and Developmental Psychology from the University of Cambridge, England.

Ngozi Okidegbe
Associate Professor of Law and Assistant Professor of Computing & Data Sciences
Ngozi Okidegbe is joining as associate professor of law and assistant professor of computing & data sciences—the first dual-appointed professor to the School of Law and the Faculty of Computing & Data Sciences. Professor Okidegbe will be teaching evidence this fall.
Okidegbe's focus is in the areas of law and technology, evidence, criminal procedure, and law and race. Her recent work examines how the use of predictive technologies in the criminal justice system impact racially marginalized communities.
Prior to joining BU Law, she was an assistant professor of law at Cardozo School of Law, where she first joined as the inaugural Harold A. Stevens Visiting Assistant Professor in 2019. Before joining Cardozo, Professor Okidegbe served as a law clerk for Justice Mbuyiseli Madlanga of the Constitutional Court of South Africa and for the justices of the Court of Appeal for Ontario. She also practiced at CaleyWray, a labor law boutique in Toronto.
Okidegbe holds a Bachelor's in Civil Law and Juris Doctor from McGill University's Faculty of Law. She subsequently earned her Master of Laws from Columbia Law School, where she graduated as a James Kent Scholar.
Christina Rice (JD'07, LLM'13)
Assistant Dean of Graduate, International, and Online Programs
Christina Rice will fill a new position as assistant dean of graduate, international, and online programs. She was previously interim assistant dean of graduate & international programs following John Riccardi's departure, and earned her JD and LLM in Taxation from BU Law.
Christina also has a BA in Theater Education from Emerson College and formerly taught middle and high school drama classes. She began her legal career in the business department of a large Boston-area law firm working primarily on venture capital financing transactions. Christina joined the tax practice at EY's Boston office in 2011, where she served a wide variety of clients, including large multi-national retailers and small local biotechnology start-up corporations. While at EY, she focused primarily on corporate tax compliance and reporting, accounting methods, and research credit advisory services.
Clinical & Experiential Faculty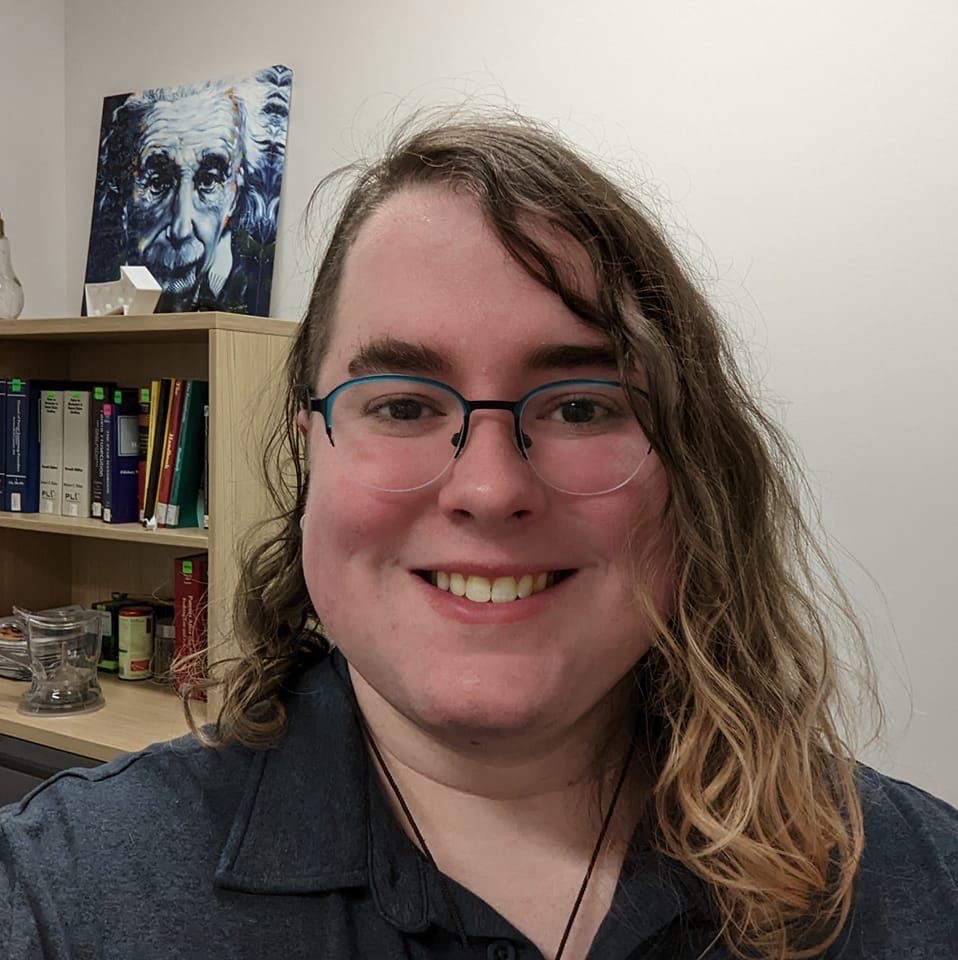 Vivian Etter
Startup Law Clinic Lecturer
Vivian Etter is joining BU Law as lecturer with the Startup Law Clinic. Etter will be providing legal advice and guidance to entrepreneurs from the Boston University and MIT student communities.
Prior to joining BU Law, Etter was the first staff attorney with Penn State Law's Entrepreneur Assistance Clinic, where she was responsible for the day-to-day guidance and oversight of second and third-year law students. The EAC provides entrepreneurs in Pennsylvania with pro bono services, ranging from formation and organization all the way to potential investment capital rounds. Etter also assists with the representation of clients regarding legal considerations for small businesses. Etter was a frequent guest lecturer in various business courses and boot camps within the Penn State network and presented to business incubators and accelerators around the state.
Vivian Etter earned a Juris Doctor from Pennsylvania State University's Dickinson School of Law (now Penn State Law) in 2017 and a Bachelor of Arts in political science from Kent State University in 2014.
Visiting Faculty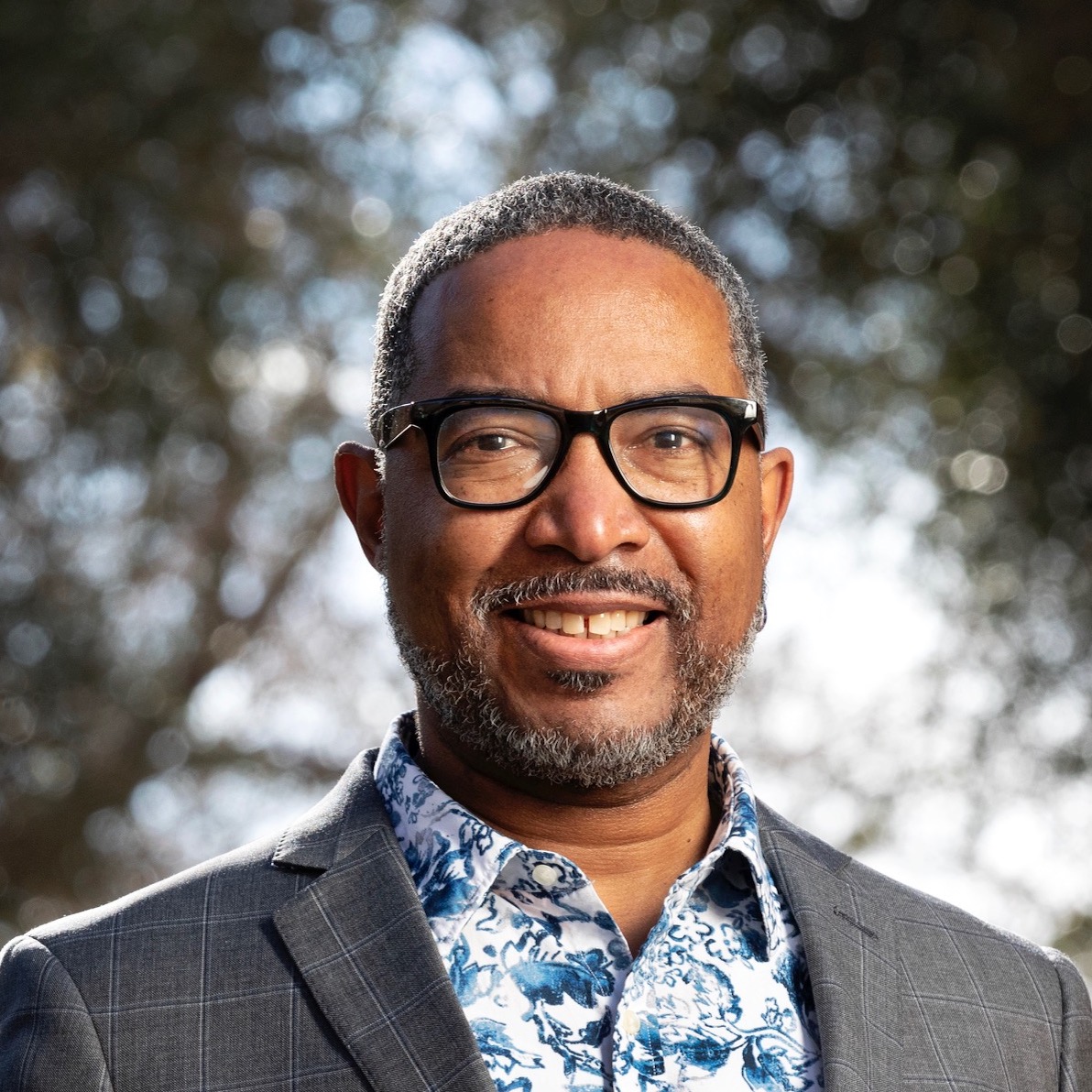 Frank Rudy Cooper (Spring 2023)
Frank Rudy Cooper joins BU Law from University of Nevada William S. Boyd School of Law, where he is also director of the Program on Race, Gender, and Policing. He graduated from Amherst College and Duke University Law School, where he was on the Duke Journal of Gender, Law & Policy and the Moot Court Board and served as a research assistant to Professor Jerome McCristal Culp. Professor Cooper clerked for the Honorable Solomon Oliver, Jr. (ND Ohio) and practiced law in Boston.
Steven Dean is visiting BU Law from Brooklyn Law School. His work focuses on the causes and consequences of inequality both domestically and globally, with a particular focus on tax policy and an emphasis on anti-Black racism.
In his forthcoming book Global Jim Crow: Taxation and Racial Capitalism (Oxford University Press 2023), Dean explains how racial bias helped create and continues to sustain a global tax system that favors wealthy states. He has coauthored three books with other Brooklyn Law professors: For-Profit Philanthropy (Oxford University Press forthcoming) and Social Enterprise Law: Trust, Public Benefit and Capital Markets (Oxford University Press 2017) with Dana Brakman Reiser and Federal Taxation of Corporations and Corporate Transactions (Aspen Publishers 2018) with Brad Borden. He has testified before the US House Ways and Means Committee and been a consultant to the Organization for Economic Cooperation and Development.
Dean serves as codirector of the Dennis J. Block Center for the Study of International Business Law. He serves on the board of the National Tax Association and serves the American Bar Association as a member of the diversity committee of its Tax Section and a member of the editorial board for its journal, The Tax Lawyer. He serves the New York State Bar Association as a member of the executive committee of its Tax Section and as a member of its professional ethics committee.
Dean graduated from Yale Law School and earned his undergraduate degree in Political Economy at Williams College. He previously practiced tax law at Debevoise & Plimpton and Cravath, Swaine & Moore. Before law school he worked with KPMG's transfer pricing group.
Jed Shugerman (2022–2023 academic year)
Jed Handelsman Shugerman is visiting BU Law from Fordham Law School. He received his BA, JD, and PhD in history from Yale. His book, The People's Courts (Harvard 2012), traces the rise of judicial elections, judicial review, and the influence of money and parties in American courts. He is coauthor of amicus briefs on the history of presidential power, the Emoluments Clauses, the Appointments Clause, the First Amendment rights of elected judges, and the due process problems of elected judges in death penalty cases.
He is currently working on two books on the history of executive power and prosecution in America. The first is tentatively titled "A Faithful President: The Founders v. the Unitary Executive," questioning the textual and historical evidence for the theory of unchecked and unbalanced presidential power.
Shugerman's second book project is "The Rise of the Prosecutor Politicians: Race, War, and Mass Incarceration," focusing on California Governor Earl Warren, his presidential running mate Thomas Dewey, the Kennedys, the growth of prosecutorial power, and its emergence as a stepping stone to electoral power for ambitious politicians in the mid-twentieth century. He writes about law, history, politics, and sometimes sports on Shugerblog.com.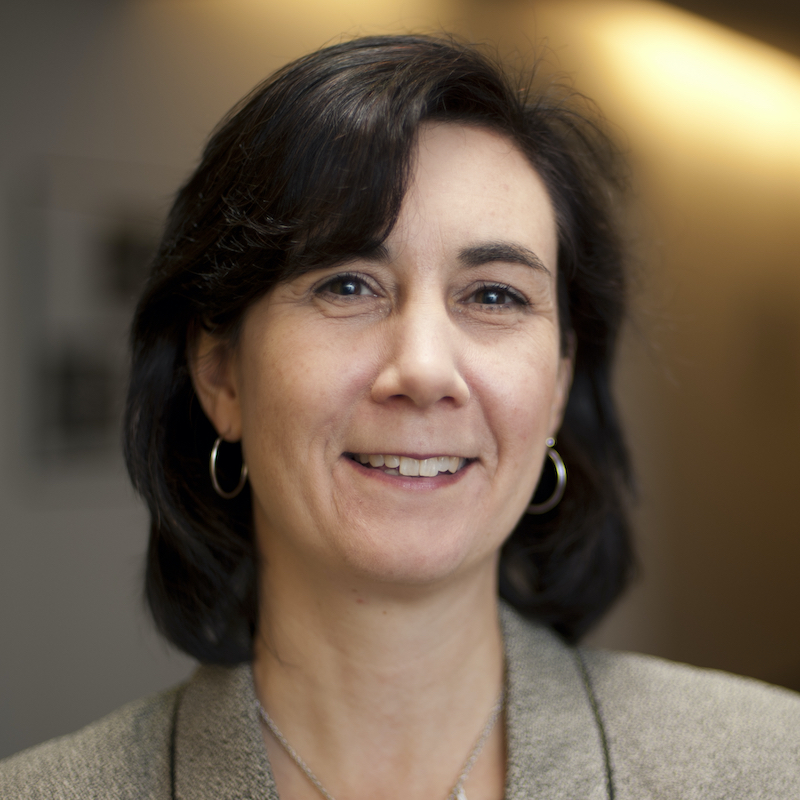 Kara Swanson (Spring 2023)
Kara Swanson joins BU Law from Northeastern University School of Law. Her scholarship focuses on intellectual property law, gender and sexuality, the history of science, medicine, and technology and legal history. Her current book project investigates the relationship between the US patent system and American nationhood and citizenship by examining the ways in which women and African Americans, in support of their movements for full political and social equality, sought to demonstrate their inventive capacities.
Professor Swanson has been the Berger-Howe Fellow in Legal History at Harvard Law School and associate professor at Drexel University School of Law. She published a book, Banking on the Body: The Market in Blood, Milk and Sperm in Modern America (Harvard University Press, 2014), on property in the human body.
Trained as a biochemist and molecular biologist at Yale University and the University of California at Berkeley, Professor Swanson earned her PhD in the history of science from Harvard University in 2009. She went on to be a published research scientist and after graduating from law school, she served as an associate at Dechert, where she maintained an intellectual property law practice and was involved in drafting and negotiating technology licenses, advising biotech and computer services and software start-ups on protection of their inventions and drafting and prosecuting patents as a registered patent attorney.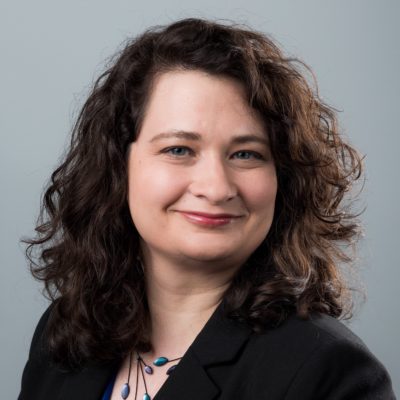 Samantha Zyontz (2022–2023 academic year)
Samantha Zyontz is visiting BU Law from Stanford Law School. Her research interests include the effect of knowledge and tools on the direction of research ideas, intellectual property strategy, and the influence of institutions on the rate and direction of innovation. Her projects and publications have empirically analyzed a range of topics including the introduction of breakthrough innovations like the CRISPR DNA-editing system, patent eligibility, patent damage awards, business method patents, clusters of related industries, cy pres awards in class action lawsuits, arbitration, and state consumer protection acts.
Zyontz has also conducted policy focused, large-scale empirical law and economics projects with the Commission of Experts for Research and Innovation in Germany (EFI), Harvard Business School for the US Economic Development Administration, at Northwestern University School of Law, and at George Mason University School of Law.
Prior to her career in academia, she spent seven years working in intellectual property litigation and valuation consulting for PricewaterhouseCoopers and Navigant Consulting Inc.
Administrators
Adam Krueckeberg will join BU Law on September 12, 2022. He previously served as special assistant to the provost at Boston College. He has also served at BC as the executive director for student services, led their most recent University-wide strategic plan, and worked as associate dean for finance and administration at the School of Theology and Ministry. Prior to joining Boston College, Krueckeberg was a vice president at Fidelity Investments. He holds a BA from Princeton, Masters degrees in both business and ministry from Boston College, and is currently working on a PhD in Higher Education Administration.
Jennifer McCloskey ('05)
Director, Advocacy Programs
Jennifer McCloskey has been promoted to director of the Legal Writing and Appellate Advocacy Program; she has served as the associate director since 2008. McCloskey supervises all of BU Law's internal and external advocacy programs. She taught a section of the First Year Writing Program for several years before creating and teaching Persuasive Writing, an upper-class writing course. Prior to joining BU Law, McCloskey was a litigation associate at Ropes & Gray in Boston.
Christiana Akins—Program Manager, CARB-X
Carolyn Bean—Senior JD Program Coordinator
Larissa Brewster—Assistant Director, Public Sector Career Development
Emily Bruemmer—Associate Director Judicial Clerkships Private Sector
Ethan Carr—Assistant Director, Employer Relations
Noah Chasen—Senior JD Program Coordinator
Trudy Grossman—Alliance Director, CARB-X
Olga Grush—Financial Operations Manager, CARB-X
Heather Hayes—Senior JD Program Coordinator
Elizabeth Kovacs—Senior JD Program Coordinator
Amy Li—Senior Program Coordinator, Legal Writing and Advocacy
Quinnie Lin—Assistant Director, In-House Corporate Counsel
Emily Mann—Administrative Coordinator, Library
Sergio Mendez-Torres—Admissions & Marketing Data Manager
Kevin Mitchell—Senior Major Gifts Officer
Sabrina Molinaro—Marketing & Administrative Coordinator
Marielle O'Malley—Senior Clinical & Experiential Programs Coordinator
Alexa Ramer—Assistant Director, Alumni Relations
Elizabeth Ryan-Catalano—Major Gifts Officer
Amy Siegel—Director, Alumni Relations
Laura Stephens—Director, Health Law Program
Matthew Snyder—Senior JD Program Coordinator
Sarah Stupak—Library Reserves & Document Delivery Supervisor
Kevin Tierney—Data Analyst, CARB-X
Montita Urbany—Senior Program Coordinator, Banking & Financial Law Graduate Program
Maria Wilda Camero—Assistant Director, Financial Aid
Krista Woods—Visiting and Part-time Faculty Coordinator