Transforming Title IX
BU Law students Kelsey Scarlett and Lexi Weyrick seek Title IX reform by focusing on the importance of intersectionality.
Experiential Education
Transforming Title IX
BU Law students Kelsey Scarlett and Lexi Weyrick seek Title IX reform by focusing on the importance of intersectionality.
Title IX, a federal civil rights law that prohibits sex-based discrimination in education, was passed by Congress in 1972. Although the landscape of education has changed drastically since then, BU Law students Kelsey Scarlett ('21) and Lexi Weyrick ('21) argue that it has failed to meet the needs of modern students.
The original framework has left behind marginalized groups, including people of color, people who identify as LGBTQIA+, individuals with disabilities, those who are lower-income, and those who do not have legal status in the US. A slew of new Title IX rules—implemented by the Department of Education under former US Secretary of Education Betsy DeVos in August 2020—further illuminate the law's issues and inequalities, Scarlett and Weyrick say.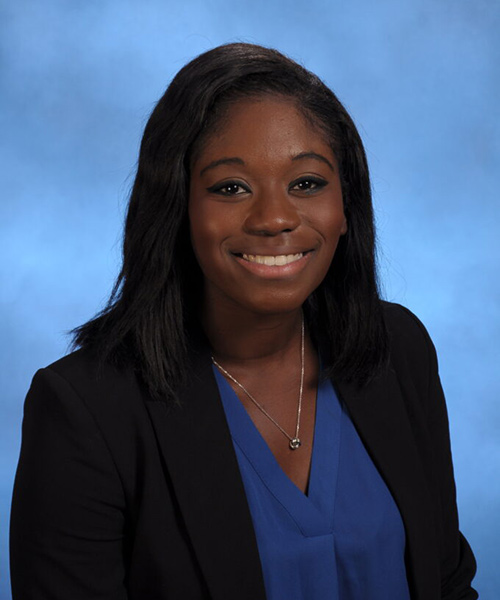 In a forthcoming article, they aim to address those issues and advocate for reimagining Title IX through an intersectional lens.
"Title IX predominately focused on white women, and as people of color and those who are most marginalized started to enter into educational institutions, Title IX never really shifted to include those voices," Scarlett says. "And so now we're at a point where these new rules definitely exacerbate the problems that arise with intersectional identities."
While working with Clinical Associate Professor Naomi Mann in the Access to Justice Clinic and as research assistants, Scarlett and Weyrick examined the new rules and various arguments opposing them. They presented their findings at a Title IX symposium earlier this year, where they spoke on a panel about litigation responses to administrative actions under former President Trump and former Secretary of Education DeVos.
The heightened regulations included mandatory live hearings for sexual assault claims at universities. At these hearings, each witness is subject to cross-examination. The respondent and complainant also have a designated "advisor"—who can be anyone from a parent to an attorney—to represent them in the hearing and conduct cross-examinations of the witnesses.
This "trial-like" process is unworkable for students, says Weyrick, whose research for the Access to Justice Clinic focused on the negative impact of live adversarial cross-examinations on complainants.
"People who hold marginalized identities are already disproportionately impacted [by sexual violence], and then this further silences people by being a barrier to reporting and participation," Weyrick says.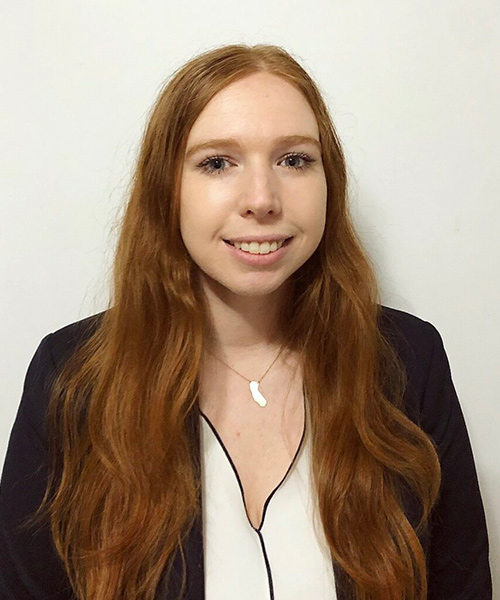 Now, Scarlett and Weyrick are working together to publish research that addresses the issues and inequalities in Title IX and advocates for a new system that works better for all students. Their research aims to reimagine Title IX in order to center the needs of survivors and address intersectional identities.
Scarlett, who has accepted a position at Shipman and Goodwin after graduation and hopes to do more Title IX work in the future, says she saw the importance of intersectionality in the legal system firsthand while she was working on an employment discrimination case in the clinic.
"With the Access to Justice Clinic, you see how a lot of marginalized communities are impacted by stereotypes and impacted by lack of representation," Scarlett says.
She then researched intersectionality and Title IX, focusing on women of color, who disproportionately experience sexual violence on campus and disproportionately underreport that violence. Scarlet notes that women of color—and others with multiple marginalized identities—may be uniquely affected by their experiences and loyalties to multiple groups.
"The current system ignores the reality that discrimination, particularly through sexual misconduct, is based on more than one identity at a time," Scarlett and Weyrick write in their article, "Transforming the Focus: An Intersectional Lens in School Response to Sex Discrimination" (forthcoming in the California Western Law Review). "As a result, students are either forced to choose which of their identities to pursue a complaint under, or, even worse, the choice is made for them."
In their paper, Scarlett and Weyrick advocate for an approach based on transformative and restorative justice instead of punishment. A focus on prevention and education, rather than discipline, is one shift they think could improve outcomes under Title IX.
"For survivors to actually be able to get what they need out of a system, and for respondents to get what they need, schools have to completely reimagine the way they approach these issues," Weyrick says.
---

It makes it really easy to keep going when you see how many people are ready to show up and ready to make change.

---
President Biden signed an executive order in March indicating his administration's plan to change the Trump administration's regulations. Scarlett and Weyrick are hopeful that their research is a step toward reforming Title IX to better address survivors and marginalized groups.
"Kelsey and Lexi are the future of Title IX and it has been my honor to work with them and see them grow," says Mann. "They demonstrate how powerful the work of law students can be in shaping and transforming how lawyers define equity."
In the meantime, they support survivors and the BU student protestors who are advocating for more protection under Title IX.
"We believe survivors, and we are here for survivors, and we see them," Scarlett says.
Weyrick, who hopes to spend her career fighting for Title IX reform, says she was inspired by the number of protestors who came together in February. She was also involved in Title IX activism before coming to law school, and helped reform how her undergraduate institution handled sexual assault claims.
"It makes it really easy to keep going when you see how many people are ready to show up and ready to make change," Weyrick says.