Unearthing Women's Stories
In her best-selling historical novels, Heather Benedict Terrell writes the "origin stories" of overlooked women.
Books
Unearthing Women's Stories
In her best-selling historical novels, Heather Benedict Terrell writes the "origin stories" of overlooked women.
Heather Benedict Terrell was a young lawyer working in commercial litigation when a friend and colleague asked her a question that sparked the idea for her first book.
"I had never thought of being a writer and had never taken a creative writing class," she says. "But I was a crazy reader, even in my limited free time."
That question—whether Terrell ('93) would ever refuse to take a case on moral grounds, even if her client had a strong legal position and would likely win—stuck with her.
"I didn't have an answer immediately, but in the weeks that followed, I became aware of cases in which families of Holocaust victims were seeking the restitution of artwork stolen by the Nazis that had ended up in the hands of wealthy collectors, museums, or art auction houses," she says. "The law at that time did not favor the families of the victims, and I realized that if I were asked to take on a case like that, most likely I would have been representing the museum or the art auction house."
Drawing on her experience as an attorney and her love of history and literature (fostered by her aunt, an English professor and poet who gave her book after book as a child), Terrell worked at the answer over the next seven years while continuing to practice law, eventually publishing The Chrysalis.
Now a best-selling author of 13 young adult and historical novels (with, for now, two more forthcoming), Terrell—writing under the name Marie Benedict—has carved out a niche unearthing the lives of women whose contributions to history have been overlooked. Women like Mileva Marić Einstein, a distinguished physicist and likely collaborator with her famous husband; Clementine Churchill, wife and partner to Winston; and Hollywood film star Hedy Lamarr, who developed a frequency-hopping weapons guidance system that laid the groundwork for modern communications technology like cell phones, GPS, and Wi-Fi.
"The women I write about, they're almost like superheroes, and I'm writing their origin story," she says. "I write fiction that's grounded in their own voices, and I feel a huge responsibility to them."
Poring over historical documents like letters, journals, and daybooks as well as published biographies, Terrell seeks to fill in the gaps of these women's stories. While she stopped practicing law after her first book was published, Terrell credits her legal training and 10 years as an attorney with honing a skill she uses in every book. "What I learned [as a lawyer] is that I love to craft a narrative," she says. "I loved to sift through the facts—whether it was through a brief or arguments or the documents that go to discovery—and create that narrative that helped me advocate on behalf of my client. That's what I do with my novels. I take what's known and make logical extrapolations to come up with what is a likely scenario to have happened. I want to get into the crevices and cracks and fill in what I hope is a robust story."
---

Women have been there, making significant contributions all along, but because of pervasive societal attitudes about women and their capabilities, they were marginalized and forced to make those contributions in the shadows.

---
With a constantly growing list of historical women with compelling stories, Terrell has no shortage of subjects. In December, she published The Mystery of Mrs. Christie, centering on Agatha Christie's infamous 11-day disappearance in 1926, and coming out in June is The Personal Librarian, written with Victoria Christopher Murray, about Belle da Costa Greene, personal librarian to J. P. Morgan and the first director of the Pierpont Morgan Library. After that, she's planning a book about Rosalind Franklin, whose research into molecular structure led to the double-helix model of DNA discovered by Francis Crick and James Watson.
"Women have been there, making significant contributions all along, but because of pervasive societal attitudes about women and their capabilities, they were marginalized and forced to make those contributions in the shadows," Terrell says. "I hope that by shining a light on these women, we can start to change our perceptions not only about the past, but also about our present and future."
---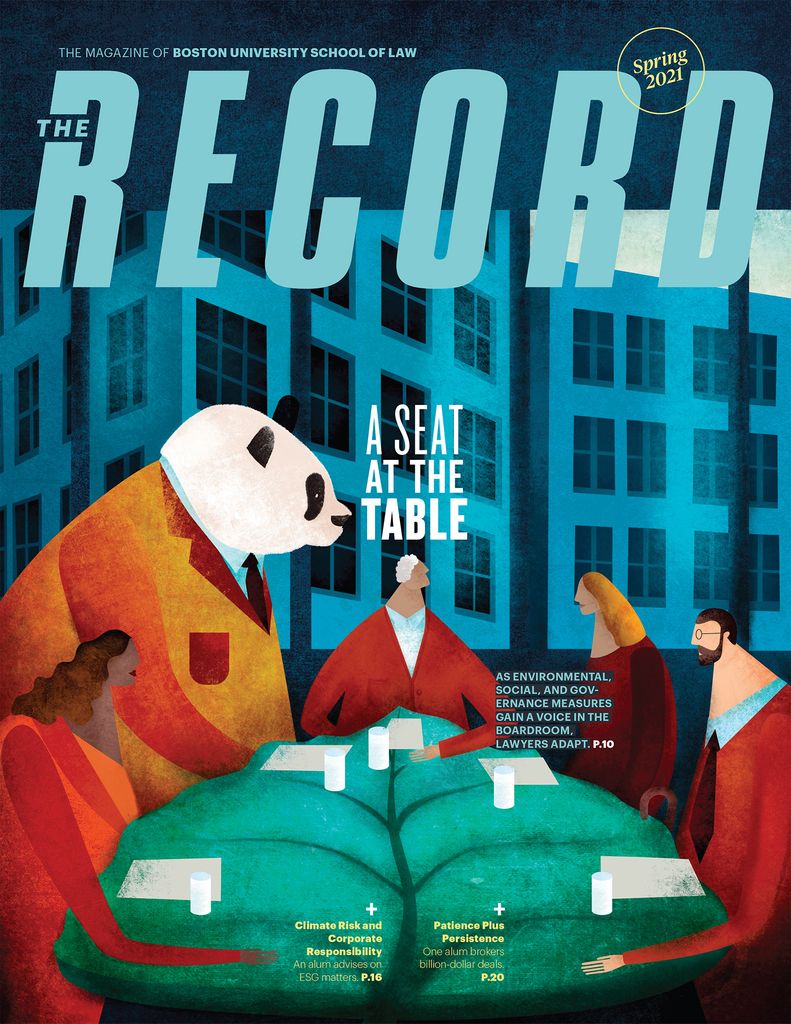 FEATURED IN:
The Record,
Spring 2021
---