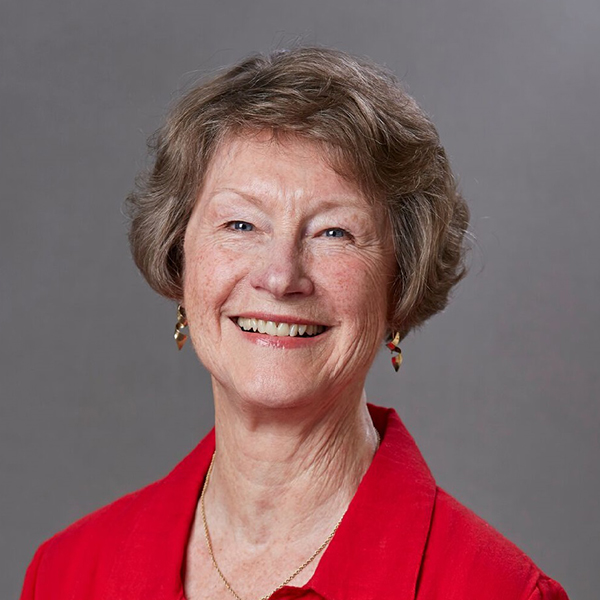 Wendy K. Mariner
Professor of Law
Edward R. Utley Professor of Health Law, Bioethics & Human Rights,
Boston University School of Public Health
Professor of Medicine,
Boston University School of Medicine
BA, Wellesley College
JD, Columbia University
LLM in Tax, New York University
MPH, Harvard University
Areas of Interest
Health Law, Insurance Law
Biography
Professor Wendy Mariner's research focuses on laws governing health risks, including social and personal responsibility for risk creation in conceptions of insurance, as well as national health systems, including the Affordable Care Act and ERISA, health information privacy, and population health policy.
She has published more than 100 articles in the legal, medical and health policy literature on patients and consumers' rights, health care reform, insurance benefits, insurance regulation, public health, AIDS policy, research with human beings, and reproductive rights, and co-authored the law school textbook, Public Health Law (with Ken Wing, George Annas, and Dan Strouse). She also serves as a Program Chair of the Program in Health Law & Human Rights, a joint project with the Public Health Regulations Analysis Center of the National School of Public Health of the New University of Lisbon. Currently, she serves on the Health Information Exchange-Health Information Technology Council Advisory Committee for the Commonwealth of Massachusetts and chairs its Legal and Policy Workgroup. She is also a member of the Council of the American Bar Association's Individual Rights and Responsibilities Section.
Professor Mariner has served on state, national, and international boards and commissions, including the Massachusetts Health Facilities Appeals Board, the Massachusetts Health Care Quality and Cost Council Advisory Committee, the National Institutes of Health's AIDS Policy Advisory Committee, Institute of Medicine Study Committees, the CIOMS/WHO Steering Committee for the International Ethical Guidelines for Biomedical Research Involving Human Subjects, and the Executive Board of the American Public Health Association. Her university activities have included serving as Chair of the Boston University Faculty Council, Co-Director of Regulatory Knowledge and Research Ethics of Boston University's Clinical and Translational Science Institute, and legal director for the Boston University School of Public Health project providing technical assistance to the Russian Federation in developing health reform legislation.
She has served as contributing editor for health law and ethics for the American Journal of Public Health and currently sits on the editorial boards of Journal of Health Politics, Policy & Law, the Journal of Law, Medicine & Ethics, and Human Rights and the Global Economy. She and Professors Annas and Glantz have submitted amicus curiae briefs to the United States Supreme Court in cases involving health law issues, including the Affordable Care Act.
Publications
Wendy K. Mariner, "Shifting Standards of Judicial Review during the Coronavirus Pandemic in the United States," 22

German Law Journal

1039 (2021).

SSRN

|

Scholarly Commons

Wendy K. Mariner, "The Affordable Care Act: Up for a Final Vote?" 45 Human Rights 2 (2020).

Wendy K. Mariner, "Voting Matters," 45

Human Rights Magazine

(2020).

Publisher

Wendy K. Mariner, George J. Annas, Nicole Huberfeld & Michael R. Ulrich,

Public Health Law

, 3rd edition, Carolina Academic Press (2019).

Publisher

|

Scholarly Commons

Michael R. Ulrich & Wendy K. Mariner, "Quarantine and the Federal Role in Epidemics," 71

Southern Methodist University Law Review

391 (2018).

SSRN

|

Scholarly Commons

|

Publisher

George J. Annas & Wendy K. Mariner, "(Public) Health and Human Rights in Practice," 41

Journal of Health Politics, Policy and Law

129 (2016).

Publisher

Wendy K. Mariner, "Beyond Lifestyle: Governing the Social Determinants of Health," 42

American Journal of Law and Medicine

284 (2016).

SSRN

|

Scholarly Commons

Wendy K. Mariner & George J. Annas, "A Culture Of Health And Human Rights," 35

Health Affairs

1999 (2016).

Publisher

Wendy K. Mariner, "Reconsidering Constitutional Protection for Health Information Privacy," 18

University of Pennsylvania Journal of Constitutional Law

975 (2016).

SSRN

|

Scholarly Commons

Wendy K. Mariner & George J. Annas, "Informed Consent and the First Amendment," 372

New England Journal of Medicine

1285 (2015).

Publisher

|

Scholarly Commons

Wendy K. Mariner, "The Picture Begins to Assert Itself: Rules of Construction for Essential Health Benefits in Health Insurance Plans Subject to the Affordable Care Act," 24

Annals of Health Law

437 (2015).

SSRN

|

Scholarly Commons

Wendy K. Mariner, "Allocating Responsibility for Health Care Decisions under the United States Affordable Care Act," 32

Revista Portuguesa de Saúde Pública

144 (2014).

Publisher

|

Scholarly Commons

Wendy K. Mariner, "Health Insurance is Dead; Long Live Health Insurance," 40

American Journal of Law and Medicine

195 (2014).

SSRN

|

Scholarly Commons

Wendy K. Mariner, "Paternalism, Public Health, and Behavioral Economics: A Problematic Combination," 46

Connecticut Law Review

1817 (2014).

SSRN

|

Scholarly Commons

Wendy K. Mariner & George J. Annas, Public Health Law, Second Edition, LexisNexis (2014).

Wendy K. Mariner, "Did Legal Education Fail Health Reform? And How Health Law Can Help," 10

Indiana Health Law Review

1 (2013).

SSRN

|

Scholarly Commons

Wendy K. Mariner & George J. Annas, "Limiting "Sugary Drinks" to Reduce Obesity — Who Decides?" 368

New England Journal of Medicine

1763 (2013).

Publisher

|

Scholarly Commons

Wendy K. Mariner, "The Affordable Care Act and Health Promotion: The Role of Insurance in Defining Responsibility for Health Risks and Costs," 50

Duquesne Law Review

271 (2012).

SSRN

|

Scholarly Commons

Wendy K. Mariner, "The Affordable Care Act Individual Coverage Requirement: Ways to Frame the Commerce Clause Issue," 21

Annals of Health Law

45 (2012).

Publisher

Wendy K. Mariner, Leonard H. Glantz & George J. Annas, "Reframing Federalism — The Affordable Care Act (and Broccoli) in the Supreme Court," 367

New England Journal of Medicine

1154 (2012).

Publisher

|

Scholarly Commons

Wendy K. Mariner, George J. Annas & Leonard H. Glantz, "Can Congress Make You Buy Broccoli? And Why That's a Hard Question," 364

New England Journal of Medicine

201 (2011).

Publisher

George J. Annas & Wendy K. Mariner, "Women and Children Last — The Predictable Effects of Proposed Federal Funding Cuts," 364

New England Journal of Medicine

1590 (2011).

Publisher

|

Scholarly Commons

Paula Lobato de Faria, Wendy K. Mariner & George J. Annas, "Defining Health Law or the Edgewood Syndrome," 25

Revista Portuguesa de Saúde Pública

117 (2010).

Publisher

Wendy K. Mariner & George J. Annas, "Health Insurance Politics in Federal Court," 363

New England Journal of Medicine

1300 (2010).

Publisher

Wendy K. Mariner, "Health Reform: What's Insurance Got to Do With It? Recognizing Health Insurance as a Separate Species of Insurance," 36

American Journal of Law and Medicine

436 (2010).

SSRN

|

Scholarly Commons

Wendy K. Mariner, George J. Annas & Wendy E. Parmet, "Pandemic Preparedness: A Return to the Rule of Law," 1

Drexel Law Review

341 (2009).

SSRN

|

Scholarly Commons

Wendy K. Mariner, "Toward an Architecture of Health Law," 35

American Journal of Law and Medicine

67 (2009). (Translated into Chinese and reprinted with permission in Collection of Translations in Health Law, Health Law Department, Capital Medical University, Beijing.)

SSRN

|

Scholarly Commons

Law and Ethics in Rationing Access to Care in a High-Cost Global Economy, Wendy K. Mariner & Paula Lobato de Faria, eds., Calouste Gulbenkian Foundation (2008).

Wendy K. Mariner, "Legal Responsibility to Research Subjects: Liability and Compensation for Injury," in The Oxford Textbook of Clinical Research Ethics 682, Ezekiel Emanuel, Christine Grady, Robert Crouch, Reidar Lie, Franklin Miller & David Wendler, eds., Oxford University Press (2008).

Wendy K. Mariner, "Medicine and Public Health: Crossing Legal Boundaries," 10

Journal of Health Care Law & Policy

121 (2008). (Reprinted in Sabitha A, ed.,

Public Health: Enforcement and Law

, Amicus Books, Hyderabad, India. 2008.)

SSRN

|

Scholarly Commons

Wendy K. Mariner, "Social Solidarity and Personal Responsibility in Health Reform," in Law and Ethics in Rationing Access to Care in a High-Cost Global Economy 79, Wendy K. Mariner & Paula Lobato de Faria, eds., Calouste Gulbenkian Foundation (2008).

Wendy K. Mariner, "Social Solidarity and Personal Responsibility in Health Reform," 14

Connecticut Insurance Law Journal

199 (2008).

HeinOnline (BU)

|

HeinOnline

Wendy K. Mariner, "Law in the Name of Public Health: Ignoring Freedoms and Entitlements," in Progressive Lawyering, Globalization and Markets: Rethinking Ideology and Strategy 309, Clare Dalton, ed., William S. Hein & Co. (2007).

Wendy K. Mariner, "Mission Creep: Public Health Surveillance and Medical Privacy," 87

Boston University Law Review

347 (2007).

SSRN

|

Scholarly Commons

Wendy K. Mariner, Kenneth Wing, George J. Annas & Daniel Strouse, Public Health Law, First Edition, LexisNexis (2007).

Wendy K. Mariner, "The Role of Law in Controlling Epidemics: Lessons from TB, HIV and SARS," in The Role of Health Law, Bioethics, and Human Rights to Promote a Safer and Healthier World 123, Paula Lobato de Faria, ed., Fundação Luso-Americana (2006).

Wendy K. Mariner, James Sabin, Robert Fanelli, Helen Flaherty, Nawfal Istfan, Janet Nally Barnes, Janey S.A. Pratt, Laura Rossi & Patricia Samour, "Best Practice Guidelines on Informed Consent for Weight Loss Surgery Patients," 13

Obesity Research

250 (2005).

Publisher

Wendy K. Mariner, George J. Annas & Leonard H. Glantz, "

Jacobson v Massachusetts

: It's Not Your Great-Great-Grandfather's Public Health Law," 95

American Journal of Public Health

581 (2005).

Publisher

Wendy K. Mariner, "Law and Public Health: Beyond Emergency Preparedness," 38

Journal of Health Law

247 (2005).

SSRN

|

Scholarly Commons

Wendy K. Mariner, "Can Consumer-Choice Plans Satisfy Patients? Problems with Theory and Practice in Health Insurance Contracts," 69

Brooklyn Law Review

485 (2004).

SSRN

|

Scholarly Commons

Wendy K. Mariner, "The Supreme Court's Limitation of Managed-Care Liability," 351

New England Journal of Medicine

1347 (2004).

SSRN

|

Scholarly Commons

Wendy K. Mariner, "Public Health and Law: Past and Future Visions," 28

Journal of Health Politics, Policy and Law

525 (2003).

Publisher

Wendy K. Mariner, "Taking Informed Consent Seriously in Global HIV Vaccine Research," 32

Journal of Acquired Immune Deficiency Syndromes

117 (2003).

Publisher

Wendy K. Mariner, "Independent External Review of Health Maintenance Organizations' Medical-Necessity Decisions," 347

New England Journal of Medicine

2178 (2002).

Publisher

|

Scholarly Commons

Wendy K. Mariner, "Managed Care Liability," 22 Journal of Public Health Policy 238 (2002).

Wendy K. Mariner, Legal Issues in HIV/AIDS Prevention and Treatment in the Russian Federation – Summary and Conclusions of the Boston University HIV/AIDS Project, Boston University Cooperative Agreement for Technical Assistance in Russian Health Legislation and Regulation, (2001).

Publisher

|

Scholarly Commons

Wendy K. Mariner & Frances Miller,

Medical Error Reporting: Professional Tensions Between Confidentiality and Liability

, Issue Brief for the Massachusetts Health Policy Forum, (2001).

Publisher

|

Scholarly Commons

Wendy K. Mariner, "The Merger Between Public Health and Health Law – The US Situation," in

European Health Forum Gastein 2000: Congress Report

173, International Forum Gastein (2001).

Scholarly Commons

Wendy K. Mariner & Frank G. Feeley, The Role of Law in Russian Health Reform: Report to the United States Agency for International Development, Boston University Project on Technical Assistance in Legal and Regulatory Health CareReform in the Russian Federation, (2001).

Publisher

|

Scholarly Commons

Wendy K. Mariner, "Slouching toward Managed Care Liability: Reflections on Doctrinal Boundaries, Paradigm Shifts, and Incremental Reform," 29

Journal of Law, Medicine & Ethics

253 (2001).

Publisher

Wendy K. Mariner, "The Common Law of Human Experimentation," in Encyclopedia of Ethical, Legal, and Policy Issues in Biotechnology , Thomas Murray & Maxwell Mehlman, eds., John Wiley & Sons, Inc. (2000).

Wendy K. Mariner, "The Search for Public Health Ethics," 5 Leadership in Public Health 3 (2000).

Wendy K. Mariner, "What Recourse?—Liability for Managed Care Decisions and the Employee Retirement Income Security Act," 348

New England Journal of Medicine

592 (2000).

Publisher

Wendy K. Mariner, "Going Hollywood with Patient Rights in Managed Care," 281

Journal of the American Medical Association

861 (1999).

Publisher

Wendy K. Mariner, "Standards of Care and Standard Form Contracts: Distinguishing Patient Rights and Consumer Rights in Managed Care," 15

Journal of Contemporary Health Law and Policy

1 (1998).

Publisher

Leonard H. Glantz, George J. Annas, Michael A. Grodin & Wendy K. Mariner, "Taking Benefits Seriously in Developing Countries," 28

Hastings Center Report

38 (1998).

Publisher

Wendy K. Mariner, "Physician Assisted Suicide and the Supreme Court: Putting the Constitutional Claim To Rest," 87

American Journal of Public Health

2058 (1997).

Publisher

Wendy K. Mariner, "Public Confidence in Public Health Research Ethics," 112

Public Health Reports

33 (1997).

Publisher

Wendy K. Mariner, "Liability for managed care decisions: the Employee Retirement Income Security Act (ERISA) and the uneven playing field," 86

American Journal of Public Health

863 (1996).

Publisher

Wendy K. Mariner, "State Regulation of Managed Care and the Employee Retirement Income Security Act," 335

New England Journal of Medicine

1986 (1996).

Publisher

Wendy K. Mariner, "AIDS phobia, public health warnings, and lawsuits: deterring harm or rewarding ignorance?" 85

American Journal of Public Health

1562 (1995).

Publisher

Wendy K. Mariner, "Business vs. Medical Ethics: Conflicting Standards for Managed Care," 23

Journal of Law, Medicine & Ethics

236 (1995). Reprinted with permission in Illingworth P, Parmet WE, eds. Ethical Health Care. Prentice Hall, 2006, pp. 322-337.

Publisher

Wendy K. Mariner, "Liability and Compensation for Adverse Reactions to HIV Vaccines," in

Adverse Reactions to HIV Vaccines: Medical, Ethical, and Legal Issues

79, U.S. Congress, Office of Technology Assessment (1995).

Publisher

Wendy K. Mariner, "Rationing health care and the need for credible scarcity: why Americans can't say no," 85

American Journal of Public Health

1439 (1995).

Publisher

Wendy K. Mariner, "Research in emergency care without consent: new proposed FDA rules," 346

The Lancet

1505 (1995).

Publisher

Wendy K. Mariner, "Compensation for Research Injuries," in

Women and Health Research: Ethical and Legal Issues of Including Women in Clinical Studies, Volume 2

113, Anna C. Mastroianni, Ruth Faden & Daniel Federman, eds., National Academy Press (1994).

Publisher

Wendy K. Mariner, "Outcomes assessment in health care reform: promise and limitations," 20 American Journal of Law and Medicine 37 (1994).

Wendy K. Mariner, "Patients' rights after health care reform: who decides what is medically necessary?" 84

American Journal of Public Health

1515 (1994).

Publisher

Wendy K. Mariner, "Patients' rights to care under Clinton's Health Security Act: the structure of reform.," 84

American Journal of Public Health

1330 (1994).

Publisher

Wendy K. Mariner, "Distinguishing "exploitable" from "vulnerable" populations: when consent is not the issue," in Ethics and Research on Human Subjects: International Guidelines 44, Z. Bankowski & R.J. Levine, eds., CIOMS (1993).

Wendy K. Mariner, "AIDS Research and the Nuremberg Code," in The Nazi Doctors and the Nuremberg Code: Human Rights in Human Experimentation , George J. Annas & Michael A. Grodin, eds., Oxford University Press (1992).

Wendy K. Mariner, "Mum's the Word: The Supreme Court and Family Planning," 82

American Journal of Public Health

296 (1992).

Publisher

Wendy K. Mariner, "The National Vaccine Injury Compensation Program," 11

Health Affairs

255 (1992).

Publisher

Wendy K. Mariner, "Problems with Employer-Provided Health Insurance — The Employee Retirement Income Security Act and Health Care Reform," 327

New England Journal of Medicine

1682 (1992).

Publisher

Leonard H. Glantz, Wendy K. Mariner & George J. Annas, "Risky Business: Setting Public Health Policy for HIV-Infected Health Care Professionals," 70

The Milbank Quarterly

43 (1992).

Publisher

Wendy K. Mariner, "The Supreme Court, Abortion, and the Jurisprudence of Class," 82

American Journal of Public Health

1556 (1992).

Publisher

Wendy K. Mariner, Report for Recommendation 91-4: Innovation and challenge: the first year of the National Vaccine Injury Compensation Program, Administrative Conference of the United States, Recommendations and Reports 1991, (1991).

Wendy K. Mariner, "The Ethical Conduct of Clinical Trials of HIV Vaccines," 14

Evaluation Review

538 (1990). Reprinted with permission in Schuklenk U, ed., AIDS: Society, Ethics and Law, 317-343, Hants, England: Dartmouth Publishing Co., 2001.

Publisher

Wendy K. Mariner, "The National Vaccine Injury Compensation Program in the United States: a preliminary overview," in Trends in Product Liability Law and No-Fault Compensation for Drug Induced Injuries 41, Sheila Shulman & Louis Lasagna, eds., Center for the Study of Drug Development (1990).

Wendy K. Mariner, "New FDA Drug Approval Policies and HIV Vaccine Development," 80

American Journal of Public Health

336 (1990).

Publisher

Wendy K. Mariner, Leonard H. Glantz & George J. Annas, "Pregnancy, Drugs, and the Perils of Prosecution," 9

Criminal Justice Ethics

30 (1990). Reprinted with permission in: Monk RC, ed.  Taking Sides: Clashing Views on Controversial Issues in Crime and Criminology, 2d ed., 284, Guilford. CN:  Dushkin Publishing, 1991.

Publisher

George J. Annas, Leonard H. Glantz & Wendy K. Mariner, "The Right of Privacy Protects the Doctor-Patient Relationship," 263

Journal of the American Medical Association

858 (1990).

Publisher

Wendy K. Mariner, "Equitable Access to Biomedical Advances: Getting Beyond the Rights Impasse," 21

Connecticut Law Review

571 (1989).

HeinOnline (BU)

|

HeinOnline

Wendy K. Mariner, "Why Clinical Trials of AIDS Vaccines Are Premature," 79

American Journal of Public Health

86 (1989).

Publisher

Wendy K. Mariner, "Informed Consent in the Post‐Modern Era," 13

Law & Social Inquiry

385 (1988).

Publisher

Wendy K. Mariner, "La reglementation de la recherche biomedicale aux Etats Unis: le cas de l'experimentation sur l'embryon.  [Regulation of biomedical research in the U.S.: the case of embryo research.]," in Experimentation Biomedicale et Droits de L'Homme , Fondation Marangopoulos pour les Droits de l'Homme, ed., Presses Universitaires de France (1988).

Wendy K. Mariner, "Social Goals and Doctors' Roles," in The Physician as Captain of the Ship , Nancy M. P. King, Larry Churchill & Alan Cross, eds., Dordrecht (1988).

Wendy K. Mariner, "Compensation Programs for Vaccine-Related Injury Abroad: A Comparative Analysis," 31

St. Louis University Law Journal

599 (1987).

HeinOnline (BU)

|

HeinOnline

Wendy K. Mariner & Robert C. Gallo, "Getting to Market: The Scientific and Legal Climate for Developing an AIDS Vaccine," 15

Law, Medicine & Health Care

17 (1987).

Publisher

Wendy K. Mariner, "Access to Health Care and Equal Protection of the Law: The Need for a New Heightened Scrutiny," 12

American Journal of Law & Medicine

345 (1986).

HeinOnline (BU)

|

HeinOnline

Wendy K. Mariner, Comparison of Compensation Programs for Vaccine Injury: Final Report to U.S. Department of Health and Human Services, Harvard School of Public Health, (1986).

Wendy K. Mariner & Mary E. Clark, "Confronting the Immunization Problem: Proposals for Compensation Reform," 76

American Journal of Public Health

703 (1986).

Publisher

Wendy K. Mariner, "Prospective Payment for Hospital Services: Social Responsibility and the Limits of Legal Standards," 17

Cumberland Law Review

379 (1986).

HeinOnline (BU)

|

HeinOnline