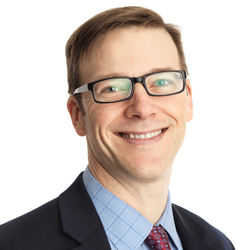 Rory Van Loo
Professor of Law
Michaels Faculty Research Scholar
---
BA, magna cum laude, Pomona College
JD, magna cum laude, Harvard Law School
PhD, with distinction, Yale University
---
Biography
Rory Van Loo's research focuses on institutional improvements to corporate compliance, with a particular emphasis on consumer technology and financial companies. His articles on these topics were twice chosen through blind peer review for the Harvard/Stanford/Yale Junior Faculty Forum, and have been published in the Columbia Law Review, Cornell Law Review, Duke Law Journal, Georgetown Law Journal, Michigan Law Review, Notre Dame Law Review, UCLA Law Review, University of Chicago Law Review, University of Pennsylvania Law Review, Vanderbilt Law Review, and Virginia Law Review. He currently teaches Business Organization, Contracts, and Financial Regulation.
Prior to BU, Professor Van Loo served on the implementation team that set up the Consumer Financial Protection Bureau, helping to build the framework for supervision of large banks. He also spent several years at McKinsey & Co. conducting empirical studies for multinational corporations in mergers and acquisitions, marketing, and organizational design.
Professor Van Loo's intellectual study of digital markets began with an undergraduate major in science, technology, and society, with a focus on computer science. He then received a Thomas J. Watson Fellowship to spend a year in Argentina, Costa Rica, the Cote d'Ivoire, India, Mali, Peru, Senegal, and Vietnam researching the economic impact of the internet.
Publications
Scroll left to right to view all publications
Courses
Business Organization (S): LAW JD 818
This seminar will explore various ways to organizationally design businesses, especially for those who aim one day to lead, advise, or regulate large corporations. The organizational considerations that are the focus of the core Corporations class represent only some of the many organizational decisions that business leaders face. Besides deciding whether to take a firm public and designing the corporate governance structure, leaders must choose how to integrate algorithms and technology platforms into the business model; whether to outsource various functions, such as call centers and manufacturing; whether to locate corporate compliance within the same group as the general counsel's office or as a separate part of the organization; and how to design the business units to maximize innovation. With each of these decisions, designers must integrate lawyers and the law. This seminar will explore such issues at a strategic level, focusing in particular on the relationship between corporate compliance, liability, and organizational design. There will be no exam. Instead, students will be assessed on their class participation and a 3000-word paper. UPPER-CLASS WRITING REQUIREMENT: Class of 2024 -- This class may be used to partially satisfy the requirement. PREREQUISITE: Any one of the following: Corporations, Compliance and Risk Management in Global Commerce, Compliance Policy Clinic, or Financial Regulation. ** A student who fails to attend the initial meeting of a seminar (designated by an (S) in the title), or to obtain permission to be absent from either the instructor or the Registrar, may be administratively dropped from the seminar. Students who are on a wait list for a seminar are required to attend the first seminar meeting to be considered for enrollment.
SPRG 2023: LAW JD 818 A1 , Jan 19th to Apr 20th 2023
| Days | Start | End | Credits | Instructors | Bldg | Room |
| --- | --- | --- | --- | --- | --- | --- |
| Thu | 10:40 am | 12:40 pm | 3 | Rory Van Loo | | |
Financial Regulation: LAW JD 864
This course will survey the regulatory architecture of major U.S. financial institutions, including commercial banks, investment banks, hedge funds, mutual funds, and insurance companies. Understanding the regulatory framework surrounding financial institutions requires situating them within a rapidly evolving political, technological and global context. The course will explore various regulatory mechanisms, such as bank supervision, security disclosures, fiduciary duties, consumer protections, capital requirements, and risk monitoring. The design of these complex governance tools has important implications for the health and stability of the economy, and thus for society. GRADING NOTICE: This class does not offer the CR/NC/H option. PREREQUISITE: Business Fundamentals.
FALL 2022: LAW JD 864 A1 , Sep 6th to Dec 8th 2022
| Days | Start | End | Credits | Instructors | Bldg | Room |
| --- | --- | --- | --- | --- | --- | --- |
| Tue,Thu | 2:45 pm | 4:10 pm | 3 | Rory Van Loo | LAW | 413 |