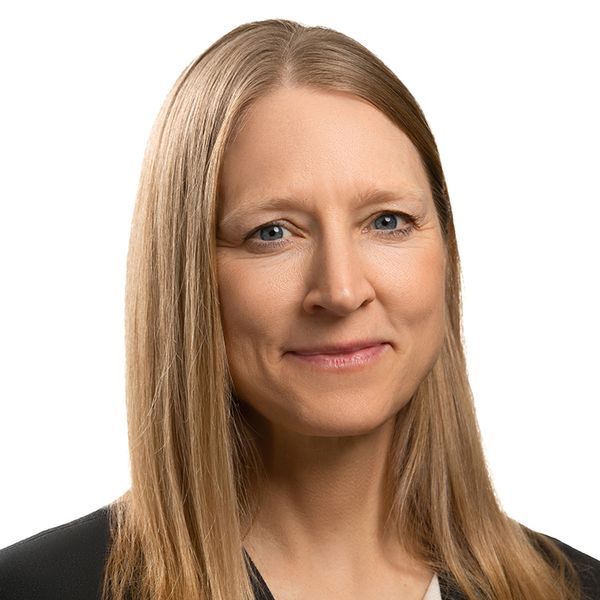 Kathryn Zeiler
Professor of Law
Nancy Barton Scholar
---
BS, Business, Indiana University
MS, Taxation, Golden Gate University
MS, Social Sciences, California Institute of Technology
JD, University of Southern California Law School
PhD, Economics, California Institute of Technology
---
Biography
Professor Kathryn Zeiler joined BU Law's full-time faculty as Nancy Barton Scholar and professor of law in July 2015. Prior to joining the faculty, Professor Zeiler was Professor of Law at the Georgetown University Law Center (2003–2015). She has held visiting professorships at Harvard Law School, NYU School of Law, Hebrew University, and Heidelberg University.
Professor Zeiler's scholarship applies economic theory and empirical methods to the study of legal issues and research questions. Her main scholarly interests include the advancement of empirical legal studies, importation of experimental economics results and behavioral economics theories into legal scholarship, effects of state legislative tort damages caps on the price of medical malpractice insurance premiums, effects of communication and resolution programs implemented by hospitals to resolve medical malpractice claims, and the role of medical malpractice insurers in patient safety.
Professor Zeiler serves as a Fellow and current Chair of the board of directors for the Society of Empirical Legal Studies. She was elected to serve as the 2020-2021 Secretary-Treasurer for the American Law and Economics Association and is currently serving as President. She was elected in 2022 to a three-year term on the board of the Association for Interdisciplinary Meta-Research and Open Science and currently serves as Vice President. She was appointed in 2021 to the Advisory Board of ReplicationWiki. She holds positions on the editorial board of the American Law and Economics Review and Behavioral Science and Policy. She has served as a member of the Max Planck Institute's Scientific Review Board for Research on Collective Goods (2011–2018) and as a member of the board of directors of the American Law and Economics Association (2010–2012). She is a regular peer-reviewer for a number of economics, law and economics, health policy and medical journals.
Her recent publications include Replicability in Empirical Legal Research, 17 Annual Review of Law and Social Science (2021) (with Jason Chin) (https://ssrn.com/abstract=3758424); Mistaken About Mistakes, 48(1) European Journal of Law and Economics 9 (2018) (https://ssrn.com/abstract=3047907); What Explains Observed Reluctance to Trade?: A Comprehensive Literature Review (2018), in RESEARCH HANDBOOK ON BEHAVIORAL LAW AND ECONOMICS, Edward Elgar Publishing (ed. Joshua C. Teitelbaum and Kathryn Zeiler) (https://ssrn.com/abstract=2862021); and Law, Technology, and Patient Safety, 68(2) DePaul Law Review 459 (2019) (with Gregory Hardy) (https://ssrn.com/abstract=3257555).
Publications
Scroll left to right to view all publications
Courses
Health Law: LAW JD 856
This survey course will cover the principles that govern and influence the interaction of patients, payors, and providers in the field traditionally referred to as "health law." Coverage includes establishment of the physician-patient relationship, privacy and confidentiality, medical malpractice, conflicts of interest, health care financing, federal preemption, billing fraud, public health law, proposals for health care reform, regulation of drugs and devices, licensure of health professions, and regulation of health facilities, including emergency departments. The course content will be in part driven by the students themselves delving deeper into assigned topics, through class presentations.
FALL 2022: LAW JD 856 A1 , Sep 6th to Dec 8th 2022
Interdisciplinary Perspectives on Global Challenges II: KHC HC 302
68.5 million people were displaced from their homes by wars and persecution by the end of 2017. What disciplines and methodologies will help us understand this unprecedented global crisis? A premise of this course is that any understanding of the contemporary refugee crisis requires interdisciplinary study, and the most effective solutions are developed by teams like the interdisciplinary groups you will form in this class. The refugee crisis will provide a lens through which to understand nation/states, culture, identity, technology, trauma, and human resilience. Effective Spring 2020, this course fulfills a single unit in each of the following BU Hub areas: Social Inquiry II, Global Citizenship and Intercultural Literacy, Teamwork/Collaboration.
SPRG 2023: KHC HC 302 A1 , Jan 19th to May 2nd 2023
| Days | Start | End | Credits | Instructors | Bldg | Room |
| --- | --- | --- | --- | --- | --- | --- |
| Tue,Thu | 9:30 am | 10:45 am | 4 | PrestonZaman | KHC | 101 |
| Thu | 9:30 am | 10:45 am | 4 | PrestonZaman | KHC | 114 |