GDP Center Round-Up: 2023 Summer in the Field Fellowship Program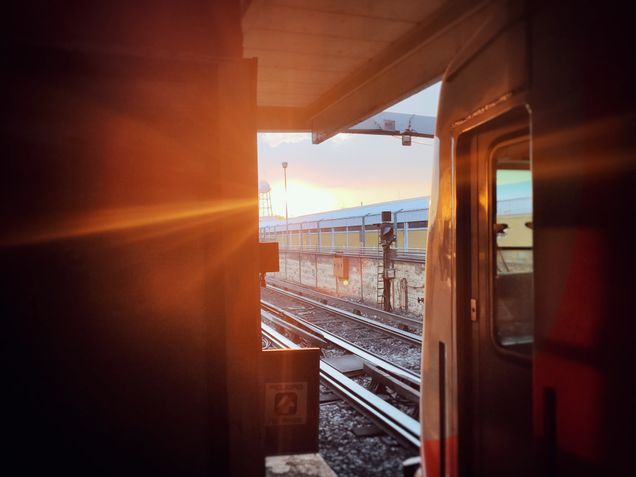 By Claire Paul
After a summer of research and professional development, the 2023 Summer in the Field Fellows have completed their fellowships.
The Summer in the Field Program, sponsored by the Boston University Global Development Policy Center, provides stipends of $6,000-$8,000 to a select group of qualified Boston University graduate students to participate in unpaid internships or conduct field research for a dissertation project during the summer. The program enables students to take advantage of unpaid internship opportunities or field research that would otherwise be financially unfeasible.
In line with the GDP Center's mission of advancing policy-oriented research for financial stability, human well-being and environmental sustainability across the globe, the fellows tackled topics like rising temperatures in the urban neighborhoods of Guangzhou, China, accessible banking reform in Mexico, mangroves for climate mitigation and more.
Below, see a summary of their experiences:
---
Si Wu travelled to her hometown in Guangdong province to conduct fieldwork on the lasting impacts of China's one-child policy and to investigate whether policy intervention, such as the end of the one-child policy, have reinforced gender norms in Chinese society, particularly in terms of employment. Her preliminary observations in Guangdong province indicate that China remains a gendered society.
Women, particularly those of lower socio-economic status, are disproportionately represented in vulnerable employment sectors characterized by low pay, lack of insurance benefits and poor working conditions, such as domestic service, cleaning, childcare, elderly care and nursing. Conversely, men are more likely to hold leadership positions or be in higher-paying roles, like those in computer science or information technology. Wu found that social norms and labor market biases persist under China's new birth planning policies, further limiting women's chances to develop sustainable and marketable skills. Read the blog.
---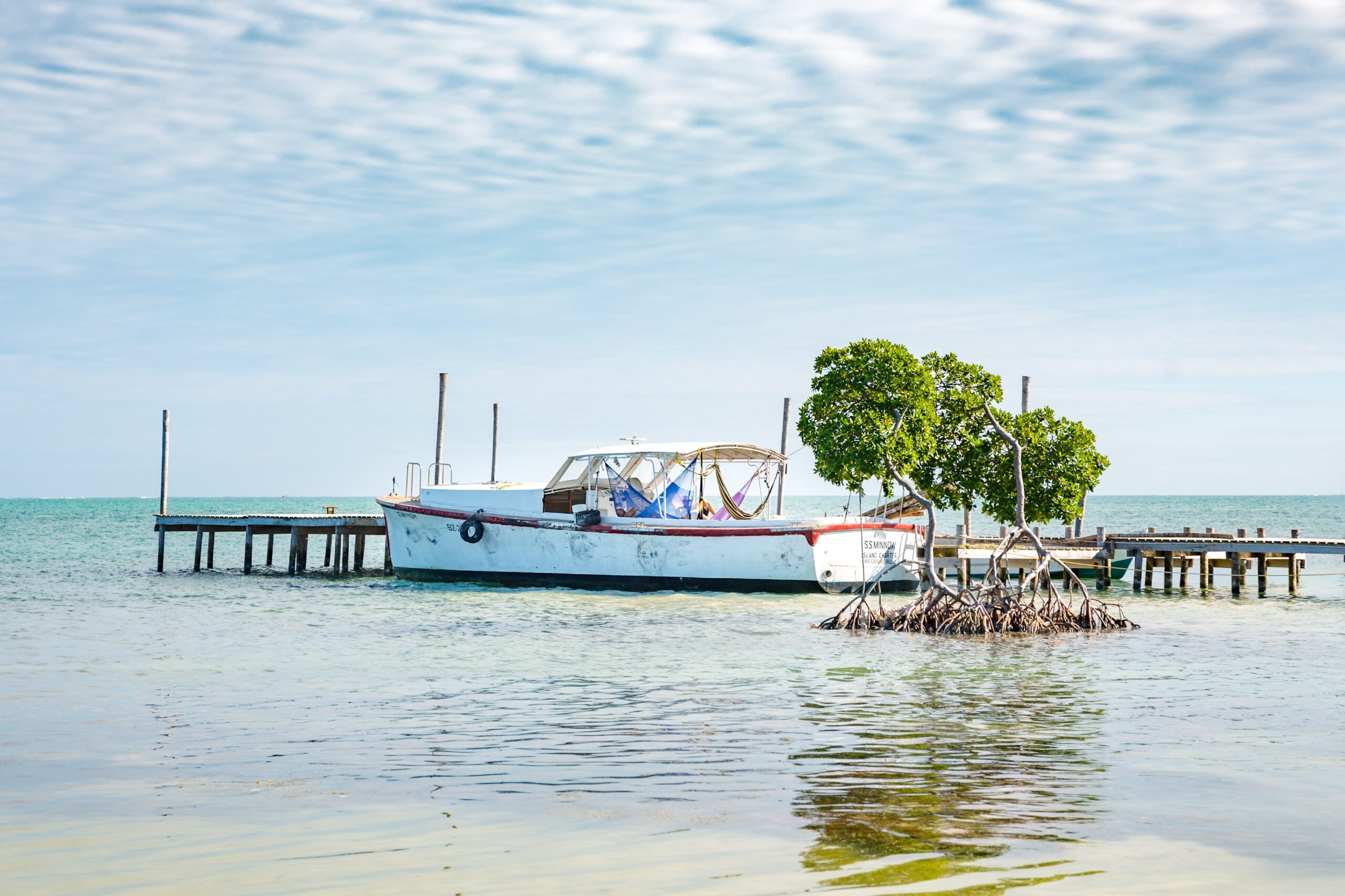 The Central American country of Belize is experiencing rapid development due to an increase in tourists, expatriates and immigrants entering the country. Mira Kelly-Fair explored with an environmental lens how this rapid development varies across the country and how different communities are reacting to and handling these sudden changes.
The main ecosystem of interest she examined is the mangrove forests in coastal Belize. Mangroves are a type of coastal tree that supports itself on prop roots to hold it above the high-tide marks, which provide important ecosystem services including carbon sequestration to storm surge protection. There are an estimated 58,000 hectares of extant mangrove forest in Belize, which are protected by law under the Environmental Protection Act; however, implementation of these rules is incredibly challenging, largely due to the money that developers bring in by way of both bribes and business. An increasingly likely outcome of this re-interpretation is mangrove deforestation, with Kelly-Fair finding it may result in hazardous consequences such as increased risks of flooding, biodiversity loss and threats of displacing local residents. Read the blog.
---
In 2019, the World Bank launched the Efficient, Clean Cooling Program program. A year later, Guangzhou was chosen as the first city to launch the "China Sustainable Urban Cooling Project." As part of this effort, the Yongqing Fang Urban Renovation Project was selected to showcase projects that implement new, sustainable cooling methods and the restoration of old towns to fit modern climate needs. Xiaofei Qin set out to investigate what can be learned from these projects' design and challenges.
Her findings illustrate some preliminary challenges with the project's design, including reconciling the competing interests between commercial transformation and long-time local residents who wish to remain in their homes. The developmental journey of Yongqing Fang stands as an example of historical district rejuvenation, offering valuable insights. Nevertheless, Qin says it also highlights the predicament inherent in applying commercial transformation strategies to the in-situ renovation of run-down residential zones in old towns and urban villages, a practice commonly adopted across diverse contexts. Read the blog
---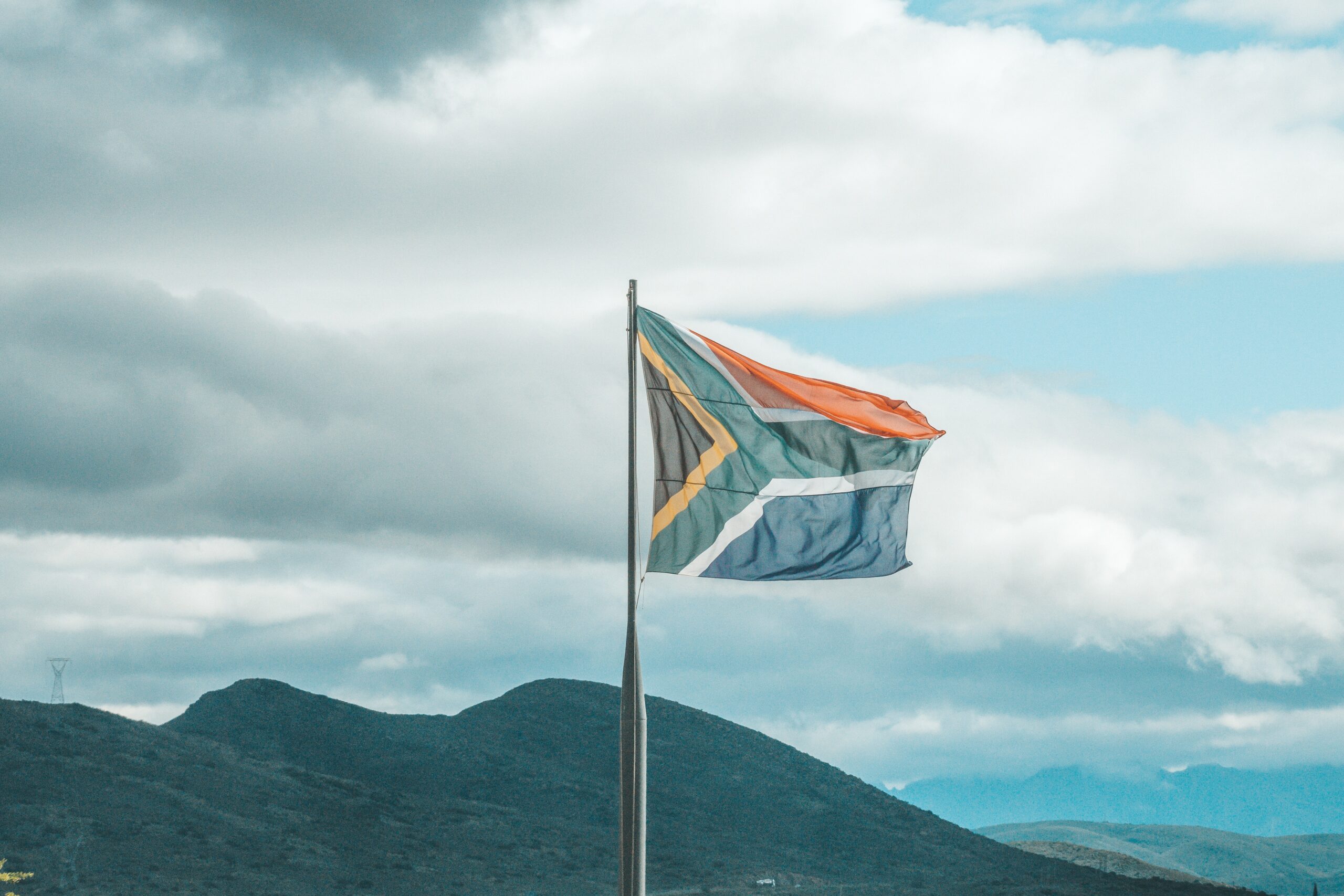 The vast majority of known whistled languages are understudied, with their structure, discursive uses and cultural context virtually unknown to academics. Understudied languages are vulnerable to a decline in usage and eventual extinction, meaning that academic documentation and institutional preservation are critical to keeping local language alives. In order to conduct research and document TshiVend̯a, a whistled South African language, Andre Batchelder-Schwab conducted interviews and linguistic experiments to research how the language works at a technical and conversational level.
Given the possible endangerment of the whistled register of TshiVend̯a and its role in traditional education systems, this research offers the opportunity to explore fully incorporating the Indigenous pre-colonial curriculum into modern education systems in African societies and for the language to receive recognition by global cultural institutions, like UNESCO. Academic legitimization and growing media acclaim can lead to policy changes, such as introduction of the languages into local schools as an academic subject and investment by governmental tourism departments. Read the blog.
---
The utilization of large-scale, national-level administrative health data is a very powerful tool to monitor the health of populations. It allows for directly assessing the impact of health policies on a nationwide scale by leveraging the availability of millions of records, eliminating the need for interpolations that are often required when using smaller-scale data. To assist in streamlining health data acquisition, Evelyn Lauren collaborated with the National Health Laboratory Service (NHLS) in South Africa to develop a user-friendly, generalizable and adaptable validation algorithm.
The utilization of large-scale administrative data enables the direct examination of nationwide health policy impacts while bypassing the need for data interpolations. When records lack distinctive identifiers, record linkage techniques could be used to create proxy identifiers that enable longitudinal patient-level analyses. However, Lauren found that issues with data quality can significantly affect linkage accuracy, and the presence of linkage errors is likely to sway and distort the findings' true effects. Read the blog.
---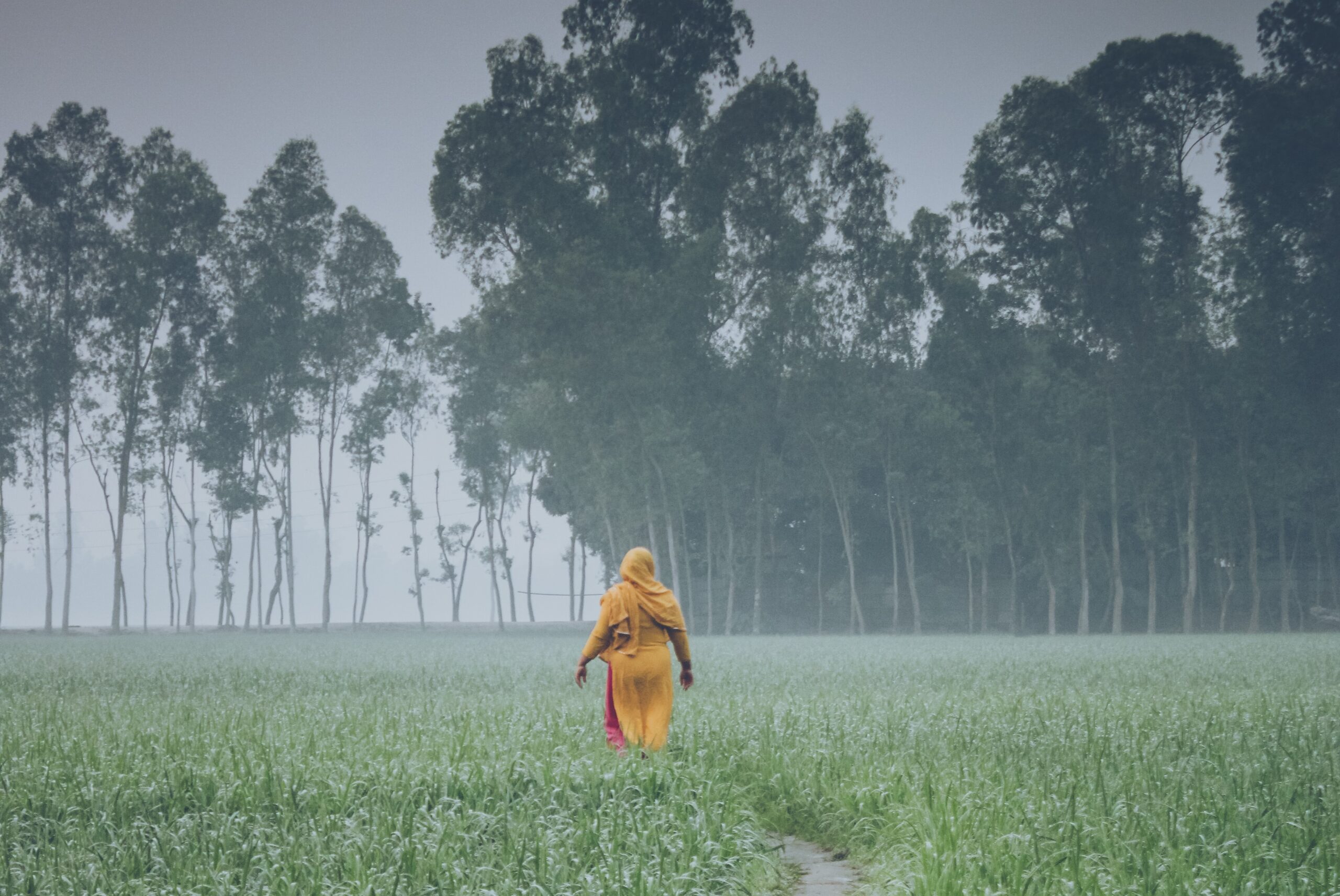 Women remain socially marginalized and underrepresented in low-income countries. The case is no different for Bangladesh and its status as one of the worst-performing countries in terms of child marriage and intimate partner violence. Within households, they continue to remain marginalized and excluded from key decision-making processes.
Kazi Mukital Islam conducted fieldwork to better understand the mechanism through which women navigate their empowerment status in the face of structural inequalities in day-to-day life that shape their health-seeking behavior, investigating whether women could use their resources (education and employment) to transform the 'existence of choice' into an 'exercise of choice' for better health outcomes.
A preliminary analysis shows that even though educated and working women participated in household decision-making, including healthcare, it was their husbands and male guardians who held the key decision-making authority in the family. Nevertheless, Mukital Islam also noticed that working women relatively have greater flexibility in terms of making healthcare decisions, with women who work outside often not waiting for their husbands to decide about their personal and children's health and being more likely to alter their husbands' decisions. Read the blog.
---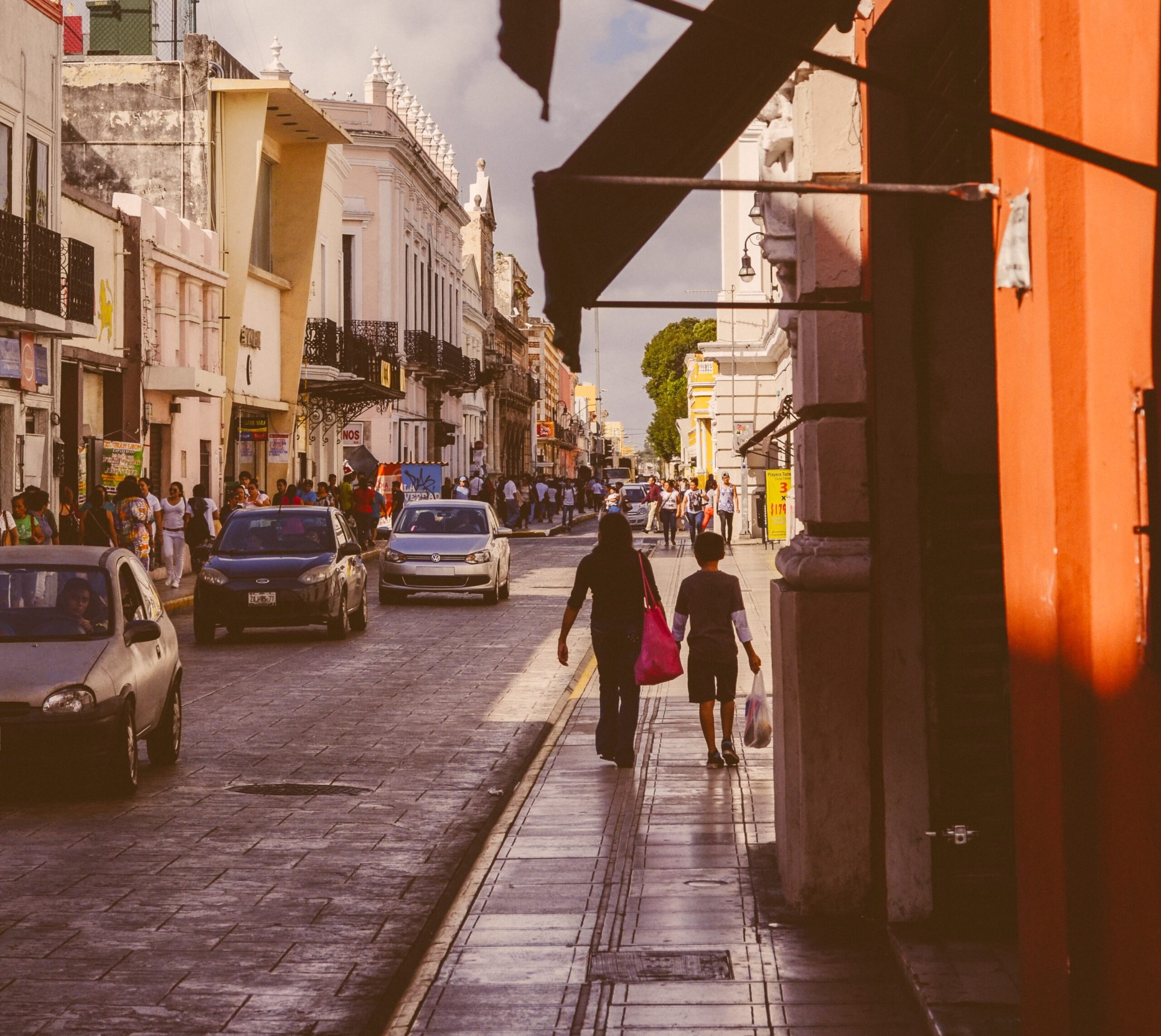 In 2010, Mexico implemented a reform to authorize retail stores to operate on behalf of financial institutions. This meant that banks could hire local convenience stores, like CVS or 7-Eleven, to offer their financial services. This new way of offering banking services could have a high impact on people who have no access to bank branches, but can visit local convenience stores.
Laura Aquino investigated whether a later reform that allowed people to open bank accounts at banking agents impacted financial inclusion. To do that, she exploited a natural experiment in which a specific bank hired the biggest chain of convenience stores all over Mexico. Overnight, it became possible to open a savings bank account at any of these stores. To measure the effect, Aquino compared municipalities with local stores that are opening bank accounts on behalf of the bank to municipalities where people still have to go to the bank to open an account. Read the blog.
---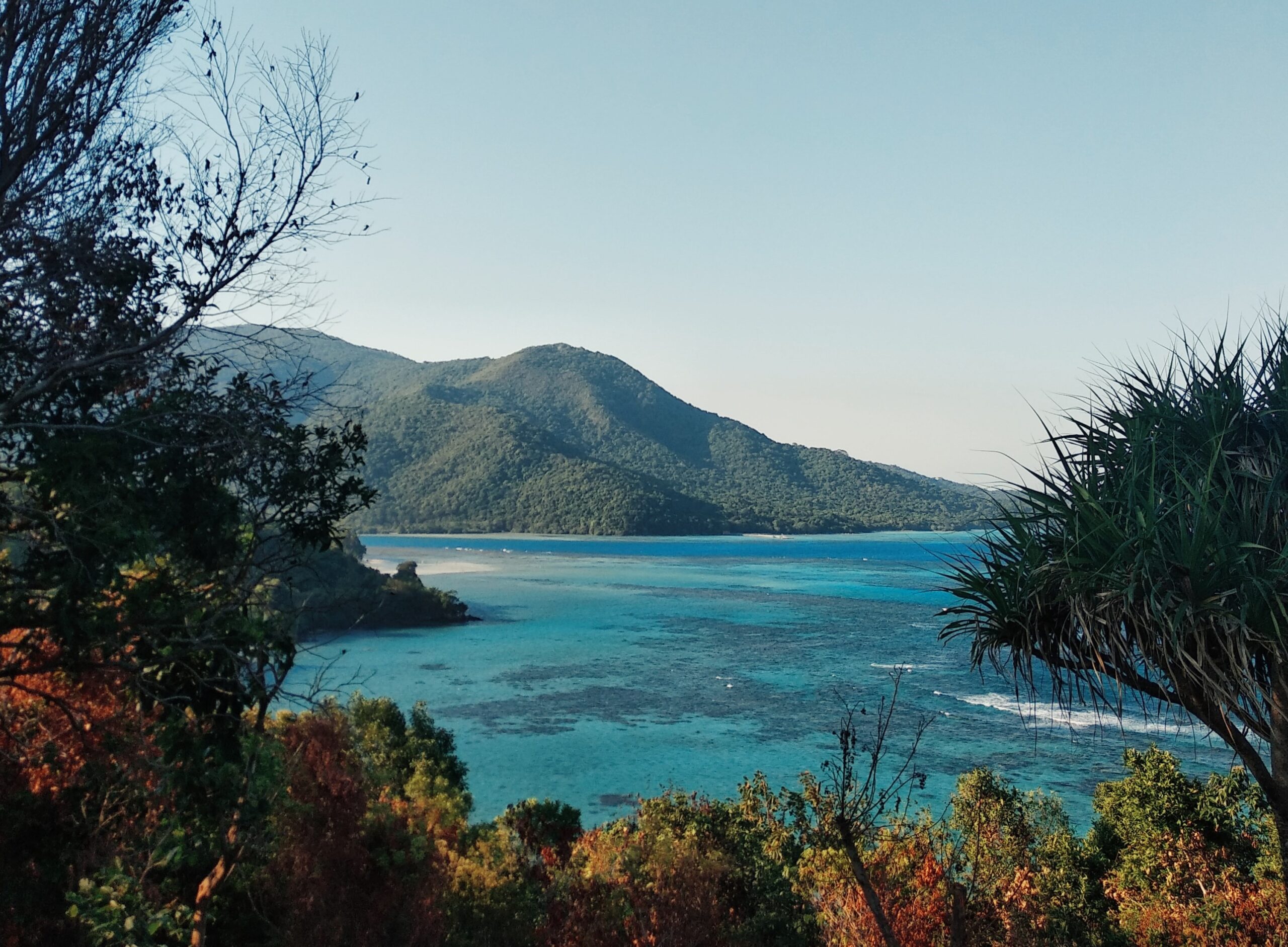 As the international community grapples with the challenges of climate change and explores possible solutions, the value of global immersive education should not be overlooked. Sasha Gilmore spent the summer in Semarang, Indonesia where she took part in the International Tropical Summer Course (ITroSCo) focused on "Coral Reefs: Biodiversity for a Sustainable Future." During ITroSCo, her studies were focused on Semarang and the Karimunjawa Islands, home to incredible marine biodiversity.
During the program, Gilmore conducted oceanic-related research exploring marine heatwaves (MHWs) along the coast of the Savu Sea, a part of the Pacific Ocean bounded by the Lesser Sunda Islands of Indonesia. Her findings showed that most of the marine heatwaves from 1982-2021 occurred near the coastlines of these islands: Savu and Rai Jua to the south, the islands of Rote and Timor to the east, Flores and the Alor archipelago to the north/northwest and the island of Sumba to the west/northwest. These findings reveal concern regarding the implications that heatwaves can have on the fragile aquatic life that resides near the shore, and in a domino fashion, the impact they can have on coastal populations that rely on waterways to survive and provide subsistence for themselves and their society. Read the blog.
---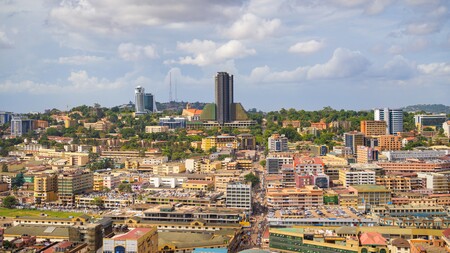 Significant progress has been made in eradicating childhood AIDS in Uganda; however, there is still much more work to be done. Universal access to HIV testing, prevention and treatment services are necessary to end childhood AIDS, but the current health infrastructure to provide these services is insufficient. Nonprofit organizations play a critical role in helping to eliminate childhood AIDS. By bolstering the existing health infrastructure, they can better serve the affected population and ensure they get the care they need.
Over the summer, Emily Lamunu completed an internship at the Uganda Country Office of the Elizabeth Glaser Pediatric AIDS Foundation (EGPAF) in Kampala, covering 18 districts in the southwestern region of Uganda to combat childhood AIDS. During her internship, she planned the organization's Project Close-out Event, helped document USAID Regional Health Integration to Enhance Services in Southwest Uganda project close-out and coordinated the 2023 Ariel camp to enhance the foundation's  initiatives in addressing pediatric AIDS. Read the blog.
---
*
Learn more about the Summer in the Field Fellowship Program.