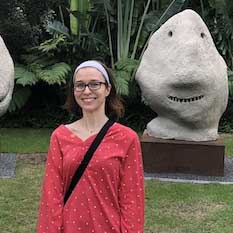 Carmen Rowe is a PhD candidate in sociology at Boston University. She grew up in South Florida and earned her BA in sociology with a certificate in women's, gender, and sexuality studies at Florida Atlantic University. Her current dissertation project examines outcomes and experiences for women farmers in the United States. Specifically, she is interested in the degree to which different organizational and workplace dynamics function to help or hinder women's success in farming.
For her PhD qualifying exams, she conducted research on sugar baby-sugar daddy relationships, and she previously worked with Dr. Patricia Widener from Florida Atlantic University on a project that examined climate change messaging in Southeast Florida.
Learn more about her activities and research at her profile on the BU Sociology website.