Queer Eye earns COM alum fourth Emmy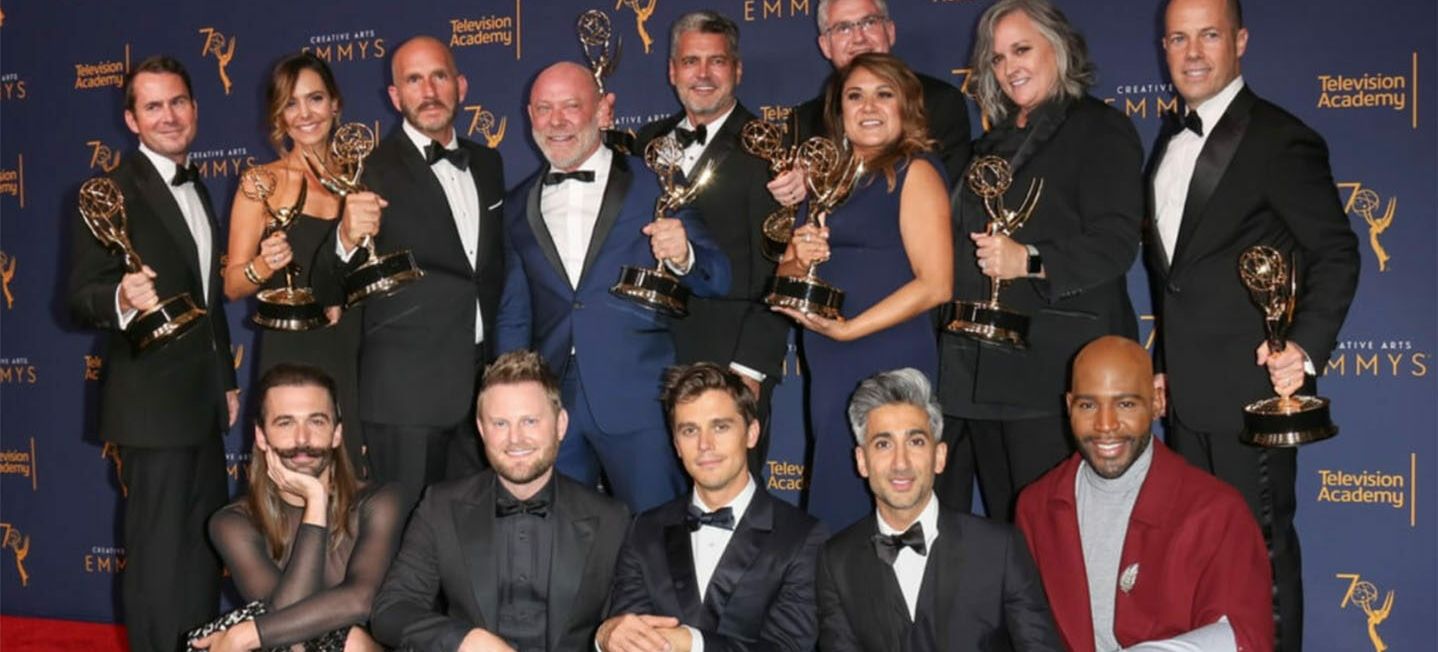 Queer Eye executive producer Michael Williams (COM'79) picked up his fourth Emmy Award in a row in the Outstanding Structured Reality Program category, the show's ninth overall.
The Netflix series, a reboot of Queer Eye for the Straight Guy, focuses on a team of gay men giving fashion makeovers and lifestyle advice to guests. The original incarnation ran on Bravo from 2003-2007.
Williams, who is also the co-founder of Scout Productions, attributes the show's longevity to "having unique characters people can identify with, as well as laugh and cry with."
"People love to see the 'before and after,'" Williams said. "They love to see growth, both spiritual and mental."
When the show debuted on Netflix in 2018, Williams said he was afraid audiences would compare it to its older version. But he found most didn't even know it had run before.
"With social media and the streaming service, it was a spectacular hit," he stated, adding that Netflix does an "amazing" job attracting new audiences.
"We made a special episode with Delta airlines and their employees and played it only on Delta flights," Williams said. He also said the show films in different locations such as Atlanta, Austin and Kansas City to keep a fresh perspective.
Although the original show focused on New York City, the inspiration came out of Boston. Williams described an incident in the South End when he and his business partner, David Collins, overheard a woman berating her husband for his poor taste in dress.
"She was saying, 'why don't you dress like them,' and pointed to a group of guys,'" Williams recounted. "'And her husband said, 'they're gay.' They overheard it and came over and said, 'he's actually not that bad.'"
A Massachusetts native himself, Williams majored in broadcasting and film at Boston University. One of his favorite classes was an introductory course where "we just watched old movies."
"We watched Singin' in the Rain and Casablanca. Thank god for that film class," Williams said. "Our young millennials in our office don't even know who Elizabeth Taylor and Richard Burton are."
While at BU, Williams had the opportunity to work with renowned producer and director Kevin Burns (COM '81), who was his teaching assistant. He helped Burns with his film, I Remember Barbra, a documentary short about the impact of Barbra Streisand on her hometown of Brooklyn. It won a Student Academy Award from The Academy of Motion Picture Arts & Sciences.
Williams said living in Boston was an opportunity in and of itself. "I learned a lot from being in the city," he said. "We went to the museums, theatre, all the things Boston has to offer."
After college, Williams worked at the Massachusetts Film Office, the state agency that helps with film and television production. Although he started out working five days per week without pay, the office hired him after a budget increase.
Williams said he was "very lucky" for the career start, and that afterwards he "never went through a period without a job."
Regarding his goals for Queer Eye, Williams says that he'd like to "just keep going."
"Getting a season seven would be terrific," Williams said. "This year we tried to make it bigger, but it was losing its heart, so I wouldn't do that again."