Evan Puschak (COM '10) Chosen for Forbes' "30 Under 30" List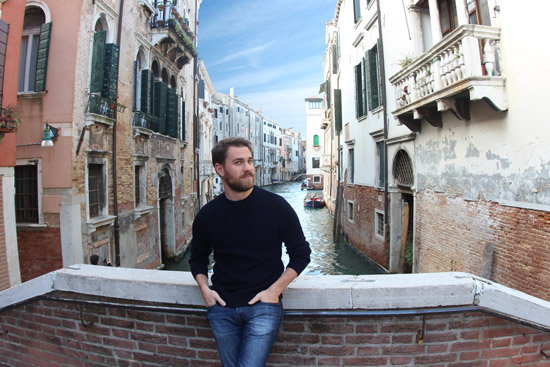 Evan Puschak wanted to be a filmmaker when he came to BU, and in a way, he has done that. Puschak (COM'10) is the creator of the YouTube series the Nerdwriter. Through video essays, he examines a wide range of subjects, from art and literature to culture, science, and—most of all—language. The Nerdwriter recently surpassed a million subscribers, and its success has resulted in Puschak's being chosen for Forbes magazine's "30 Under 30" Media list of people who are "defining and driving the world of news and content."
Whether he is speaking about the music of Drake, how E. E. Cummings writes a poem, or even how Donald Trump uses language, Puschak works hard every week, he says, to "bridge the gap between the layman and the expert."
Yet despite his apparent expertise, he was late to learning. "I woke up to learning while I was at Boston University," he says. "I remember going to the Barnes & Noble in Kenmore Square and taking out a book, getting a coffee from Starbucks, sitting down, and really becoming so addicted to learning new things."
He used to skip classes to read about the philosophy of ancient Greece, the Enlightenment, or Ralph Waldo Emerson. "I think it was about sophomore year where it all started," he says. "And the Nerdwriter is a direct outgrowth of that period."
After graduation, Puschak dropped filmmaking and moved to Paris for six months to write a novel, then moved to Los Angeles to try to sell it. While doing that, he noticed that author John Green was using YouTube to build readership for his new book. Puschak thought he'd give it a try.
"Within about 15 weeks I really fell in love with YouTube, not knowing that it was something that could possibly be a career," he says. "I sort of discovered that it was this perfect mix of all of my skills and knowledge."
Learn more about Film and Television.