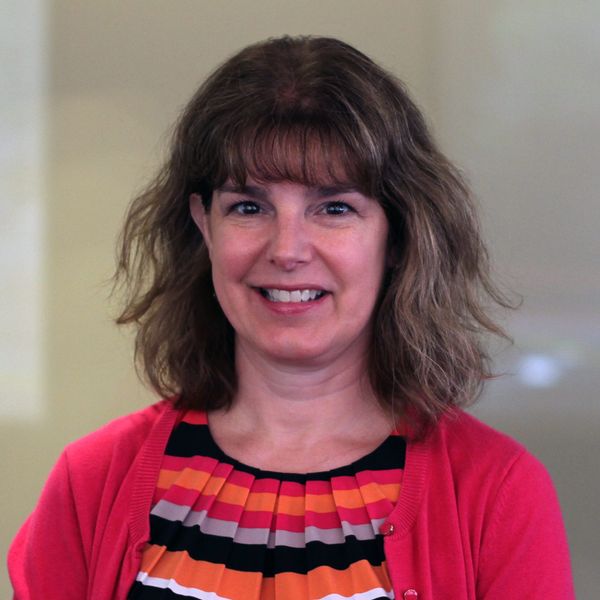 Donna Connor
Administrative Coordinator, Center for Interdisciplinary Teaching & Learning
Prior to joining CGS's Center for Interdisciplinary Teaching & Learning (CITL) in 2014, Donna was the inaugural administrator at Bentley University's Center for the Integration of Science and Industry and worked as a paraprofessional at an elementary school. Before pivoting to education, Donna was an associate environmental scientist for Foster Wheeler Environmental, contributing to environmental assessments and impact statements for the Federal Energy Regulatory Commission, and as a community relations specialist for the Environmental Protection Agency.
At CITL, Donna enjoys working with the faculty and staff, hiring and monitoring the progress of undergraduate research students, event planning and implementation, facilitating the daily operations of the Center, and volunteering as a sustainability liaison.
Donna is the proud mom of four amazing young adults (three are Terriers), and in her spare time she enjoys gardening, designing new home improvement projects, and yoga.