Alumni Around the World
Year by year, advanced graduate students pass through the School of Theology and the Center for Global Christianity, then go out into the world to teach and do what they have been studying. As they move, the CGCM community grows in engagement through them. They are such a diverse group of people that no one description could possibly do the entire body justice. Instead, news and updates will be regularly provided. Cumulatively, their activities will create a portrait of the CGCM alumni community.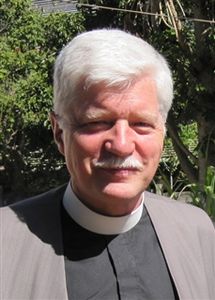 On October 25, 2022, at 2 pm, Rev. Canon Dr. Titus Presler, the Executive Director of the Global Episcopal Mission Network, former president of Austin Seminary, former dean of General Seminary, and current Vicar of a church in Vermont, will be speaking to students on the theme, "The Poverty Captivity of Mission in the Churches," in the College of General Studies (CGS 123), Boston University.
He will also meet the Anglo-Episcopal Community of Learning at STH B24, Boston University. The meeting will be an informal one, hosted by the Center for Global Christianity and Mission.