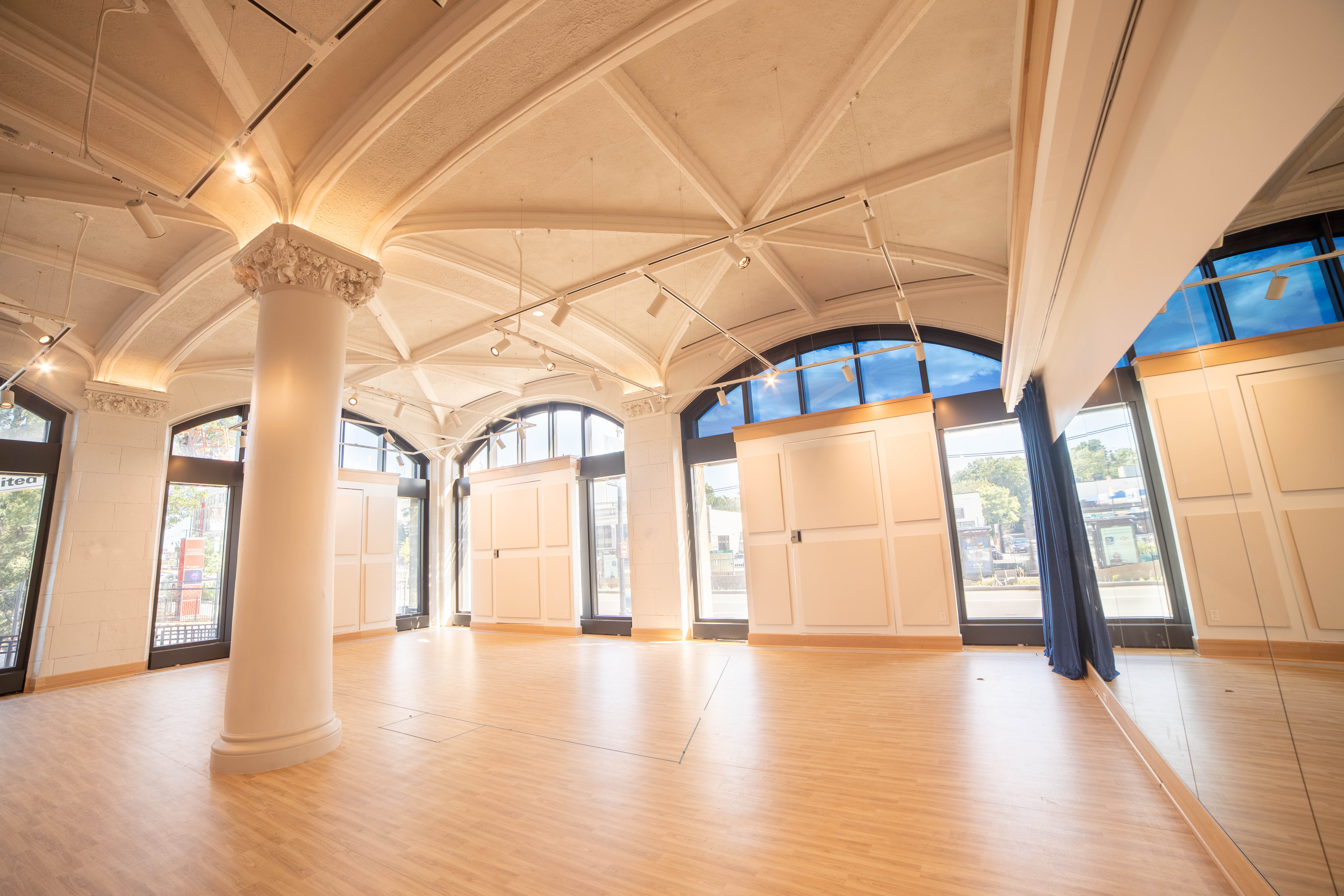 Where bodies are instruments
And movement… an expression of truth
It's not often that we look at movement as an instrument, but when we really stop to think about it, movement is a language integral to the human experience.
At BU College of Fine Arts, our theatre students are taught to use their bodies as instruments to express feelings and thoughts, becoming completely uninhibited. This then translates to acting, dancing, and singing on stage, or incorporating movement when designing for light and sound.
Classes Taught in Movement Studios
Acting majors in the BU School of Theatre take Movement I: Freshman Performance Core for two semesters. Award-winning choreographer and dancer, Yo-EL Cassell, head of movement at CFA, also teaches an advanced movement course for seniors. Born with a nerve deafness, Cassell discovered at a young age that movement was his authentic expressive channel for his creative identity. His hearing impairment "allowed me to look at things in a different way, to connect to senses that I probably wouldn't have connected as deeply to, specifically to touch, feeling rhythm, feeling connection with each other," says Cassell.
Read more on Cassell, head of movement at cfa
---

Our body is the solution and not the challenge.

---
Falling Back in Love… With Movement and Myself
BFA Theatre Arts student Lana Sage (CFA'25) writes in Broadway World how Professor Yo-EL Cassell's movement class has challenged her to not always need words to communicate.
"There are other, more powerful, and profound ways of communicating other than words. When you release yourself from the bounds life has tied you into that which fuels the need for a definitive way to describe, grasp, and label our lives and happenings, you might find that you hold a much larger capacity for understanding and learning than you would have within said bounds."
As an ex-competitive gymnast and dancer, Sage has found "so much natural joy that I have never really found before with movement" through Cassell's class.
"Taking movement as part of my program has helped me relearn and re-associate those bad memories and feelings with better, safer ones. Yo-El and the safe and supportive environment he naturally fosters in his class has been a huge part in that process, working with me as well as my peers all along the way."