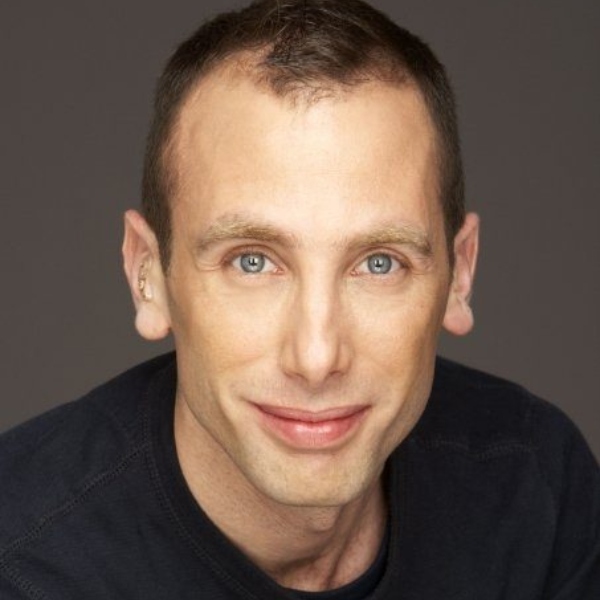 Yo-EL Cassell
Head of Movement; Assistant Professor, Movement; Co-Chair, Dance Minors; Advisor/Faculty Mentor, Theatre Minors
A dynamic, inspiring, and prolific hearing-impaired theatre artist with an accomplished and extensive movement performance, direction, and teaching experience for Theatre (Drama and Musical Theatre), Dance, Opera, and Film whose achievements lie in his collaborative and spirited mission of breaking through the boundaries of access via physical expression. Yo-EL Cassell's life-long aspiration and research focuses on three keywords: accessibility, diversity, and joy—engineering the importance of allowing the practical, performative, and creative channels of movement to be accessible for all regardless of experience, discipline, disability, gender, and socioeconomics means. Mr. Cassell's unconventional teaching and creative approach encourages and champions the importance of how each individual's physical instrument—body and voice–is the solution to expressing their inner thoughts and imagination (inner landscape), balancing the essentiality of owning in equal measure, the ecstatic and informative self within the movement of creativity, performance, and life. Mr. Cassell approaches stress the importance of embracing and embodying JOY–"J"ourney "O"f "Y"outh–in practice, allowing one to embody the mindset of a child when learning and embodying–the curious, creative and imaginative mindset. Due to his hearing impairment, Mr. Cassell connected with the channel of physical expression at the age of 3 to respond to senses he could access and fill in the blanks physically for what he was missing via the act of hearing.
Mr. Cassell was resident choreographer for Commonwealth Shakespeare Company, choreographing, coaching, and directing movement for nine years. Additionally, he has provided choreography/movement direction for The Lilly's Revenge at The American Repertory Theatre featuring acclaimed artist Taylor Mac and The Curious Incident of the Dog in the Nighttime for SpeakEasy Stage Company (IRNE Award Nomination). His choreography and movement direction was also featured in productions for Celebrity Series of Boston, The Lyric Stage Stage Company of Boston, New Repertory Theatre, The Nantucket Dreamland Theatre, Boston Landmarks Orchestra, Boston Opera Collaborative, Virginia Opera, San Antonio Repertory Ballet, Skidmore College, New England Conservatory, Emerson Stage and Boston Playwright's Theatre. He has also produced, choreographed, and directed the acclaimed Off-Broadway original production of Moonlight Interior at New York's Sande Shurin Theatre, featuring nationally acclaimed singer-songwriter Jann Klose. His choreography and movement direction was also featured at The Joyce Theatre and Symphony Space in NYC. Additional experience includes direction and movement direction for Boston University's Wheelock Family Theatre's production of Gooney Bird and Her True Life Adventures as well as choreography and movement direction for the feature films Cultivating Stillness and What Alice Found (Miramax) among others. Mr. Cassell was Assistant Artistic Director and Resident Choreographer for The Shadow Box Theater in NYC and is a member of The Stage Directors and Choreographers Society (SDC) as well as a former member of The Association of Theatre Movement Educators (ATME).
As a performer, Mr. Cassell's experiences include an appearance on Shining Time Station with Ringo Starr (PBS, Debut Episode/Featured Performer), Anatomy of a Ballet (PBS), A Christmas Carol at McCarter Theatre (Scott Ellis, Director/Rob Marshall, Choreographer), La Fille mal Gardée, Orfeo ed Euridice (Virginia Opera/Darko Tresnjak, director), Ahab's Wife, and Anthony William's The Urban Nutcracker. In NYC, he was also a company member of The American Mime Theatre, The Pearl Lang Dance Company, Spencer/Colton Dance, Heidi Latsky Dance, Chen and Dancers, Dance Compass, The National Theatre for the Deaf (Guest Performer), and Palissimo Dance Theatre in which he was featured in their acclaimed production of Blind Spot at PS122 in NYC. His training includes Martha Graham School of Contemporary Dance, Paul Taylor School, American Repertory Ballet, Connecticut Ballet, Alvin Ailey School, The University of the Arts, and The High School of Performing Arts in NJ where he graduated after three years.
Mr. Cassell's teaching experience includes the NY Acting School for Film and Television, Harvard University Dance Department, New England Conservatory, Walnut Hill School for the Arts, Accademia Dell's Arte in Arezzo, Italy, The International Film Summer Residency in Rome, Italy, Sunshine Cottage School For Deaf Children in Texas, Commonwealth Shakespeare Apprentice Academy, Boston Ballet, Dance Complex, and Skidmore College, where he served as a guest teaching artist/choreographer in residence for three years. For the BU College of Fine Arts School of Theatre, Mr. Cassell founded and developed "InMotion Theatre", a performance initiative that highlights storytelling–either via an original work or an adaptation–primarily through the lens of many diverse approaches of movement, including how we see physical energy in design and music. Thus far, he conceived, developed, and directed numerous productions for the initiative, including a physical interpretation of Colossal, written by Andrew Hinderaker.
For more on Mr. Cassell, visit yo-el.squarespace.com.
"Yo-EL Cassell doesn't see things the way most of us do."— Joel Brown, BU Today staff writer
A Glimpse of Mr. Cassell's teaching at BU:
Movement I: The Expressive Human Instrument First Year Performance Core
https://www.youtube.com/watch?v=mipgAmk5ypo
Publications
Awards
Lotte Kaliski Award for Gifted Artists-Performance and Choreography
Kennedy Center Thought Leadership National Award for "Thinking outside of the box via Teaching and Creation"
New England Foundation for the Arts (NEFA) Creative City Community Partners Grant
IRNE Nomination (Best Choreography: "The Curious Incident of the Dog in the Nighttime")
Silo Guest Artist Residency fellowship for Creative Development