Colossal
November 4 – 6, 2021
Joan & Edgar Booth Theatre
A star football player – a pro prospect, one of the most graceful runners in the world, and a man in love with a teammate – struggles to move forward in the wake of a catastrophic spinal cord injury. With full-contact choreography, this play about love, ability, and extraordinary feats of strength tackles definitions of masculinity and the male body as vehicles for language, violence, and silent expression through dance, football, and disability. Written by Andrew Hinderaker and directed by Yo-EL Cassell.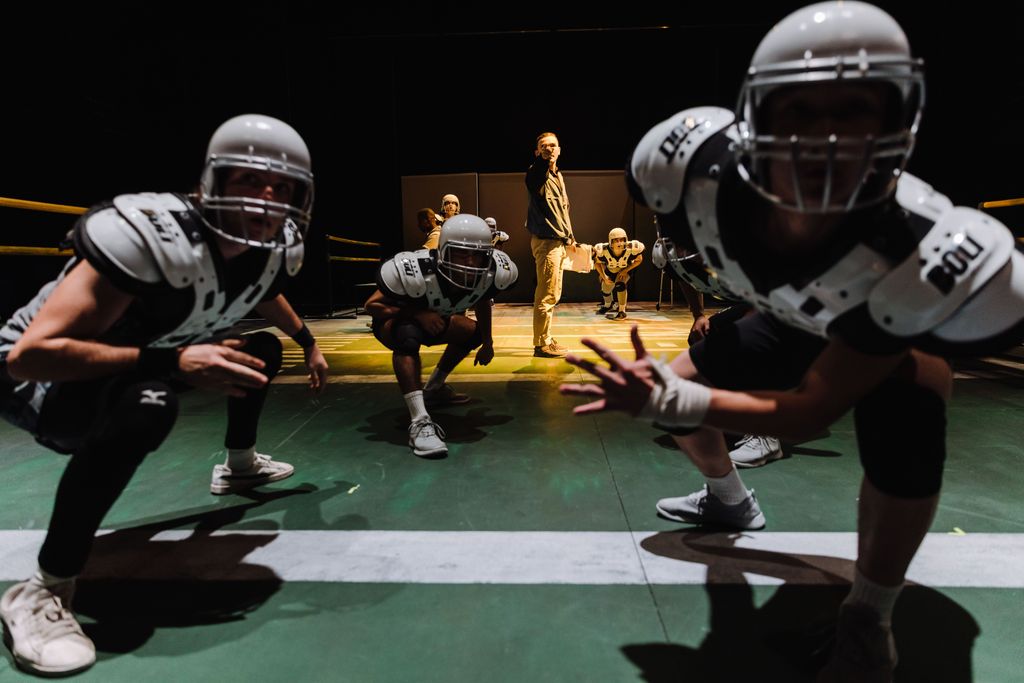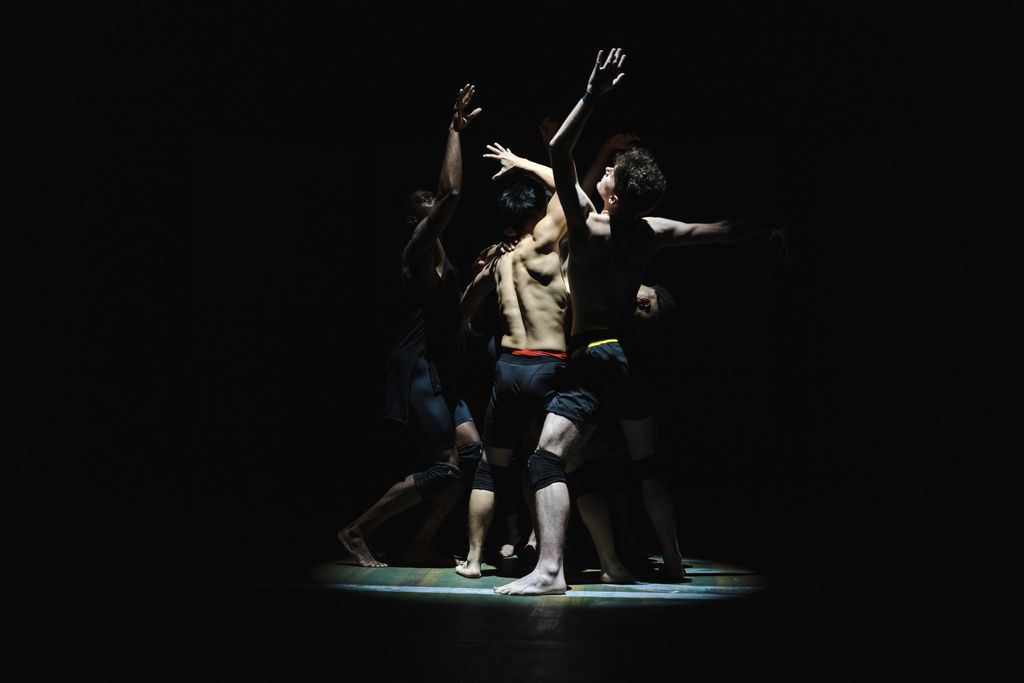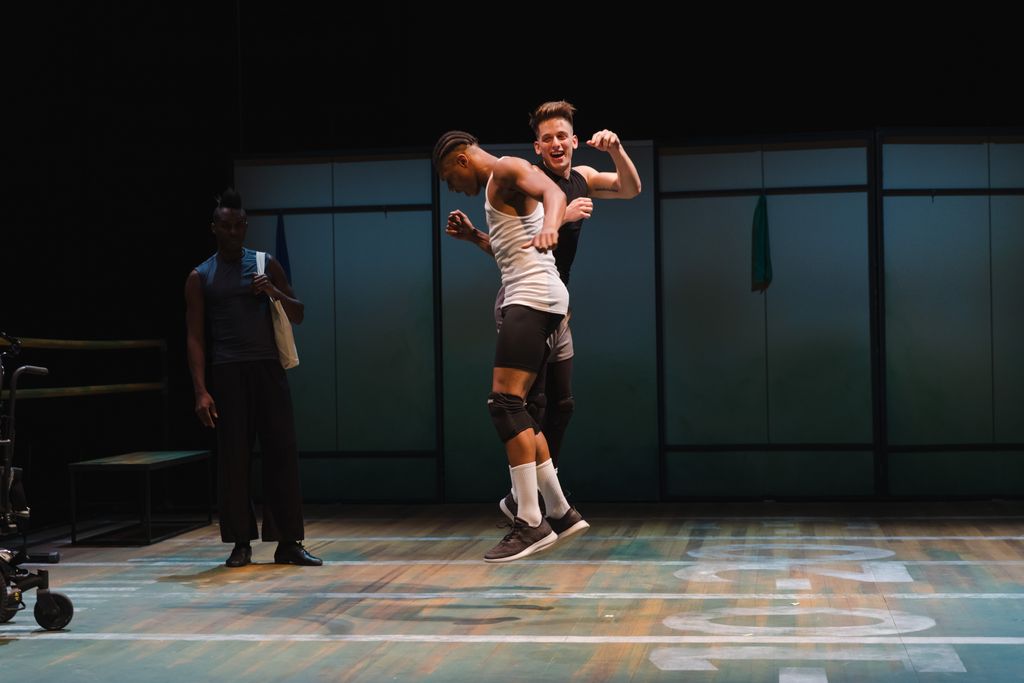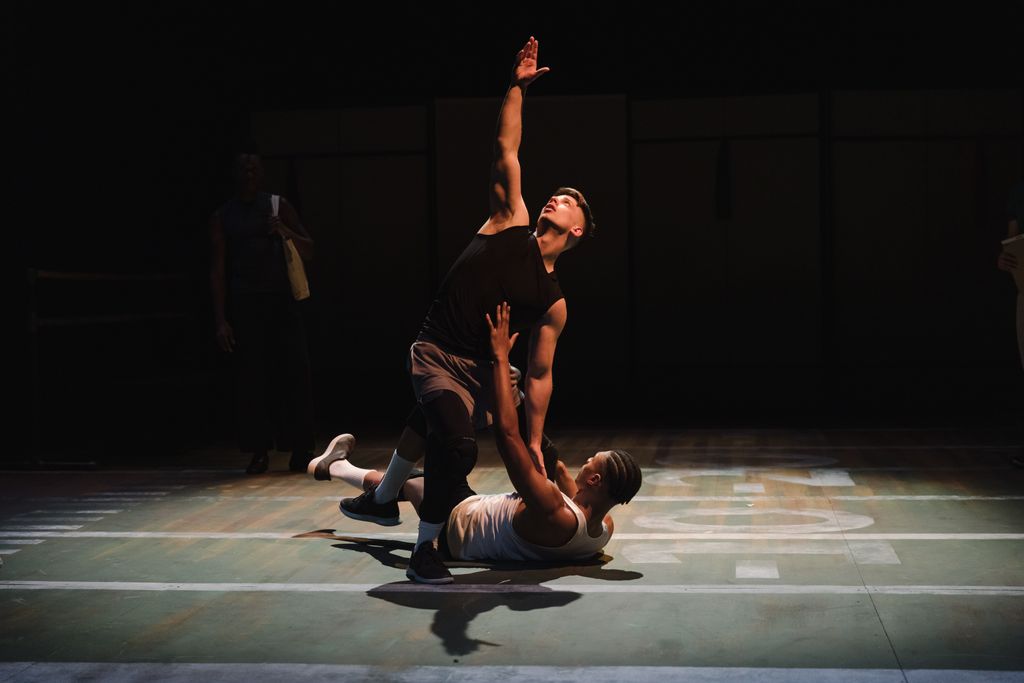 25th Annual Fringe Festival
Excerpt from BU Today
Rounding out this year's festival is Colossal, written by Andrew Hinderaker. The movement-heavy piece follows star college football player Mike (played by a disabled actor) in the wake of a tragic spinal cord injury, and it tackles themes of love, ability, masculinity, and how we use our bodies to communicate along the way.
Using our bodies to communicate is director Yo-EL Cassell's favorite part of the play. "One of my personal favorite lines spoken by one of the characters is, 'Your body is a vehicle for language,'" the CFA assistant professor of movement says. "As I reflect on what this line means in this moment of time, where the very act of moving through life can be filled with navigating corridors, there is nothing more essential than embracing our body as an instrument for identity, expression, and communication." 
Colossal is more than just a play, Cassell stresses. It's a multidisciplinary experience—CFA's School of Visual Arts and School of Music are both collaborating—that uses choreography to question how we perceive and reveal. It's also worth arriving early for: Colossal features a preshow component that begins "the moment the theater doors open," Cassell teases.
Program & Credits
Info & Credits
Written by Andrew Hinderaker
Directed by Yo-EL Cassell
Photos by Jacob Chang-Rascle