Michael Birenbaum Quintero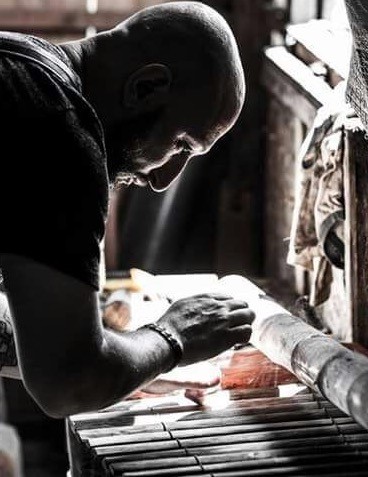 Title

Associate Professor of Music and Chair, Musicology & Ethnomusicology

Education

BA, Eugene Lang College; MA, New York University; PhD, New York University.

Office

808 Commonwealth Avenue, Room 282

Email

Phone

617.353.3354
Michael Birenbaum Quintero received his Master's and Doctoral degrees in Ethnomusicology at New York University. His research focuses on the music of the black inhabitants of Colombia's Pacific coast region.
His book, Rites, Rights and Rhythms: A Genealogy of Musical Meaning in Colombia's Black Pacific (Oxford University Press, 2019), examines the feedback, interference, and overlap between different experiences of currulao music – as ritual sonority ("rites"), political resource ("rights") and popular music ("rhythms") – by tracking their historical emergence, development, and maintenance or abandonment as systems of meaning that frame musical sound at the present-day conjuncture of neoliberalism, cultural mobilization, and civil war in Colombia.
His work uses both fieldwork and historical methods to examine music as emerging from people's sonic practices, as having real-world ramifications, and as being available to being interpreted in divergent ways. He's particularly interested in tracing the ways that blackness has been framed through music from colonialism to multiculturalism; the efficacy of states' cultural policies and social movements' cultural politics; black cosmopolitanism and vernacular uses of technology; the cultural, social, economic, technological, and legal aspects of musical circulation; ontological framings of music as practice or object; and the ways in which experiences of loudness can illustrate the dynamics of power, the social meaning of violence, and the delineation of public and private in the global South.
Before arriving at BU, he taught at Bowdoin College. He was a visiting post-doctoral fellow at the Anthropology Department at Johns Hopkins University and the Musicology Department of Peabody Conservatory, through an Andrew W. Mellon Fellowship in "Concepts of Diaspora." He was a visiting professor in the doctoral program in Afro-Latin American History, Society and Culture at the Universidad del Valle in Cali, Colombia through a Fulbright Core Scholar Grant. He has received awards including the Society for Ethnomusicology's Seeger Prize and a Fulbright IIE pre-doctoral research grant and was honored to be invited to deliver the keynote address at the 1st Annual Congress of Marimba and Traditional Song of the Colombian Pacific in Buenaventura, Colombia.
Beyond the academy, Prof. Birenbaum Quintero has also helped design cultural policy initiatives with the Colombian Ministry of Culture, established and directed a grassroots community music archive with the Asociacion de Investigaciones Culturales del Chocó, composed PSA jingles for the Afro-Colombian activist organization Proceso de Comunidades Negras, collaborated with Colombian scholars, appeared on NPR's Morning Edition and the Afropop Worldwide podcast, and organized tours and workshops with musicians.