A Conversation with "Coyote" Star Michael Chiklis

From Comm Ave to Hollywood
CFA alumnus and star of the CBS All Access drama Coyote Michael Chiklis (CFA'85) joined CFA Dean Harvey Young for an in-depth conversation about his journey from BU to where he is today, what he's learned over the course of his storied career, and the behind-the-scenes perspective on his new, highly-anticipated show Coyote, which recently premiered on CBS All Access. This webinar was hosted by BU Alumni Association.
Viewers had the chance to ask Mr. Chiklis questions, ranging from his experiences on set of Coyote at the Mexican-American border to how to prepare oneself for a career in film.
To the former, Mr. Chiklis reflected fondly on the "incredible odyssey" of the show's production, nearly waylaid by the global pandemic. Coyote grapples with the unique mesh of cultures at the border, and uncovers its human element. He portrays a recently retired border patrol agent, and sees his character as "a good person at his core who has made some horrible decisions in his life and career, a person who's trying to rewrite his own epitaph…doing some good and being useful in some way."
To the latter, he shared that "BU will teach you how to be a fine actor with all the tools you need…as well as the pragmatic and practical side of the industry." He urged aspiring actors to be resilient and steadfast, to leverage their strengths first, after which they can "stretch the way you're encouraged and allowed to stretch at BU." He spoke candidly of his share of failures, as well as his sincere pride in the work of his long career. In relating to his current character's place and time in life, "I like to think I have my best work in front of me."
That strong foundation of craft from his studies at Boston University, and that undeniable Terrier spirit, is never far out of reach for Mr. Chiklis, who reflected fondly of a recent virtual meetup with his entire cohort from BU. Find even more about his time at CFA, and the ups and downs of his career, in this recent CFA magazine article.
Miss the conversation, or want to listen again? You can catch it online through BU Connects.
For more information about future events, please visit www.bu.edu/alumni/events. And to continue the conversation with fellow alumni across entertainment, as well as Terriers across the globe, join BU's new connective platform BU Connects. 
---
About the speaker: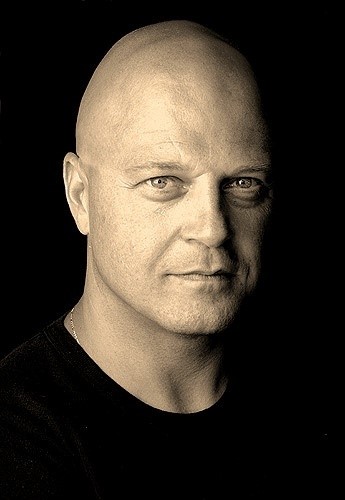 Michael Chiklis is an American actor, television director and television producer. For his role as LAPD Detective Vic Mackey on the FX police drama The Shield, he won the Primetime Emmy Award for Outstanding Lead Actor in a Drama Series in 2002, and was nominated in 2003. He also played Commissioner Tony Scali on the ABC police drama The Commish, The Thing in two Fantastic Four films, and Jim Powell on the ABC science-fiction comedy-drama No Ordinary Family. Additionally, he co-starred as Vincent Savino in the CBS crime drama Vegas. He also portrayed Curly Howard in the biopic film The Three Stooges. In 2014 Chiklis joined the cast of American Horror Story for its fourth season, American Horror Story: Freak Show. The following year he was cast as Nathaniel Barnes, in the second season of Gotham, as a series regular. Michael currently stars in the CBS All Access show, Coyote, where he also serves as an executive producer.