School of Music Director Melchor-Barz Presented Herndon Book Prize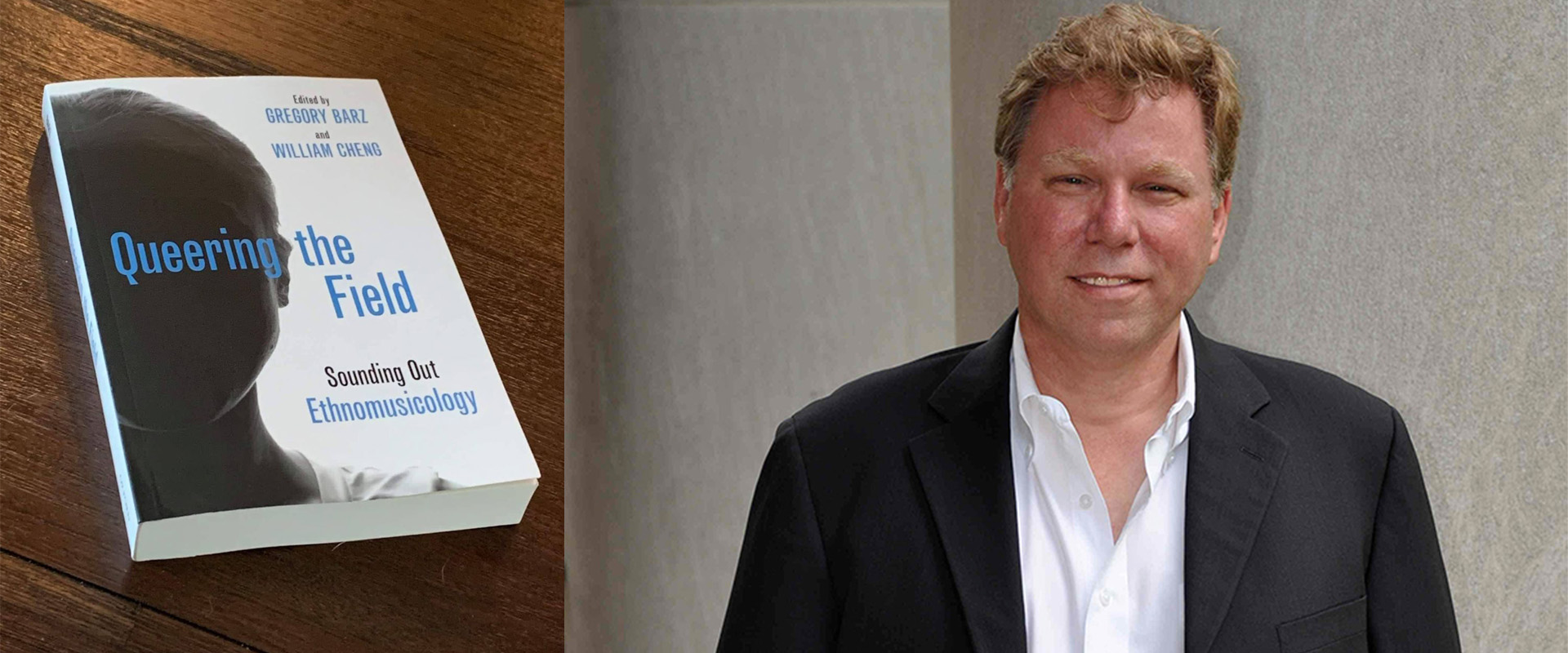 November 2020
School of Music Director and Professor of Music (Musicology & Ethnomusicology) Gregory Melchor-Barz's co-edited book, Queering the Field: Sounding Out Ethnomusicology, was awarded the 2020 Herndon Book Prize by the Gender & Sexualities Taskforce at the Society for Ethnomusicology.
Melchor-Barz and his co-editor, William Cheng (Dartmouth) were presented with the Herndon Book Prize by the Society for Ethnomusicology's Gender and Sexualities Task Force in late October 2020. The Herndon Book Prize was created "to honor exceptional ethnomusicological work in gender and sexuality including, but not limited to, works that focus upon lesbian, gay, bisexual, two-spirited, homosexual, transgendered and multiple gender issues and communities. The winning submission will exemplify the highest qualities of originality, interpretation, theory, and communication." Queering the Field was published by Oxford University Press in 2019.
In related School of Music and Musicology & Ethnomusicology news, Associate Professor of Music and Chair, Musicology & Ethnomusicology Michael Birenbaum Quintero's monograph, Rites, Rights, and Rhythms, was recently awarded the Ruth Stone Book Prize by the Society for Ethnomusicology. SEM's annual meeting has featured papers and discussions by Director Melchor-Barz, Professor of Music (Music Education) André de Quadros, Ulrike Präger (Lecturer, Musiology) and David Kjar (Lecturer, Musicology), as well as current PhD students Margaret Rowley, Sebastián Wanumen Jiménez, Allison Smith, Jeff Dyer, Emily Howe, and Brian Barone.
---
CFA School of Music
Founded in 1872, Boston University College of Fine Arts School of Music combines the intimacy and intensity of traditional conservatory-style training with a broad liberal arts education at the undergraduate level and elective coursework at the graduate level. The school offers degrees in performance, conducting, composition and theory, musicology, music education, and historical performance, as well as artist and performance diplomas and a certificate program in its Opera Institute. Learn more about CFA School of Music at bu.edu/cfa/music.