New York Times feature: CFA alum Michael Chiklis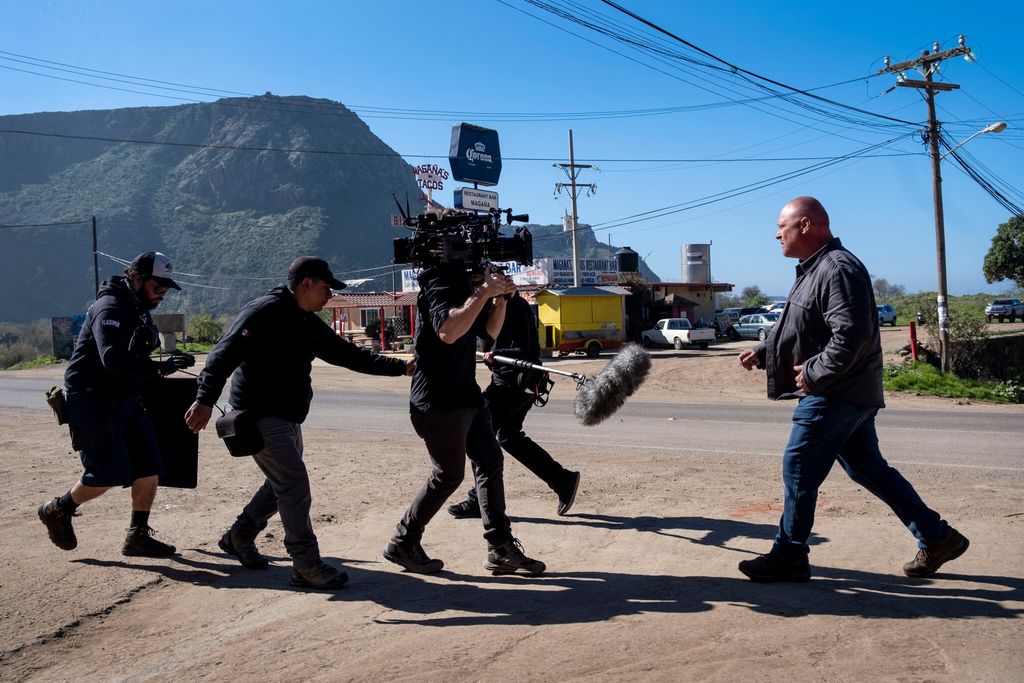 BU alum Michael Chiklis (CFA'85) was featured in the New York Times on January 6, 2021 for his new CBS All Access series, "Coyote." By Austin Considine
Excerpt from the article
LA MISIÓN, Mexico — About an hour's drive south of Tijuana, amid the palm trees, fishing villages and ribbonlike cliffs of Baja California's Pacific Coast, it was easy sometimes to forget about that other ribbonlike thing of weathered steel to the north. The thing that obsessed so many people from my home side of the border. The thing that so many people have died trying to cross from this one.
The actor Michael Chiklis squinted into the sun and dragged a foot through the dust as he limped across the set of the new CBS All Access series "Coyote." His character, an ex-border patrol agent named Ben Clemens, couldn't forget because the wall had been his life. Only now Ben found himself in a very different circumstance, one he had seen many times but never experienced: wounded and thirsty, head bleeding, alone in a foreign land, constantly afraid that his next step could be his last.
"You know the old expression 'walk a mile in the other man's shoes'?" Chiklis asked during a break for lunch. "What if you had to walk 100 miles in another man's shoes? Then you really get to know what that perspective is like."
That was last January, less than two months before the coronavirus put a premature end to production. Plenty has changed since then, including the number of episodes in the first season (down to six from 10), the network (to CBS All Access from Paramount), and potentially the viewing public's taste for redemptive cop tales.