A Yellow Rose Project
June 1 – September 15, 2021
Faye G., Jo, and James Stone Gallery
A Yellow Rose Project is a large-scale photographic collaboration made by women all across the United States. In 2019, artists were invited to make work in response, reflection, or reaction to the ratification of the 19th Amendment. The goal of this project was to provide a focal point and platform for image makers to share contemporary viewpoints as we approached the centennial. Our mission in researching the complication of this anniversary was to gain a deeper understanding of American history and culture, from this moment in time, to build a bridge from the past to the present and on to the future.
August 18, 2020 marked the centennial of the 19th Amendment. It was on that day 100 years ago women wearing yellow roses stood shoulder to shoulder in Tennessee awaiting the roll call of men that would cast their votes for or against a woman's right to a voice in government. The bright flower was an outward symbol of their expression to gain equal representation. After decades of untold risk, through oppression, brutality, incarceration, and even starvation, women fought, seemingly insurmountable odds, at the local, state and national level to gain the right to be a part of the Democratic process.
Though this movement granted rights to some women, and this achievement in itself is to be acknowledged and celebrated, the struggle did not end there. It was not until much later that all American women, regardless of race, were given the same privilege. Due to state laws and prohibitive policies, many women of color were unable to exercise their rights even given this momentous event.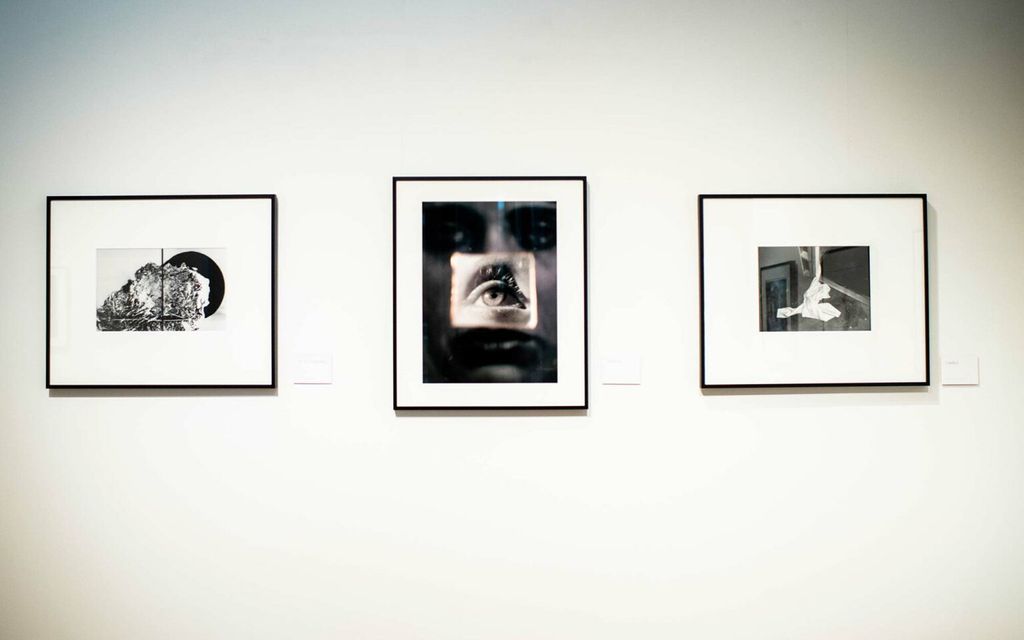 In light of these facts, we asked women to look back upon this part of our history from various perspectives, inviting both a critical eye as well as one that sees how far we have come. Finding inspiration in the power of women to influence public perception and the perseverance to continue the arduous fight to obtain equal rights beyond ratification, we gather women in a collection of visions and voices to continue the conversation.
The exhibition selected for Boston University presents a contemporary collection of expression prompted by this troubled yet remarkable historical event. The images speak to the movement leading up to ratification, the legacy we have inherited because of it and the work we will continue to do as a result of it. Some images draw upon personal histories and share with us a glimpse into the present lived experience. This can be seen through intimate portraits of others or the self, domestic spaces, protest scenes, and documentation of the here and now. Other visuals use archival images, news clippings or writing to speak about erasure, recovery and remembering. Themes surrounding the body and gesture come into play in various ways alluding to issues of power, sexuality, choice, vulnerability, and endurance. We also see generations of women represented and connected, whether that be within the images or by those who authored them. The resulting body of work imbues the power, responsibility and unique complication of being a woman in the United States from a kaleidoscope of viewpoints. The exhibition aims to show the undeniable strength and resiliency we possess as a whole when united for a higher purpose.
– Co-Founders Meg Griffiths & Frances Jakubek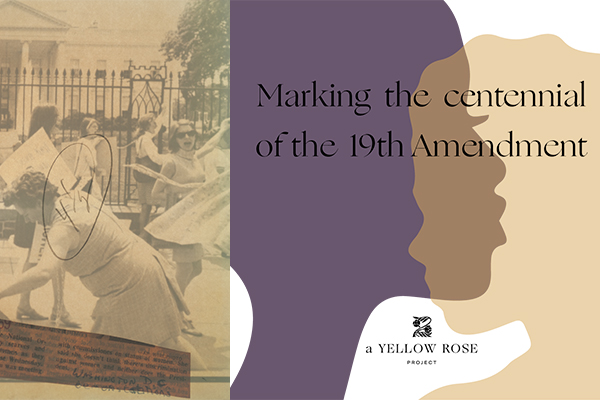 BU Art Galleries Exhibition Marks Centennial of 19th Amendment
For A Yellow Rose Project, women artists from around the US were asked to reflect on historic moment