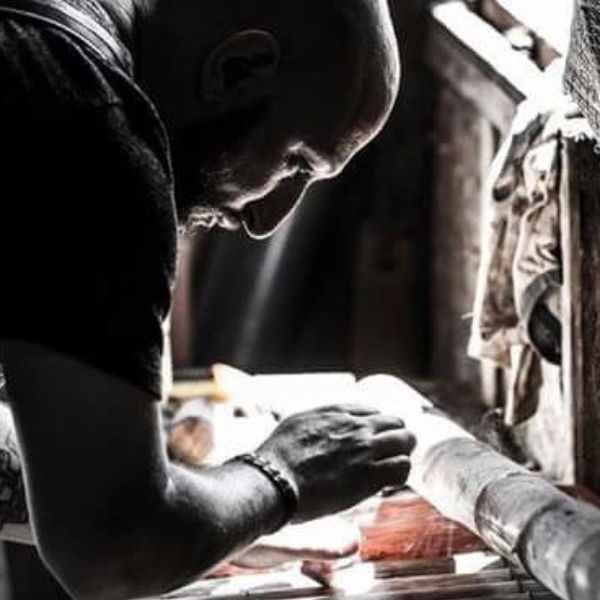 Michael Birenbaum Quintero
Associate Professor of Music; Chair, Musicology & Ethnomusicology Department
Michael Birenbaum Quintero studies Black cultural politics in Latin America. His work in Colombia examines the place of music in both the Afro-Colombian social movement and the cultural policy of the state under neoliberal multiculturalism; historical constructions of Blackness through music; sounded cosmology; vernacular Black music circulation and technology; violence and trauma; the affective politics of loudness and the genealogy of the Afro-Colombian intellectual tradition
More recently he has turned to examining ritual soundscapes in Havana, New York City, and Ọ̀yọ̀ (Nigeria). He is looking at the place of Afro-Cuban religious drumming in New York City in forging politically salient Afrocentric self-identifications and intra-Diasporic interactions between New York Puerto Ricans, African-Americans, Afro-Cubans, and Africans. He has also published on music streaming algorithms and the affect of late capitalism.
Beyond the academy, Prof. Birenbaum Quintero has directed a grassroots Afro-Colombian community music archive with the grassroots research collective ASINCh in Quibdó (Chocó); designed cultural policy initiatives with the Colombian Ministry of Culture; taught Afro-Colombian youth leaders through the Manos Visibles foundation; performed traditional music and organized tours with Colombian musicians such as Grupo Naidy, Diego Obregón, Los Balanta, and maestro Gualajo; co-composed a PSA jingle for the Colombian census, appeared on the Afropop Worldwide podcast and NPR, and collaborated with the Afro-Colombian activist organization Proceso de Comunidades Negras and with Latinx, Black, Colombian, and working-class organizers in Massachusetts.
For more on Michael Birenbaum Quintero, visit bu.academia.edu/MichaelBirenbaumQuintero.
En español aquí: ginc.univalle.edu.co/investigadores/michael-birenbaum.
Publications
Rites, Rights, and Rhythms: A Genealogy of Musical Meaning in Colombia's Black Pacific. New York: Oxford University Press (2018)
"Music Streaming and the Algorithmic Subject." Sound and Affect, ed. Judith Lochhead, Steven Smith, Eduardo Mendieta. Chicago: University of Chicago Press. (2021).
"La audaz intelectualidad afro de Teófilo Potes [The Audacious Afro-Intellectualism of Teófilo Potes]." Revista CS 30 (2020).
"Loudness and Excess, Sovereignty and Abjection in a Neoliberal Frontier Zone." Remapping Sound Studies, ed. Gavin Steingo and Jim Sykes. Durham: Duke University Press (2019)
"Exchange, Materiality, and Aesthetics on Colombian champeta." Ethnomusicology Forum 23:3 (2018)
Awards
Ruth Stone Prize (for most distinguished English-language monograph, published as the author's first monograph), Society for Ethnomusicology, 2020
West African Research Association Postdoctoral Fellowship for Research in West Africa, 2020: "Sound, Music, and the Ear in Yorùbá Ifá Ritual, Cosmology, and Ethics"
Fulbright Core Scholar Grant. Doctoral Program in Afro-Latin American History, Society and Culture, Universidad del Valle, Cali, Colombia, 2014
Andrew W. Mellon Postdoctoral Fellow. "Concepts of Diaspora." The Johns Hopkins University & Peabody Conservatory, 2009
Affiliate faculty appointments at Boston University: Latin American Studies Program, African American Studies Program, African Studies Center, American and New England Studies Program