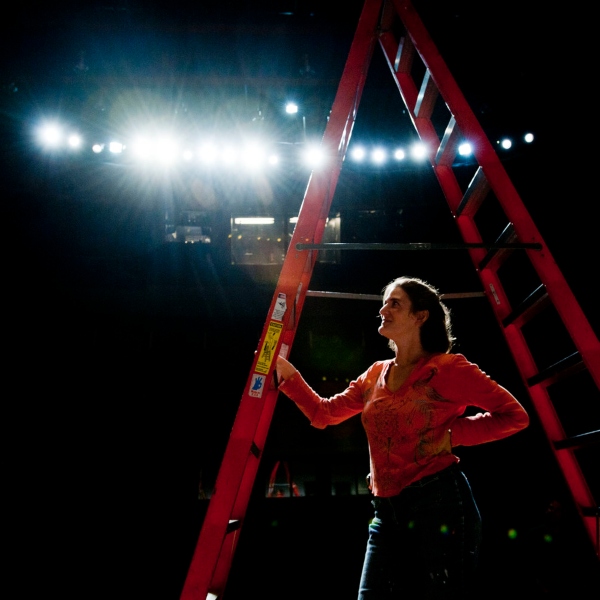 Cristina Todesco
Lecturer, Scene Design
Cristina Todesco has worked in theater and film for over 25 years. She has designed with Actor's Shakespeare Project, ART Institute, Capital Rep, Central Square Theater, Commonwealth Shakespeare Company, Company One, The Culture Project, Huntington Theatre, Lyric Stage Company, New Repertory Theatre, Olney Theater, Orfeo Group, Poet's Theater, Shakespeare and Company, Speakeasy Stage, Summer Play Festival, Trinity Rep, Wheelock Family Theater, Williamstown Theatre Festival, as well as at Boston College, Boston Conservatory, Boston University, Harvard University, New England Conservatory, and Suffolk University.
She is an ongoing contributing artist to Sally Taylor's Consenses, an artistic game of telephone with exhibits on Martha's Vineyard, Wellesley College, and most recently at Mass MOCA. She was an assistant art director on the feature film Black Mass, and the ABC pilot "See Kate Run." Prior to designing, she was a scenic artist working on over 20 feature films. She worked as a scenic charge for six years at VDA, the Event Design Group, during which time she charged projects and installations with clients that include "Waterfall" for L.L Bean, Freeport, ME, "Bourbon Street" for Jordan's Furniture, Natick, MA, "Arthur, the World Tour" permanent and nationwide traveling shows for the Boston Children's Museum, "The Woods" permanent installation for the Cincinnati Children's Museum, and Houston Grand Opera's Carmen. She is a member of USA Local 829.
For more on Cristina, visit www.cristinatodesco.com
Awards
Cristina is a recipient of four Elliot Norton Awards for Outstanding Design and an IRNE Award.