Boston University College of Fine Arts welcomes new faculty
Theatre
Boston University College of Fine Arts welcomes new faculty
CFA announces the appointments of three full-time faculty – Patrese McClain, Melisa Pereyra, and Christopher Edwards – in the School of Theatre
]September 1, 2021 – Boston University College of Fine Arts (CFA) is thrilled to formally announce the appointment of three new full-time faculty members starting this fall, with the appointments of Patrese McClain (Assistant Professor), Melisa Pereyra (Assistant Professor), and Christopher Edwards (Senior Lecturer).
"Our newest faculty have acted in Tony Award-winning regional theatres and toured nationally in Broadway productions. They stand in the vanguard of a new generation of talented, skillful artists who are committed to the work of diversity, equity, and inclusion in the theatre," says Harvey Young, Dean of Boston University College of Fine Arts.
The new faculty members are joining the School of Theatre at Boston University College of Fine Arts, ranked among the 20 best colleges for the performing arts in the nation by Niche's 2022 rankings. Home to distinguished BFA and MFA acting programs, the School of Theatre offers an array of academic programs in performance, design, directing, playwriting, production, and theatre education. Faculty provide students with a rigorous curriculum while fostering collaboration and exploring new opportunities for the world of theatre.
"One of the ways that we stay vital as a school of theatre is the infusion of the new. I am thrilled to turn the next page in the school's journey with my colleagues embracing the extraordinary talent, creativity, and expertise of these three accomplished artists. Our search for these new faculty members was rigorous and extensive. Their teaching and influence will add to the current level of excellence that draws students here from around the world," says Susan Mickey, Director of Boston University College of Fine Arts School of Theatre.
---
Patrese McClain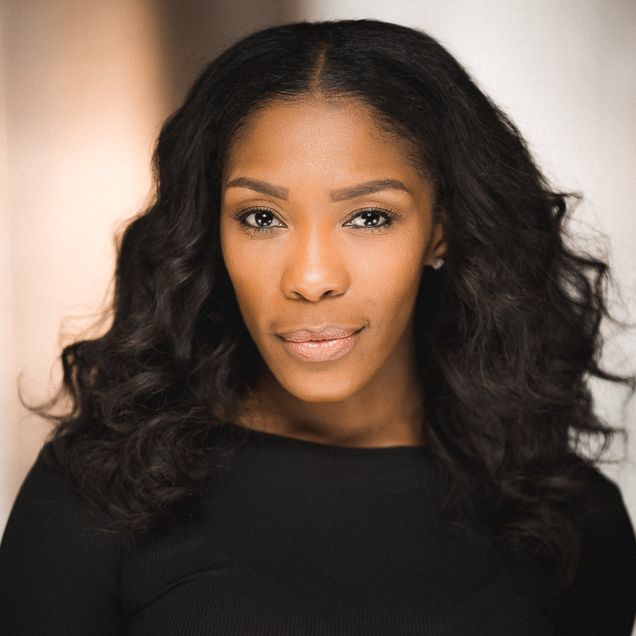 Patrese McClain, joining BU College of Fine Arts School of Theatre as an Assistant Professor in Acting, has carved a career that encompasses performance, arts education, and arts engagement. With over a decade in the field, McClain's work includes performances, original work, innovative events, and artistic programming that uplifts, promotes, and empowers the voices of girls and women.
As a regional theater and network television actress, McClain has worked with theater companies including Goodman Theatre, Lookingglass Theatre, Chicago Shakespeare Theater, People's Light, and Court Theatre, where she served the role of Education Director.
In 2019, McClain was part of the National Broadway Tour of Jitney. In 2021, she participated in the production I Gotta Home through Broadway's Roundabout Theatre Virtual series.
McClain has also made the transition to television and film, guest-starring on shows such as FX's Fargo and NBC's Chicago Med.
"[American novelist and college professor] Toni Morrison says she told her students, 'When you get these jobs that you have been so brilliantly trained for, just remember that your real job is that if you are free, you need to free somebody else. If you have some power, then your job is to empower somebody else…' this quote embodies my sole purpose for choosing to be an artist-educator. Art and theatre specifically have always been a lifeline for me. I am a witness to the transformative power of theatre. I've always considered the ability to pursue acting as a profession a great gift," says McClain.
"Now, I am grateful for the opportunity to share that gift with the next generation of theater-makers as a proud new member of the BU acting faculty. It is a beautiful program dedicated to the holistic preparation of the young artist, and I could not be more excited to be a part."
Born and raised on the southside of Chicago, McClain was awarded a scholarship to Howard University where she graduated with a BFA in Theatre. She received her MFA in Theatre from Pennsylvania State University and was the fourth black woman to graduate from the program. Read more at patresedmcclain.com
Melisa Pereyra
Melisa Pereyra joins the School of Theatre faculty as an Assistant Professor, bringing a rich depth of practice from her wide array of experience working in different roles, with various directors, across numerous theatres.
Pereyra is a Latinx actor, director, writer, educator, and a full-time core company member at American Players Theatre in Spring Green, Wisconsin. Her professional acting credits include work in venues like the Tony Award-winning South Coast Repertory Theatre, Dallas Theater Center, Utah Shakespeare Festival, Indiana Repertory Theatre, and Milwaukee Repertory Theatre.
"What an honor will it be to question and challenge our industry with the theater-makers of the future," says Pereyra. "Thank you so much for welcoming me into this creative space. Let's go!"
Pereyra has published works of poetry, along with contributions to the Huffington Post and the Howlround Theatre Commons.
Pereyra holds degrees from Illinois State University (MFA Acting) and Utah State University (BFA Acting). She also trained in the United Kingdom at Shakespeare's Globe Theatre and the Royal Shakespeare Company.
Christopher Edwards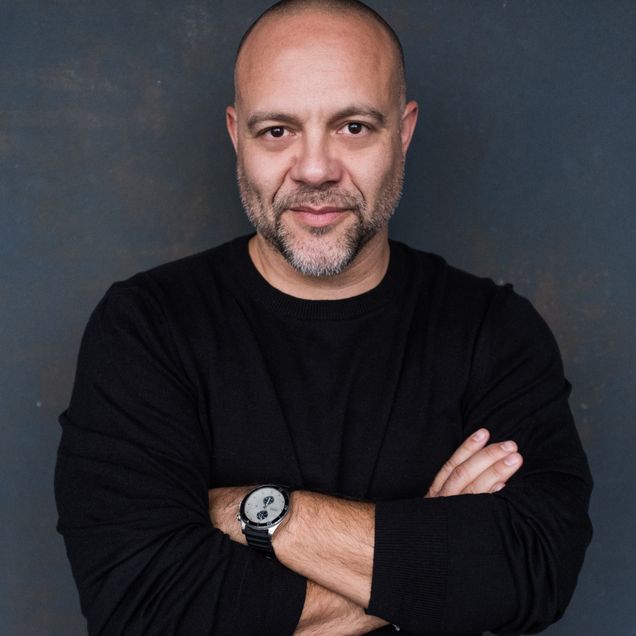 With a career spanning nearly three decades, Christopher Edwards joined Boston University as a Senior Lecturer at the College of Fine Arts School of Theatre. A director, actor, fight choreographer, and educator, Edwards has made a career of bringing contemporary aesthetic to classical work and classical context to contemporary stories.
One of Edwards' main objectives is the fight for diversity and inclusion in the arts industry. In all his projects, he strives to open the possibilities of classical performances to populations of artists and audiences who traditionally have not been invited to participate in these experiences. For instance, Edwards co-founded the Point of Entry Theater in New York City, an educational theatre dedicated to multi-cultural stories for underserved populations. Edwards has also worked with the acclaimed Hudson Valley Shakespeare Festival, where he was a company member, Associate Artistic Director, and Director of Education and Professional Apprentice Training.
Edwards also resided in Las Vegas where he was the Artistic Director for the Nevada Conservatory Theatre at the University of Nevada, Las Vegas. Now in Boston, Edwards is the Artistic Director of the award-winning professional theater company Actors' Shakespeare Project, which has extensive education, youth, and community programs.
"I am excited to work with the talented students at BU," says Edwards. "They inspire me. I know they will take the theatre world by storm and help to make a long-needed improvement to our industry. I have had the good fortune of collaborating with several of the faculty members locally through Actors' Shakespeare Project and I am looking forward to continued exploration and knowledge sharing with this talented group of faculty and staff."
Before joining the faculty at BU, Edwards taught classes and workshops at Montclair State University, Bennington College, West Point Military Academy, St. Michael's College, University of Minnesota, Boston College, Tufts University, and the University of Nevada, Las Vegas.
Edwards received his MFA from the University of Minnesota in Association with the Guthrie Theatre.
---
BOSTON UNIVERSITY
Founded in 1839, Boston University is an internationally recognized institution of higher education and research. With more than 34,000 students, it is the fourth-largest independent university in the United States. BU consists of 17 schools and colleges, along with a number of multi-disciplinary centers and institutes integral to the University's research and teaching mission. In 2012, BU joined the Association of American Universities (AAU), a consortium of 62 leading research universities in the United States and Canada. Learn more at bu.edu.
BOSTON UNIVERSITY COLLEGE OF FINE ARTS
Established in 1954, Boston University College of Fine Arts (CFA) is a community of artist-scholars and scholar-artists who are passionate about the fine and performing arts, committed to diversity and inclusion, and determined to improve the lives of others through art. With programs in Music, Theatre, and Visual Arts, CFA prepares students for a meaningful creative life by developing their intellectual capacity to create art, shift perspective, think broadly, and master relevant 21st century skills. CFA offers a wide array of undergraduate, graduate, and doctoral programs, as well as a range of online degrees and certificates. Learn more at bu.edu/cfa.
BOSTON UNIVERSITY COLLEGE OF FINE ARTS SCHOOL OF THEATRE
The School of Theatre at Boston University College of Fine Arts offers conservatory-style education for the study of acting, stage management, design, production, and all aspects of the theatre profession within the setting of a major research university. The School of Theatre seeks to provide students with opportunities for artistic growth through a rigorous curriculum, professional connections, and an emphasis on collaboration and new work.