Biotech Developing "Tissue Therapeutics" to Treat Diseased Organs Launches from BU and MIT Labs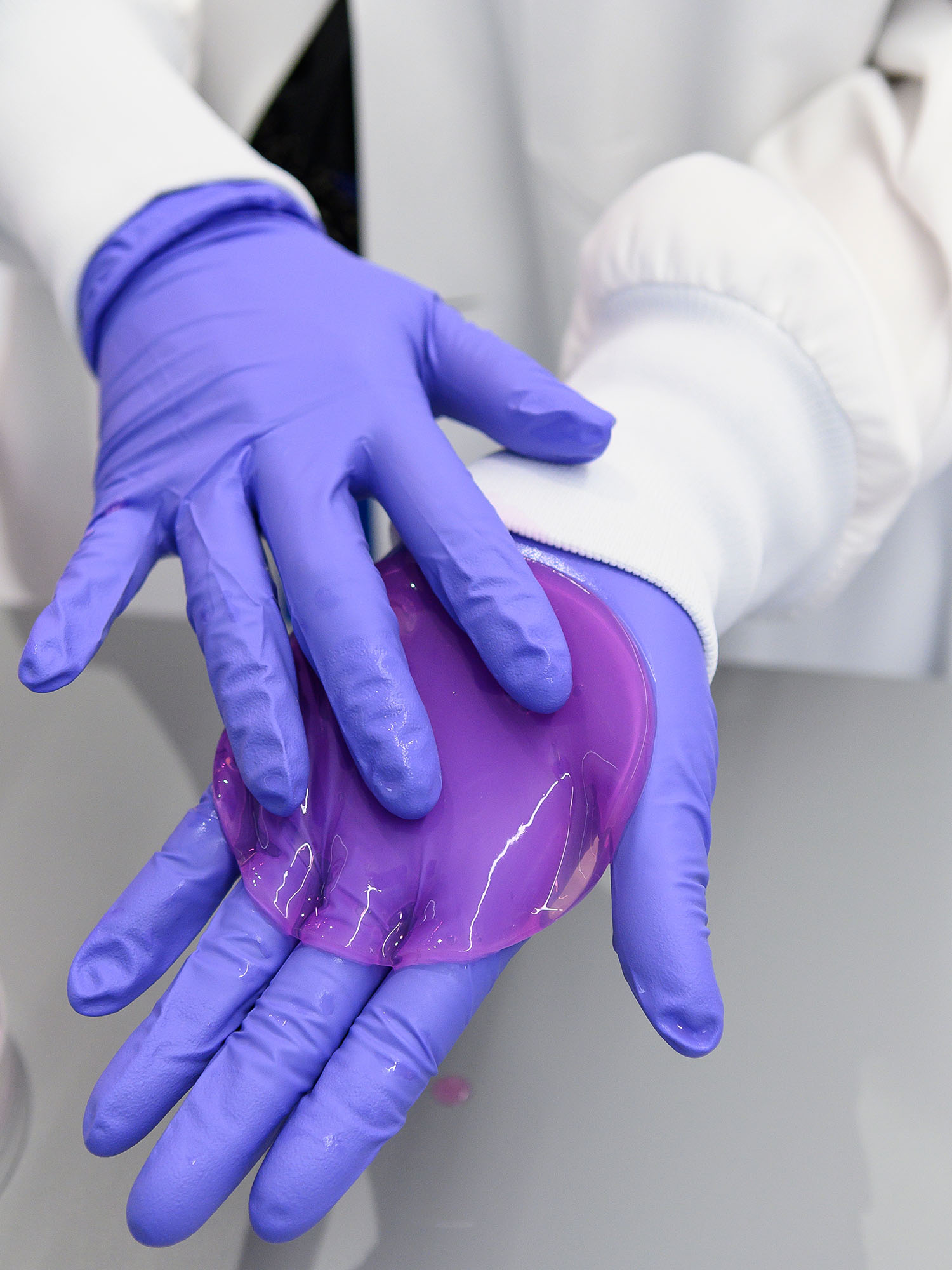 Technology Development
Biotech Developing "Tissue Therapeutics" to Treat Diseased Organs Launches from BU and MIT Labs
Satellite Bio, a regenerative medicine company cofounded by College of Engineering's Christopher Chen, has received $110 million in funding
Greater Boston has become the nation's biotech hub—the Silicon Valley of life sciences, according to some—and Massachusetts is now reportedly home to more than 1,000 biotech companies, employing more than 80,000 people. One of the newest multimillion-dollar firms helping to drive the boom has its roots in a Boston University lab. Satellite Bio—fueled by technology codeveloped by BU biomedical engineer Christopher Chen—launched in April after announcing it had secured $110 million in venture funding.
The company promises to pioneer "the next frontier of regenerative medicine" by developing tissue implants that can help treat or replace diseased organs. Satellite Bio was cofounded by Chen, a BU William F. Warren Distinguished Professor and a College of Engineering professor of biomedical engineering, and Sangeeta Bhatia of Massachusetts Institute of Technology.
The company says its novel technology, which it calls "tissue therapeutics," would allow scientists to program cells and aggregate them "into novel, implantable therapies, called 'satellites,' which can be introduced to patients to repair, restore, or even replace dysfunctional or diseased tissue or organs." The satellites can either act like a supercharged Band-Aid, helping to speed rehabilitation, or more like a power generator, taking on some of an organ's typical function to get the body running closer to its optimal level.
"It's a mission-driven organization that we formed to make an impact on people and patients," says Chen. "There are a lot of different types of diseases where it isn't a single cell that isn't working anymore, but is an aspect of an organ that isn't functioning. There haven't really been a lot of technologies around having groups of cells or tissue-like structures that can replace tissue-level functions—that's where we're coming in."
To start, Satellite Bio will focus on liver disease, which can be especially hard to treat—a transplant may be the only option for those with liver failure. "It's a space where we think the clinical need is high and that our technology could make an impact," says Chen. He hopes the company can start clinical trials within a few years and that the work will pave the way for a new category of tissue repair medicines that can treat diseases and conditions of organ failure beyond the liver.
Chen's expertise is in tissue microfabrication, using engineering to figure out how cells form tissues, and then shaping that process. He says it's his work in vascular bioengineering—or the form and function of blood vessels—that provides one of the foundations for Satellite Bio's technology: "How do we get a tissue vascularized sufficiently and quickly enough that it will engraft and thrive?"
MIT's Bhatia brings decades of experience in liver and tissue engineering. She and Chen have known each other since graduate school and have remained collaborators, producing a number of joint research papers. Tissue therapeutics, Chen says, is "really a combination of the two pillars—tissue and vascular engineering—that we brought together to try to solve a problem."
Although the company was cofounded by Chen and is based on technology he helped develop, he's not jumping from BU to help run it. He'll provide what he calls "high-level scientific feedback and guidance," but says it'll be a two-way street, with Satellite Bio's work helping to inform his teaching and research.
"They can help us learn more about what the real pain points are in taking a technology like this to the clinic, and that gets my team more visibility on the problems we need to do more research on," says Chen, who heads BU's Biological Design Center and is deputy director of CELL-MET, a multi-institutional National Science Foundation Engineering Research Center in Cellular Metamaterials. "From an educational perspective, it impacts how I teach and think about what students need to learn—the scientific problems that need to be solved, understanding the many parts of a company that need to come together to make something work."
The company is also benefiting BU students in another important way: providing a new employment opportunity once they wrap their degrees. One alum already helping push its technology toward clinical trials is scientist Divya Israni (ENG'21), who joined Satellite Bio in its stealth—or fundraising—phase after completing her PhD in biomedical engineering.
"Satellite Bio has launched with an audacious mission to restore hope to patients and families suffering from severe, life-threatening conditions," says Israni.
Although Satellite Bio's launch—and funding level—created a media splash with headlines in the Boston Globe and beyond, Chen says it wouldn't have been possible without years of BU's industry relationship-building and the University's support in protecting intellectual property and commercializing ideas.
"You can't understate how important it is that the University not only supports the mission of making impact in our wider world," says Chen, "but also really supports faculty and celebrates graduate students not just going into academic sectors, but also going out to companies, trying to take some of these technologies that are developed within universities and making them impactful."