Three New Professorships Endowed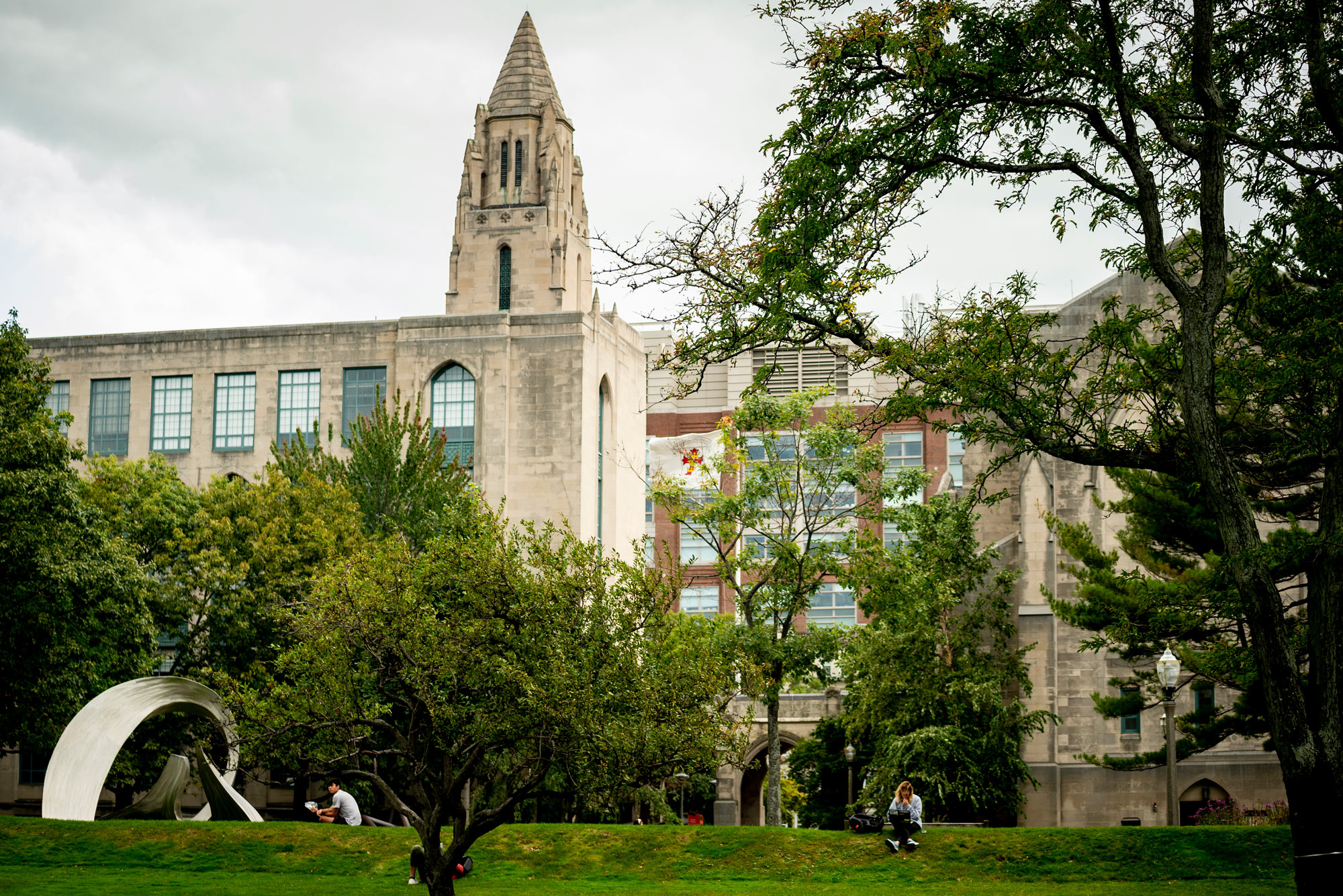 Endowments
Three New Professorships Endowed
Support faculty in dental medicine, education, and neurorehabilitation
In his 2007 strategic plan for BU, President Robert A. Brown stressed the importance of making major investments in the faculty, which he described as both a "competitive necessity" and the "right thing to do." The University's comprehensive campaign, which launched in 2012 and ended in 2019, had a $200 million goal for faculty support, including endowed chairs. Ultimately, the campaign raised dozens of such endowments, benefiting most of BU's schools and colleges and some of the University's most important research and teaching initiatives—including those described here.
Donald F. Booth Professorship in the Department of Oral and Maxillofacial Surgery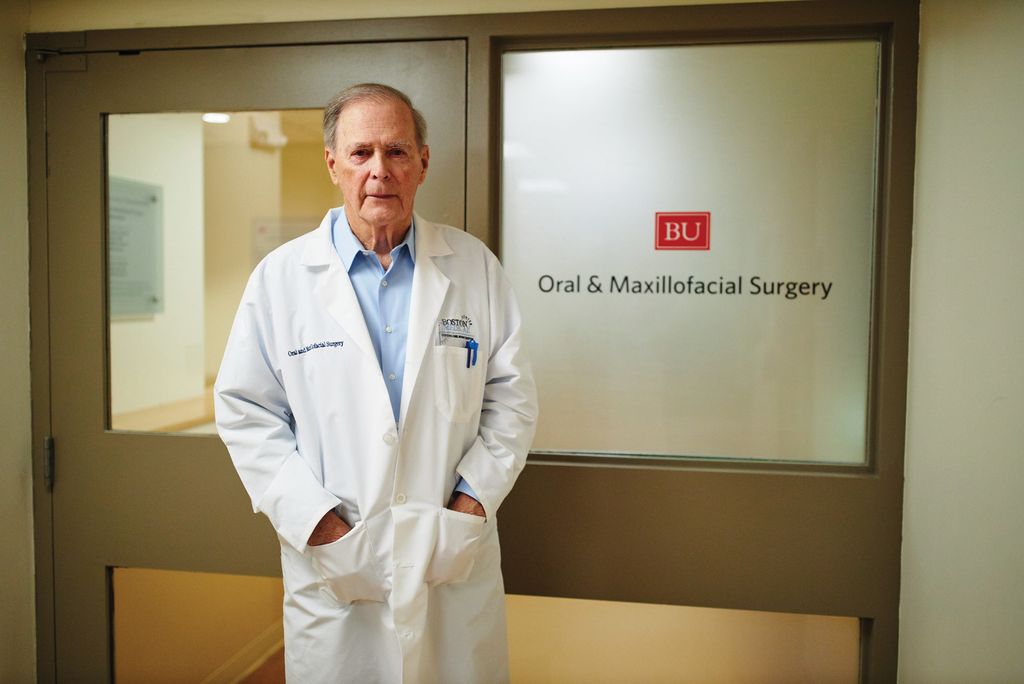 In 1970, Donald F. Booth was a young oral surgeon in Beverly, Mass. He'd built a thriving private practice in oral and maxillofacial surgery—surgical interventions aimed at correcting congenital and accident-related dental problems—but he felt he was slipping into a routine. He spotted a new challenge when he got word that BU was looking for someone to head the department of oral and maxillofacial surgery at the Henry M. Goldman School of Dental Medicine and expand and upgrade the clinical department at BU's teaching hospital, Boston Medical Center (BMC).
Booth signed on, joining the SDM faculty in 1970. At the time, he was the only surgeon in the clinical department at BMC. By 2002, when he retired, there were 8 board-certified surgeons on the staff, as well as 16 residents in training. Today, it is the second-busiest department at BMC, performing a full range of oral and maxillofacial surgeries.
---

I owe a lot to the department where I spent 30 years."

---
Booth, now professor and chair emeritus of oral and maxillofacial surgery, also became a strong financial supporter of his department. "I owe a lot to the department where I spent 30 years," he says. In 2019, he established an endowment to support its priorities. A group of current and former faculty members led by Pushkar Mehra, SDM professor and chair of oral and maxillofacial surgery, decided to build on that endowment and create the Donald F. Booth Professorship in the Department of Oral and Maxillofacial Surgery. With many of the residents whom Booth had helped train over the years kicking in, the professorship was soon established.
"So the chair was really a gift from my former residents," says Booth, "and for that I feel deeply honored."
The Nancy H. Roberts Professorship of
Educational Innovation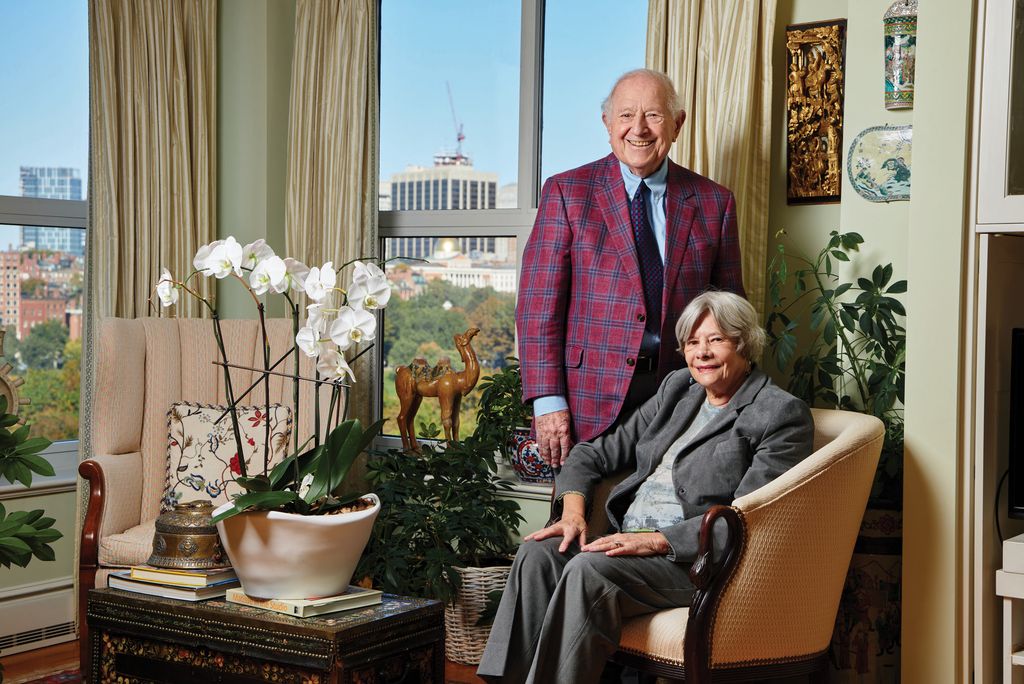 Nancy Roberts has spent her career embracing educational innovation. She graduated from BU with a history degree from what was then the College of Liberal Arts, and began a four-year stint teaching in the Sharon, Mass., public schools. It wasn't long before Roberts ('59,'61,'75) earned a master's in elementary education and, later, a doctorate in social science education, both at what was then the School of Education and is now BU Wheelock College of Education & Human Development.
At the same time, her husband, Edward B. Roberts, was rising through the faculty ranks at MIT's Sloan School of Management, doing advanced computer modeling. One of his graduate student assistants had become an executive at Digital Equipment Corporation (DEC), a relationship that would soon prove helpful. Nancy Roberts had joined the Lesley College Graduate School of Education faculty in 1980 and created one of the first programs in the nation focused on using computers in education. DEC gave her a high-performance minicomputer that allowed her to run educational experiments based on simulated models. Her husband's consulting firm created an inexpensive software system that helped school teachers around the world use her simulation models and approach for teaching in a variety of subjects.
---

BU provided my entire academic education, which became the base of my professional life and fulfillment.

---
Gradually, Roberts' work attracted more notice. She won National Science Foundation grants, and worked with collaborators at MIT, Bolt Beranek and Newman, and other pioneering organizations. When personal computers exploded onto the educational scene, she persuaded Apple Computer to equip the Dever Elementary School in Boston's Dorchester neighborhood with Apple IIs—creating one of the first such "wired" public schools in the country. At Lesley, where Roberts was a faculty member for four decades, the online master's program in computers in education that she created and ran was, for many years, the university's single biggest income source.
Roberts and her husband endowed the Nancy H. Roberts Professorship of Educational Innovation "because I know how important professors are, and BU provided my entire academic education, which became the base of my professional life and fulfillment," she says. Focusing on educational innovation was an obvious choice, says Edward Roberts. "That is what was most important to Nancy throughout her career," he says. "We want to encourage a strong, creative teacher and researcher to work on discovering and developing new ways to help people learn and grow throughout their lifetimes."
The James and Cecilia Tse Ying Professorship in Neurorehabilitation
Business and finance have appealed to members of the Ying family for multiple generations. Cecilia Y. C. Tse attended Boston University in the late 1950s, graduating in 1959 with a degree in economics. Like her father, an original partner in Shanghai of the American International Group, Tse (CAS'59) showed a deep interest in finance and banking, and became the first woman stockbroker in Indiana. Her husband, James Ying, was a businessman who enjoyed working across international borders. Their son, John Ying, has spent his career forging ties between the American and Hong Kong business communities: as an investment banker, a founding partner in Asia with The Carlyle Group, and the founder of Peak Capital, a private investment firm based in Hong Kong.
But in 2012, the Yings' world changed dramatically when a family member suffered a severe traumatic brain injury.
"That is when our family was first introduced to the whole world of rehabilitation," recalls John Ying. "We had always been focused on the hard sciences side of medicine. Now, we were forced to focus on the less visible but equally critical aspects of healing." The accident led Ying and his wife, Lisa, to seek out experts in neurorehabilitation, which led them to Swathi Kiran, a Sargent College of Health & Rehabilitation Sciences associate dean for research and a pioneer in the study of language processing and communication following brain injury.
"Swathi was doing truly noteworthy and pioneering work," says Ying, "but that kind of effort, though critical and exceptionally important, is often the most difficult to fund. People are happy to pay for the proven state-of-the-art; they are skeptical about and highly unwilling to invest in the unproven next generation—which is the prerequisite for advancing the state-of-the-art."
The Yings decided where they had to invest. And today, Kiran is the inaugural James and Cecilia Tse Ying Professor in Neurorehabilitation. The professorship will enable the college to recruit and retain experts in cognitive rehabilitation, particularly in aphasia, and to advance the broader field of neurorehabilitation. "For the first time in the history of our species," James Ying says, "we are in a position to actually go inside the brain and heal things. And if we have the privilege to do that, we should and must do that."