Be a Catalyst for Change
More people than ever are actively working to right social injustice. BU Wheelock leads the movement to promote equity and social justice. Our academic programs prepare professionals who dismantle systemic barriers and create positive change for all children and families.
Apply now
Where research becomes action
Innovative, relevant, and timely research. We work with our partners to use that knowledge to address the challenges they face. And we provide graduate and undergraduate students the opportunity to engage in this work.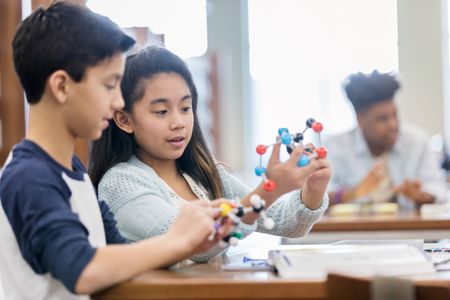 Can teaching Latinx middle-schoolers network science and career development steer more of them toward STEM careers? A joint study between researchers at BU Wheelock's Center for Future Readiness and Boston-based nonprofit Sociedad Latina are studying this question. The collaborative project team facilitates after-school courses at three Boston middle schools that enable students to explore careers in fields like data analysis and visualization, network science modeling, and computational thinking.
Read "Career-Ready Latinx Youth"
A worldwide community
Faculty, students, partners, and thousands of alumni dedicated to transforming systems that impact learning and human development for a thriving, sustainable, and just world.
Read more news about BU Wheelock