Resources
As part of our dedication to making sure you get the most of your BU experience, we provide resources to help you stay safe on and off-campus and get assistance when you or others need it.
 Sometimes, life can take an unexpected turn. Your family or personal financial situation may change, or you might have a family crisis that you have to attend to. The Dean of Students offers programs and support for when your life takes these turns and you might need assistance.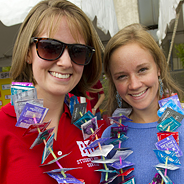 Your safety is a high priority. BU makes its campuses as safe as possible, but we're in the heart of a thriving urban area. Being mindful of your surroundings, behavior, and potential risks are key to staying safe—and making the most of life at BU.
We've provided the information and advice you need to make good decisions for your well-being and that of your fellow Terriers.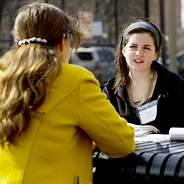 Life as a student holds many challenges, and it's not uncommon for students to face distress—academic and personal. No one's in it alone—BU is here to guide you, whether you want to address troubles of your own, or have a peer, classmate, coworker, or friend who is in distress.
Get assistance and support others through the University's Behavioral Medicine.
These are resources for our Division staff to access to assist in their work in the BU community.