About Us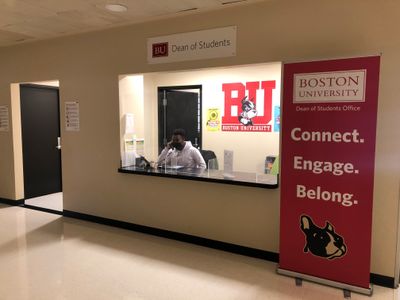 In the Dean of Students' office, you'll meet staff committed to promoting your personal and academic growth and representing your concerns. We provide programming to engage students with the University and each other, assist students in need, and oversee the Division of Student Life. Our mission is to help you enhance your character, quality, and perspective during your time at Boston University.
The Division of Student Life encompasses offices that advise student organizations, plan your orientation, help you find belonging, provide service to the Greater Boston community, oversee accommodations for students who need them, and set and regulate standards for student conduct. This includes – Residence Life, Orientation, the Howard Thurman Center for Common Ground, Student Activities, Outreach and Engagement, Disability and Access Services, the Community Service Center, and Parent and Family Programs.
Learn more about how we can help you, our staff and how to contact us.