Richard Samuel Deese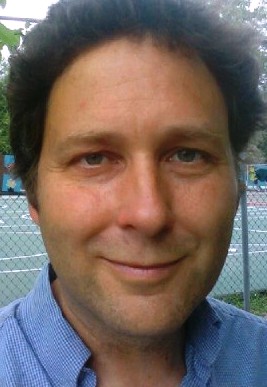 Lecturer of Social Sciences
Education:
BA History, University of California, Berkeley
MA History, University of Oregon
MA Creative Writing, Boston University
PhD History, Boston University
Teaching interests: Twentieth Century World History
Research interests: Cold War technologies and global environmentalism
Selected publications:
Book
Forthcoming: Our Spherical Republic:  Climate Change and the Global Commons.  Springer Verlag. 2014.
Articles
"Twilight of Utopias: Julian & Aldous Huxley in the Twentieth Century" in the Journal for the Study of Religion, Nature and Culture. Vol. 5, No. 2. June 2011.
"Sustainable Development." in Oxford Bibliographies Online: International Relations. Ed. Cathal Nolan. New York: Oxford University Press, January 2011. http://www.oup.com/online/us/obo/
"The New Ecology of Power: Julian Huxley and Aldous Huxley in the Cold War Era" in Environmental Histories of the Cold War. J. R. McNeill and Corinna Unger, eds. Cambridge University Press, 2010, Pages 279-300.
"Teaching History with Blogs – A Case Study of Student Engagement." Kumar, S. & Deese, R. S.  In Proceedings of World Conference on Educational Multimedia, Hypermedia and Telecommunications 2010 (pp. 2011-2016). Chesapeake, VA: AACE. http://www.editlib.org/p/34916
"The Artifact of Nature: 'Spaceship Earth' and the dawn of global environmentalism" Endeavour, Volume 33, Issue 2, June 2009, Pages 70-75.
Other professional activity and/or awards:
Excellence in Teaching Award Nominee, Northeastern University, Spring 2011.
Humanities Foundation Award, Boston University Humanities Foundation, 2007.
Engelbourg Travel Fellowship, Boston University Department of History, 2006.