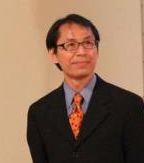 Senior Lecturer in Japanese Coordinator of Japanese Language Program
Fall 2023 Office Hours: Monday 8:45am-9:45am, Wednesday 11:15am-1:15pm or by appointment.
Prior to teaching at Boston University, Satoru Ishikawa taught at Princeton University, Harvard University, the University of Iowa and the University of Michigan. He has also taught at various summer programs including Hokkaido International Foundation, Princeton in Ishikawa and Middlebury College Summer Japanese School. His areas of interest include Japanese linguistics, Japanese pedagogy, and second language acquisition. He is a co-author of the intermediate Japanese textbooks "Jyookyuu eno Tobira", "Jyookyu eno Tobira Kitaeyoo Kanjiryoku", and "Bunpooryoku:Grammar workbook" published by Kurosio, Japan. He is the author of "The Great Japanese: 30 stories Intermediate to Advanced Levels," Tokyo: Kurosio (2016).