Mahjong Night(03/31) Newsletter
We are excited to share the success of our recent Mahjong Night event that took place on March 31st! With around 40 students in attendance, it was a fantastic evening filled with laughter, friendly competition, and lots of learning.
We were thrilled to see so many skilled Mahjong players volunteering to teach their peers who were new to the game. Their kindness and willingness to share their expertise truly embodied the supportive and inclusive culture we have here.
As the night progressed, everyone who attended had a smile on their face. They enjoyed the game, made new friends, and learned about Chinese culture through this traditional game. It was a fantastic way to bring the community together and appreciate the richness of different cultures.
We want to extend our gratitude to all the students who came to the event and made it such a success. Your enthusiasm and positive attitude created a memorable experience, and we look forward to seeing you at our next event. Thank you all for coming!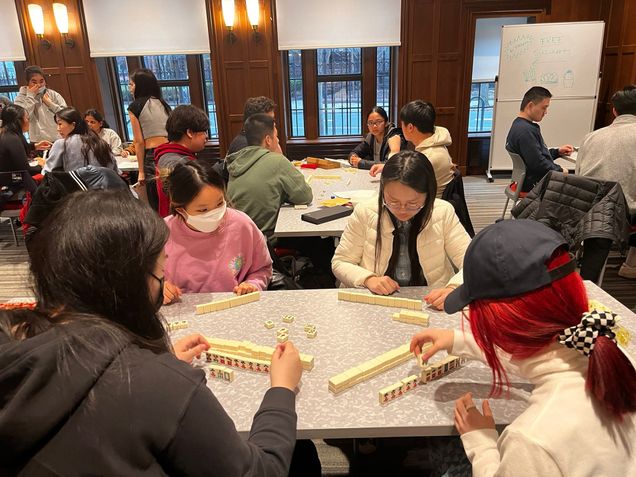 Join us for an evening of fun and games! The BU Chinese Program and Global House invite you to experience the original Chinese board game, Mahjong. This event is a great opportunity to learn about Chinese culture and connect with other students. All skill levels are welcome.