In Search of New Horizons:
One Hundred Years of Modern Korean Literature
October 27-28, 2017
Colloquium Room, Photonics Center, Boston University
8 St. Mary's Street, 9th floor, Boston, MA 02215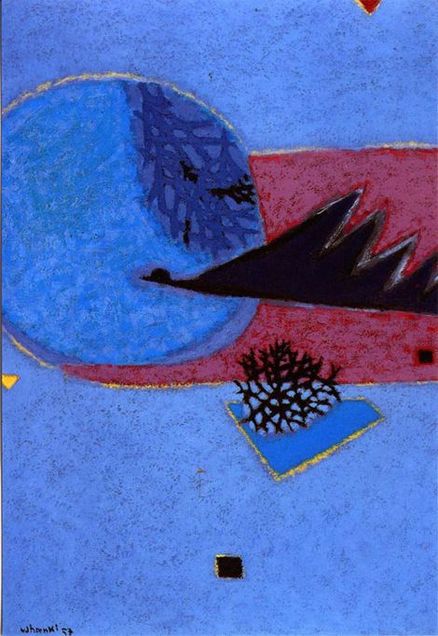 Concurring with the centennial of Yi Kwangsu's Mujŏng (The Heartless, 1917), a work often described as the first modern Korean novel, this two-full-day workshop brings together emerging and established scholars of modern Korean literature around the world to examine the current state of the field and set new agendas for future research. Speakers will explore a broad range of topics—from colonialism to Cold War aesthetics, from modernism to science fiction, from major canonical authors to diasporic writers, and from sonic narratives to contemporary literature in new media—while reassessing the conventional categories, periodizations, and boundaries that have framed our understanding of modern Korean literature. After incorporating feedback from the workshop, the papers will be published in the Routledge Handbook of Modern Korean Literature. Two special panels are added to bring Yi Kwangsu's The Heartless into dialogue with other "first novels" in late-developing modernities such as China, Germany, and Russia. This event is held as the 10th annual workshop of the Korean Literature Association (http://korlit.org/wp) and made possible by the generous support of our sponsors: Literature Translation Institute of Korea, the BU Center for the Humanities, BU Center for the Study of Asia, and BU Department of World Languages & Literatures.
Members of the BU Community can view video of the conference here.
Day 1
DAY I: October 27, 2017
8 am-9 am: Breakfast
9am-9:15 am: Opening Remarks
Sarah Frederick (Associate Chair, World Languages & Literatures, BU)
Yoon Sun Yang (Workshop Organizer, Korean, BU)
9:15 am-10:40 am: Panel 1) Crossing Borders, Redrawing boundaries
Nayoung Aimee Kwon (Duke University), Figure of the Translator: Kim Saryang between Modern Korean and Japanese
Travis Workman (University of Minnesota, Twin Cities), Migration, Bordering, and the Regional Imaginary in Colonial Period Frontier Literature
Discussant: Karen Thornber (Harvard University)
10:40-10:55am: Coffee Break
10:55 am-12:20pm: Panel 2) Editors and Publishers of Korean Literature
Wayne De Fremery (Sogang University, S. Korea), Time and Materials—The Matter of Poetic Expression in 1920s Korea
Jiwon Shin (Arizona State University), Hansi as National History: Publishing The Anthology of Poetry of the Great Eastern Nation (1918)
Discussant: Wiebke Denecke (BU)
12:20pm-1:20 pm: Lunch
1:20- 2:45pm: Panel 3) Language, Ethnicity, and Boundaries: Zainichi (Korean Residents in Japan) Writers
Cindi Textor (University of Utah), Zainichi Writers and the Postcoloniality of Modern Korean Literature
Jonathan Glade (Michigan State), Fracturing Literary Boundaries: Connections between Koreans in Japan and the Korean Peninsula, 1945–1952
Discussant: Samuel Perry (Brown University)
2:45-3 pm: Coffee Break
3pm-4:30 pm <<The Centennial of Yi Kwangsu's Mujŏng I>>
Keynote: Setsuko Hatano (University of Niigata Prefecture, Japan), The Orthography and Style of Mujŏng (The Heartless, 1917)
Ellie Choi (Harvard University), Seoul and Hometown (kohyang) in Yi Kwangsu's Mujŏng (The Heartless, 1917) and Hŭk (The Soil, 1932)
Discussant: Yoon Sun Yang (BU)
4:30-4:45pm: Coffee Break
4:45pm-6:10 pm: Panel 4) Curating the Korean Literary Canon
Sunyoung Park (USC), Decolonizing the Future: Postcolonial Science Fiction in South Korea
Immanuel Kim (Binghamton Univ.), Reading the Enemy: North Korean Literature on the Fringes of the Canon
Discussant: Daisy Yan Du (Hong Kong University of Science and Technology & Harvard-Yenching Institute)
6:30 pm: Dinner
Day 2: October 28, 2017
8 am-9 am: Breakfast
9 am-11:15 am: Panel 5) Contemporary Korean Literature in the Changing Mediascape: Radio, Digital Fiction, Podcasts, and Webtoon
Haerin Shin (Vanderbilt University), New Media in South Korean Literature: The Reflexive Novelty of Digital Literacy
Jina Kim (Dickenson College), From Radio to Podcasts: A History of Listening in Sonic Narratives in Modern Korea
We Jung Yi (Penn State University), Co-mixing Korean War Memories: Witness, Survival and Archive in Yoon Tae-ho's Graphic Narrative Operation Chromite
Discussant: Petrus Liu (BU) & Dahye Kim (McGill University)
11:15 am-11:35am: Coffee break
11:35 am-1 pm: Panel 6) A New Paradigm: Mid-century Korean Literature
Janet Poole (University of Toronto), Crossing the Great Divide: Mid-century Modernism on the Korean Peninsula
Ji Young Kim (CUNY, Queens College), Imagined Border Crossings in Mid-century Korean Literature
Discussant: Mi-Ryong Shim (Northwestern University)
1 pm-2 pm: Lunch
2-3:25 pm: Panel 7) South Korean Literature between Postcolonialism and Cosmopolitanism
Youkyung Son (Seoul National University, S. Korea),"To be a Citizen in the 'World of Language': Choi In-hoon and Cosmopolitan Literary Practices in South Korea"
Youngju Ryu (University of Michigan), "What is Literature?": Topographies of Postwar South Korean Criticism
Discussant: Seung-Hee Jeon (Boston College) & Sanjay Krishnan (English, BU)
3:25 pm-3:40 pm: Coffee break
3:40pm-5:40 pm <<The Centennial of Yi Kwangsu's Mujŏng II: Mujŏng and World Literature>>

Catherine Yeh (Chinese, BU), The forever contested beginning of the modern: Liang Qichao's The Future Record of New China and Lu Xun's "A Madman's Diary."
Yuri Corrigan (Russian, BU), The Korean 'Idiot': Reading Yi Kwangsu through Dostoevsky
Peter Schwartz (German, BU), A Nation (?), in Love and in Print: Mujŏng and Werther as "First Modern Novels"
Discussant: J. Keith Vincent (Japanese, BU)
6 pm: Dinner
ABSTRACTS AND BIOS (in alphabetical order)
Choi, Yunjung Ellie
Corrigan, Yuri
De Fremery, Wayne
Denecke, Wiebke
Du, Daisy Yan
Frederick, Sarah
Glade, Jon
Hatano, Setsuko
Jeon, Seung Hee
Kim, Immanuel
Kim, Ji Young
Krishnan, Sanjay
Kim, Jina
Kwon, Nayoung Aimee
Liu, Petrus
Park, Sunyoung
Perry, Samuel
Poole, Janet
Ryu, Youngju
Schwartz, Peter
Shin, Haerin
Shim, Mi-Ryong
Shin, Jiwon
Son, Youkyung
Textor, Cindi
Thornber, Karen
Vincent, J. Keith
Workman, Travis
Yang, Yoon Sun
Yeh, Catherine
Yi, We Jung