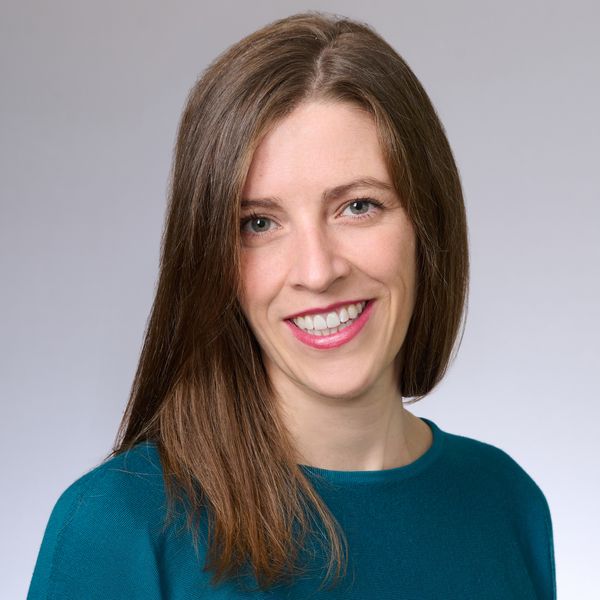 Naomi Caselli
Co-Director, BU AI & Education Initiative
Assistant Professor
Dr. Naomi Caselli is an assistant professor of Deaf education and the co-director of the AI & Education initiative at Boston University. She leads a research team that documents the structure of the American Sign Language lexicon, the effects of language deprivation on language acquisition, and developing AI-enabled sign language technology. She is hearing, and her first languages are ASL and English.
Dr. Caselli is a co-developer of ASL-LEX, an award-winning lexical database documenting the ASL lexicon. She also leads an NIH-funded investigation of how early language experience affects vocabulary acquisition. In a new line of work, she investigates the ethical and practical challenges in an emerging field of sign language computing. This work explores questions about privacy, fairness, ownership, and bias in sign language technologies.
Her work has been published in journals across disciplines including Deaf studies, psychology, human–computer interaction, and medicine. Notable venues include Pediatrics, Cognition, Psychological Science, and Computer Human Interaction.
Recent News
In the Media
Education
PhD, Psychology and Cognitive Science, Tufts University
MA, Psychology, Boston University
EdM, Deaf Education, Boston University
BA, Liberal Arts, Evergreen State College
Research
Recent Grants/Contracts
NSF, BCS-1918252 (Role: PI) 2019-2022 "Collaborative Research: Quantifying systematicity, iconicity, and arbitrariness in the American Sign Language Lexicon"
NSF, BCS-1749384 (Role: PI) 2018-2021 "Collaborative Research: Multimethod Investigation of Articulatory and Perceptual Constraints on Natural Language Evolution"
NIH R21 Early Career Research Award DC016104 (Role: PI) 2017-2021 "American Sign Language Vocabulary Acquisition"
NSF, BCS-1625793 (Role: PI) 2016-2020 "The structure of the ASL lexicon: Experimental and statistical evidence from a large lexical database (ASL-LEX)"