Guiding Youth to Create Change through STEM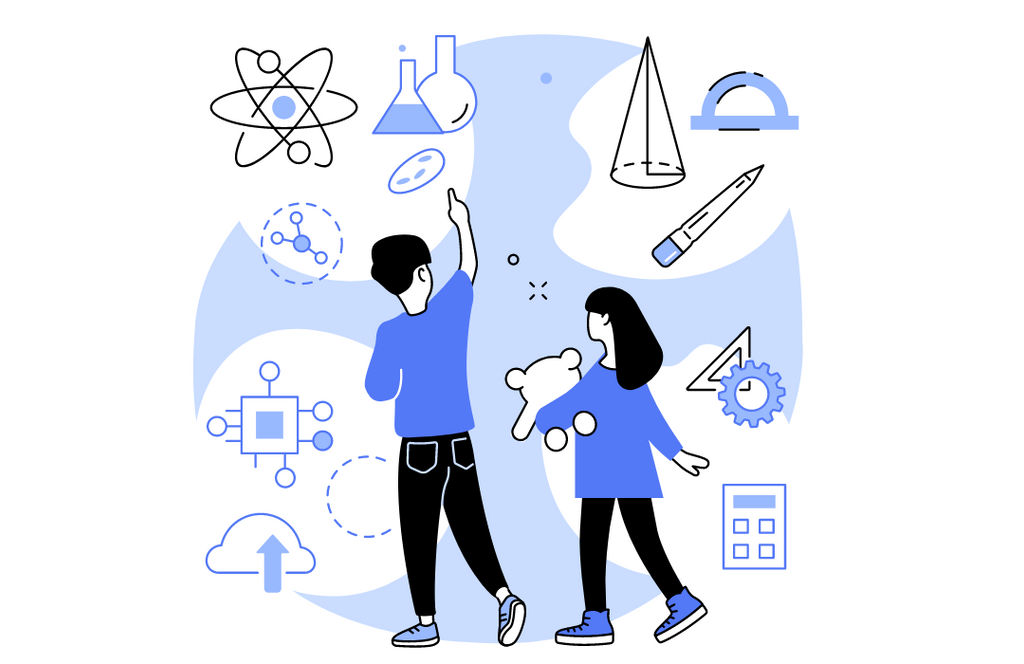 Developing young people's sense of agency as STEM learners, community members, and creative thinkers is the driving force behind two projects led by BU Wheelock's Earl Center for Learning & Innovation. Funded by the National Science Foundation, Nurturant STEM Learning and STEM Cascades focus on encouraging young people's creative development, critical insight, and social thriving. 
The Earl Center engages in collaborative research that integrates science, technology, mathematics, engineering, humanities, and the arts to support young people's growth. It calls itself "a collaborative space for social dreaming and radical hope."
"We fundamentally want to change what learning and teaching look like in the world, where they take place, who gets to call themselves learners and teachers, and recognize that every learning setting is a designed learning setting reflecting particular purposes and values," says Beth Warren, Sylvia Earl Professor and director of the Earl Center.
Engaging patients in pediatric settings
Separated from their family, friends, schools, and communities, students in hospitals often lose their sense of agency and social belonging, since they are "in an isolated setting that is really designed to treat a disease," says Maria Olivares, one of the principal investigators of Nurturant STEM Learning. Also known as Young Patients as Innovators, the project engages in the creation of culturally sustaining makerspaces for patients in pediatric settings.
Alongside the Digital Harbor Foundation, the Earl Center researchers and educational designers work with children, adolescents, and hospital staff at the University of Maryland Children's Hospital to develop informal arts-based STEM learning experiences that appeal to a diverse patient population with varying needs across different settings in the hospital.
These learning experiences are designed to appeal to young people's curiosity and creativity. "A lot of the work that's happening with this project is environmental graphic design. What are the existing resources in a space? And how can we leverage them?" says Olivares. "It's about STEM, but it's also about nurturance and art." 
Youth making positive contributions

"If we take young people seriously as people who teach other people, then how do we help them be better teachers or facilitators of learning?" says Eli Tucker-Raymond, one of the principal investigators of STEM Cascades, a project that explores how adolescents and young adults—especially youth of color—teach each other math and science. 
To do this work, the STEM Cascades team has developed relationships with three Boston-area programs. The Young People's Project, Learn 2 Teach, Teach 2 Learn, and the Teacher Cadet Program work with teenagers to develop their growth as agents of change who can make positive contributions in the classroom and beyond.
"We're developing an idea called youth pedagogical development. How does youth pedagogy look different than, say, what pedagogy looks like in traditional adult-child school structures?" says Tucker-Raymond.
The project's researchers emphasize the importance of listening to what students say about how they learn best and how other students like them learn. "There's a lot we can learn from young people about how teaching happens, and also about how we approach education more broadly," says Kate Frankel, another principal investigator and an associate professor of literacy education at BU Wheelock.
Creating change through research
Projects such as Nurturant STEM Learning and STEM Cascades are an important part of how the Earl Center creates social and cultural change through inclusive research that questions the status quo. "When we disrupt the settled notions that exist already, we make way for letting the whole self in," says Greg Benoit, assistant director of the Center and a lecturer in mathematics education.
Frankel agrees. The Earl Center is a place where "we can really take seriously the idea that education could—and should—be different, and to imagine what that might be in partnership with others," she says.