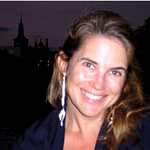 Associate Professor, CAS Psychological & Brain Sciences
Contact me
Options
Volunteer Basis, Potential for UROP Funding, Potential for Academic Credit
Overview
Project: Learn how to analyze psychophysiological data
Psychologists and neuroscientists gain insight into emotional arousal and cognitive effort by measuring physical changes in the body such as skin conductance, heart rate and blood pressure. The Psycholinguistics Laboratory at Boston University plans uses a well-known measuring system called biopac. It comes with software called acqknowledge (which is a play on words "acquire" and "knowledge").
https://www.biopac.com/product/acqknowledge-software/
You will learn how to use the equipment, in our lab room in PSY 239, and be the expert for projects that use psychophysiological monitoring. You will teach other lab members. You can choose any of our projects to gain experience with subject recruitment, running subjects, analyzing data, writing reports. Involvement with data analysis, interpretation and writing a journal article can earn you co-author credit. You can also suggest ideas for experiments.
You may begin volunteering in the summer, to analyze existing data from the Mandarin-Korean bilingualism project (no knowledge of these languages is required). This study examined how speakers who are not fully proficient in a second language report experiencing reduced emotional resonances when they use that language. We wish to establish the strength of emotional arousal when college students who are learning Korean read passages from a Korean novel.
New projects to be developed involve measuring emotional response to emotional language by persons on the autism spectrum compared to neurotypicals.
Back to On-Campus Opportunities