From the base navigation in the Ultra experience, your Institution Page is always within reach. The Institution Page is a resource for your academic community. Find resources, useful links, and other important content here.
Select Institution Page in the base navigation to see the modules available.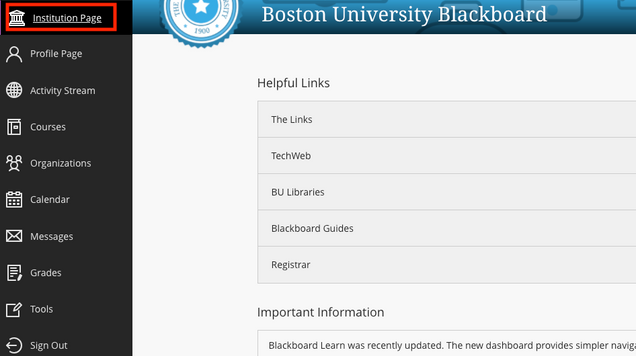 ---
What appears on the Institution page?
Modules that contain helpful external links and other information appear below the banner and institution information. This information may be updated from time to time.
---
What doesn't appear on the Institution Page?
The Institution Page is where you can find valuable resources for your institution, but it won't be a one-stop shop. Check the Institution Page regularly for updated information.
Be sure to check other areas to keep up with your courses.