Study Portuguese and Brazilian Cultural Studies at Boston University
The study of Portuguese is your gateway to the vibrant cultures of 260 million people who make up the Lusophone world. Portuguese is the sixth most widely spoken language and the third most widely spoken European language after English and Spanish. The language ranges 4 continents and is the working and/or official language in important international organizations (the African Union, The Community of Portuguese Language Countries, European Union, Mercosul, the Organization of American States, the Organization of Ibero-American States, and the Union of South American Nations.) In addition, Brazil is the leading industrial and economic power of Latin America and numerous scientists consider it to have the greatest biological  diversity in the world.
Introductory language courses develop communicative skills: speaking, listening, reading, and wri­­­ting while introducing you to the rich culture of the Lusophone world. The upper-level courses in Portuguese, along with our frequent departmental events aim to help students develop a more complete understanding of Latin American history, culture and literature, as well as to prepare students to communicate in a professional environment.
Dr. Célia Binaconi teaches language-level and Portuguese cultural courses, and advises the Boston University Brazilian Association. Professor Rodrigo Lopes de Barros teaches  courses on Brazilian and Caribbean literature, art, and culture, as well as 
Overview of the Program
All minors must take at least 6 courses 300-level and above. Out of these 6 courses, minors must fulfill each of the four distributional requirements outlined in the poster below.
To Declare a Minor in Portuguese & Brazilian Cultural Studies, please click here and follow the instructions based on your current school or college.
Portuguese Language Administration
Head of Portuguese Section, Assistant Professor of Spanish and Portuguese, Latin American Studies, Pardee School of Global Studies (On leave spring 2021)
rlbarros@bu.edu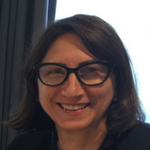 Coordinator of Portuguese Language Program, Master Lecturer in Portuguese
cbianc@bu.edu