West Campus
Maggie Sawada
Assistant Director for Residence Life at West Campus
p. 617-353-3902
msawada@bu.edu
A native of Buffalo, NY, I am no stranger to our New England winters. I maintain that I originally moved to the Boston area because my husband is a born-and-raised Red Sox fan from Syracuse, NY. However, anyone can tell you that I am just as big a fan, especially as October draws near (on a good year!). I began working at BU as a Hall Director in Warren Towers in 2005 and then cozied up in South Campus for several years with my husband and two kiddos, now 16 and 12 (who have only ever known the BU campus as their stomping grounds!). In May of 2012, I had the great honor to receive my M.Ed. in Policy, Planning & Administration from BU and can now call myself a true Terrier! In most recent years, since 2018, I have returned to a first year neighborhood now overseeing West Campus, where each Fall, I get to be a part of the very first steps of our students' journeys in ways that will shape how they call BU "home."
---
Adrienne Kisner
Residence Hall Director, Claflin Hall
p. 617-353-3892
mitchea@bu.edu
My name is Adrienne Kisner and this is my second time at Boston University, but my first year as a member of the professional Office of Residence Life staff.  I have a bachelor's degree in Religious Studies and Spanish from Albright College, a M.Div. from Boston University School of Theology, a Ph.D. in Practical Theology also from BU, and an MFA in Creative Writing for Children and Young Adults from Vermont College of Fine Arts.  After attending graduate school at Boston University, I worked as a Residence Director, Chaplain, and writing instructor at Wheelock College.  Since Wheelock College merged with BU, it's like I never left.  They say not to walk over the coat of arms on Marsh Plaza or you'll be here forever—I am anecdotal proof that this is true.  In my spare time, I teach creative writing for Southern New Hampshire University, write young adult and middle grade fiction, and sit on the second floor of the Boston Public Library.  My door is always open for those who have any questions, comments, concerns, or book recommendations.
Adrienne oversees the following building: (273 – Claflin Hall) Babcock St.
---
OPEN POSITION
Residence Hall Director, Sleeper Hall
p. 617-353-3902
This Residence Hall Director will oversee the following building: (275-Sleeper Hall) Babcock St.
---
Auryn Edwards
Residence Hall Director, Rich Hall
p. 617-353-3912
aedwards@bu.edu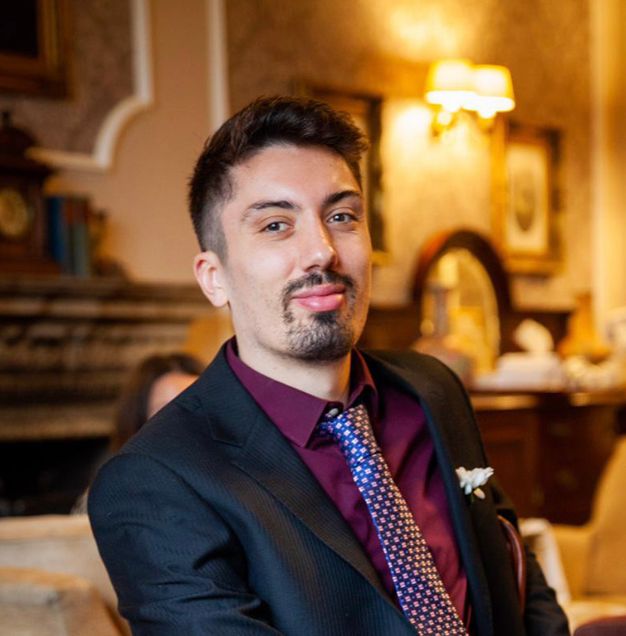 I grew up in the land of Shakespeare, Yorkshire puddings and prosaic weather, and it was all rather joyous. I completed my studies at the University of Leeds where I delved into the world of Environmental Science and Business Management. A failed soccer career led me to explore a professional journey in Residence Life, and I am now surprisingly thankful for that knee injury.
I began my career at BU towards the end of January 2022, working in the wonderful and vibrant Rich Hall, here on West Campus. It has been an enjoyable experience so far, so long may it continue. Outside of work, you'll likely find me nursing a good coffee or playing a nice round of golf at an overpriced country club.
Auryn oversees the following building: (277- Rich Hall) Babcock St.