South Campus
Corinna Cusson
Assistant Director of Residence Life for South Campus
p. 617-353-2102
ccusson@bu.edu
I was born and raised in Northborough, Massachusetts, and attended Algonquin Regional High School where I was a proud member of the band. After high school I went to a Boston-area university, but left to explore Europe and figure out what to do with my life! A year later I returned after living and working in Cardiff, Wales, to complete a BA in human services from the University of Massachusetts, Boston. I joined the Residence Life team at Boston University in the fall of 2005, and enjoy living and working on campus!  I am a proud alumnus of BU, having received my Masters of Education in higher education administration. My favorite thing to do outside of work is spend time with my family. We love exploring all that this great city has to offer! If you need a restaurant recommendation, please be in touch.
---
William Jones
Area Director, South Campus Residences
p. 617-353-2102
wejones@bu.edu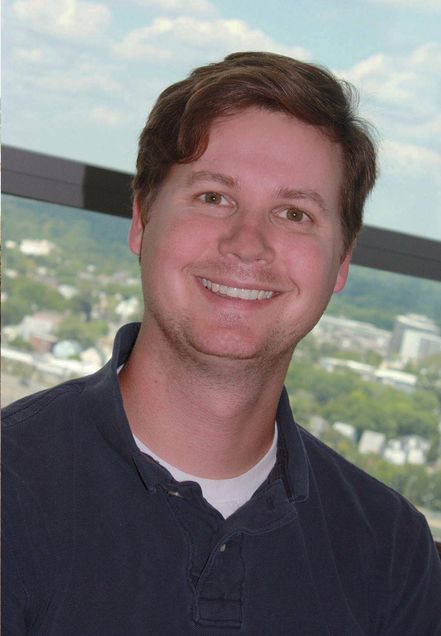 I grew up in Eufaula, AL and earned my Bachelor of Science in social science from the University of Montevallo. After my undergraduate experience, I spent two years abroad working with schools, families, offices, and children as a municipal and community development volunteer for the Peace Corps in the West African country of Niger. Upon returning home, I spent three years working in residence life and student activities at a small college in southwest Georgia. My work inspired me to return to school and I earned my master's in higher education administration from Boston University. I've been on campus since 2013. I am thrilled to be here and can't wait to meet y'all. Stop by and I'll be glad to help with anything.
William oversees the following buildings: (870, 872, 1053) Beacon St. (500, 504, 509, 514, 515, 516, 518, 520, 522) Park Dr.(29, 31-Community Service, 33, 34, 35, 37, 38, 39, 40, 41, 42, 43, 44, 45, 47, 48, 50, 52, 55) Buswell St. (37-39, 141-Core Curriculum) Carlton St. (74) St. Mary's St.
---
Karen Chaney
Area Director, South Campus Residences
p. 617-353-2102
kpc867@bu.edu
Born and raised in New York. However, my family is from New Orleans and traveling between the two place is part of my identity. I attended New York University for my undergraduate studies and received a Bachelor's of Science in Applied Psychology. Post-undergraduate studies I worked for College Advising Corps for about two years. I worked with high school students in a high need community serving as their college advisor. My work as a college advisor gave me the director to pursue a Master's at Boston University. I earned a Master's of Education in Policy, Planning, and Administration with a focus in Higher Education Administration. My graduate studies led me to work in Residence Life at Boston University, where I work as an Area Director for South Campus. In addition, to working with students I enjoy walking around Boston. One of my favorite places in Boston is a cafe and a bookstore. Furthermore, I enjoy going to commons with a good book in hand.
Karen oversees the following buildings:(820, 824, 826, 828, 830, 832, 834, 836, 844, 848, 852, 856, 860, 862, 864, 866) Beacon St. (1-Engineering, 1A, 2, 3, 5, 6, 7-Earth, 11, 15, 17, 22, 24) Buswell St. (46, 96, 98, 100) Mountfort St.(708, 714, 722, 726, 728) Commonwealth Ave. (16) Arundel St.
---
Madeleine Pouw
Area Director, Fenway Campus Residences
p. 617-353-1530
mpouw@bu.edu
I grew up in Louisiana and graduated from the University of Louisiana at Lafayette (UL). I went on to complete my Master of Public Health at BU's School of Public Health. I fell in love with the city of Boston many years ago when I was younger visiting with my family. I remember walking along the streets wishing I could live here one day so I am grateful to be able to call Boston home now. I still have much of Boston and the New England area in general to explore so I am always open to any suggestions or new places to visit! Even though I love Boston, I do greatly miss Louisiana food and culture so I'm happy to visit home when I can. In my spare time, I am a craft enthusiast, with a particular affinity for knitting and decoupage. I also enjoy decorating and spend a little too much time shopping for home décor. I am passionate about the student experience, especially how community influences the individual. Welcome to BU y'all and I'm so happy that you are here!
 Madeleine oversees the following buildings: (150- Campus Center Student Residence, 154-Longwood House, 162 -Riverway House) Riverway (37-Pilgrim House) Pilgrim Rd.