Lower Bay State Road
Yvette Lancaster
Assistant Director of Residence Life for Lower Bay State Road
p. 617-353-3834
ylancast@bu.edu
I have a bachelor's degree in arts management from Springfield College and a master's degree in higher education and student affairs administration from the University of Vermont. Prior to joining the BU community, I lived and worked at Assumption College in Worcester, Massachusetts, and American University in Washington, D.C. I help coordinate the University's Specialty Communities, which entails working closely with both academic and student affairs groups to support students' academic efforts. Living and working at BU allows me to take advantage of many of my interests and hobbies. I'm a workout fiend, so you'll find me at the FitRec Center and out walking around campus. I like traveling, exploring the city, and spending time with my husband Webb, who also works at BU. I love a good book and I've never seen a piece of chocolate I didn't like. I'm friendly, loyal, a fan of the underdog, and my office door is always open.
---
Corey Evans
Area Director, Danielsen Hall Residences
p. 617-353-4200
ceboston@bu.edu
I have had the honor of experiencing an entire spectrum of roles here at Boston University: student, Resident Assistant, Graduate Resident Assistant, Administrative Secretary… and now finally an Area Director for the Danielsen residences. College illuminated the direction of my life, and I am extraordinarily fortunate to be able to work as a resource for students during their own journeys through academics. I just finished courses for my second master's degree program here at BU, and I am interested in how machine learning and artificial intelligence can be used to help with important issues like racism and mental health. Last semester, I was part of a research group that used supervised machine learning algorithms on newspaper articles and social media posts to explore the cultivating effect of media on racial perceptions, and how high-profile protests discussed in social media can mediate those effects. Find me in the dining hall – I love chatting about movies, TV shows, and comic books!
Corey oversees the following buildings: (512 – Danielsen Hall, 517-521, 531) Beacon St.
---
Seferine Baez
Area Director, Kilachand Hall Residences
p. 617-353-3852
seferine@bu.edu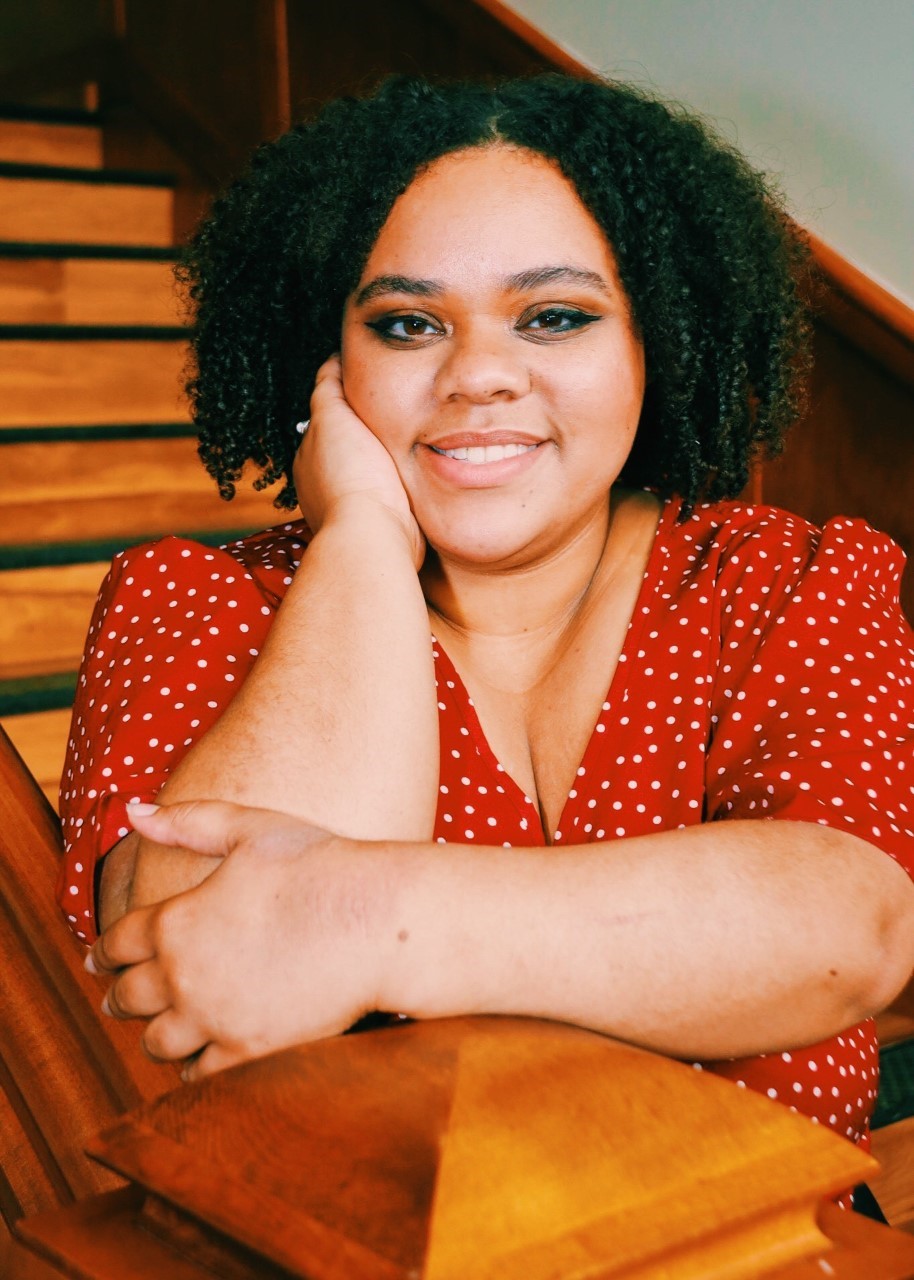 I grew up in New York so, to me, Boston is a really small city. My biggest pet peeve is when I share this and the next question is about baseball. In the Bronx, almost everyone looked like me and had a similar story. Both of my parents are naturalized citizens with origins in the Dominican Republic. As an Afro-Latina, a first generation college graduate, and an educator, my passion lies in supporting students coming from disadvantaged backgrounds. I received a BA in English Literature from Fitchburg State University in North Central Mass and am still actively involved with the Alumni Association Board of Directors at my alma mater. I previously worked with Boston University's College Advising Corps chapter, a grant-funded AmeriCorps program that provides near-peer support for high school students in the Boston Public Schools system and beyond, supporting the guidance counselor teams by helping students prepare college applications, financial aid and scholarships, as well as career advising. That role solidified how much I want to be on the post-secondary side, welcoming those students to campus and helping them persist and gain their college degree. Since then, I've worked in Residential Life positions in universities across Boston, finally finding my home back at BU. When I'm not working, catch me at an art museum, a brunch spot, my florist, reading for one of my many book clubs, perfecting another Italian recipe, or doing my coursework for the Educational Leadership Policy Studies – Higher Education Administration Masters program at Wheelock. Always here if you need me – send me your favorite meme!
Seferine oversees the following buildings:(79, 81-83, 90-92, 91-Kilachand Honors College, 94, 110, 112, 115, 117, 133, 135, 139) Bay State Rd. (2-Theology) Raleigh St.
---
Becca Postma
Area Director, Myles Standish Hall Residences
p. 617-353-3834
postma@bu.edu
I am a recent transplant to Massachusetts and am loving every minute of being a Bostonian! I'm originally from Colorado, but this mountain girl was happy to trade my land-locked state for ocean views! I graduated from the University of Colorado Boulder with bachelor's degrees in English Literature, Theatre Performance, and Secondary Education. Then I attended Colorado State University to earn my master's degree in Arts Leadership and Cultural Management. I spent the past decade working as a high school Performing Arts teacher and an independent teaching artist and events manager in Denver, CO. But Residence Life is near and dear to my heart as I spent my time in undergrad working for the Residence Hall Association as a student executive at CU, even serving as a regional executive for the Intermountain Affiliate of College and University Residence Halls (IACURH). I'm a nerd girl at heart who loves to geek out over everything from the MCU to Doctor Who and anything in between. I love to bake, read, and do crafts in my free time. My favorite part of any job in education is getting to know and supporting students, so please stop by anytime if there's something I can do for you, or you just want to chat!
Becca oversees the following buildings:(610) Beacon St. (481-483) Commonwealth Ave.