Central Office
Kenn Douglass
Interim Director of Residence Life
p. 617-353-4380
jeanluc7@bu.edu
I was born in the Caribbean and attended high school in Washington D.C.  (I am actually very knowledgeable about the district "Chocolate City" and can be a great guide).  I attended Cornell University where I received both my undergraduate and graduate degrees from the College of Agriculture and Life Sciences.  After leaving Cornell, I joined the Residence Life staff at Boston University and have served as a Residence Hall Director at Warren Towers, an Area Director for Warren Towers, South Campus and West Campus Residences, and the Assistant Director of Residence Life for Administration.  I enjoy working with students and living in Boston on campus.  I can be found attending events on campus, in certain bookstores trying to enhance my book collection, and volunteering with elders in the greater Boston area, especially during the holidays.
---
Jason Grochowalski
Associate Director of Residence Life for Administration
p. 617-353-4380
jgroch@bu.edu 
I grew up in South Hadley, Massachusetts, and fall time in New England is one of my favorite things. I played college football at UMass Amherst and graduated there with my undergraduate and graduate degrees. I spend a lot of my free time outdoors and being active, including playing in a flag football league where I try (unsuccessfully) to re-live my football glory days. I have served at Boston University as a Hall Director, Assistant Director, and currently as an Associate Director of Residence Life. I'm here to ensure that you have the best experience possible at BU. I'm very invested in the student experience and I will be here to continually challenge and support you along the way. If there's anything I can do to help you, please let me know.
---
Hilary Caron
Associate Director of Residence Life for Student and Staff Development
p. 617-353-4380
hcaron@bu.edu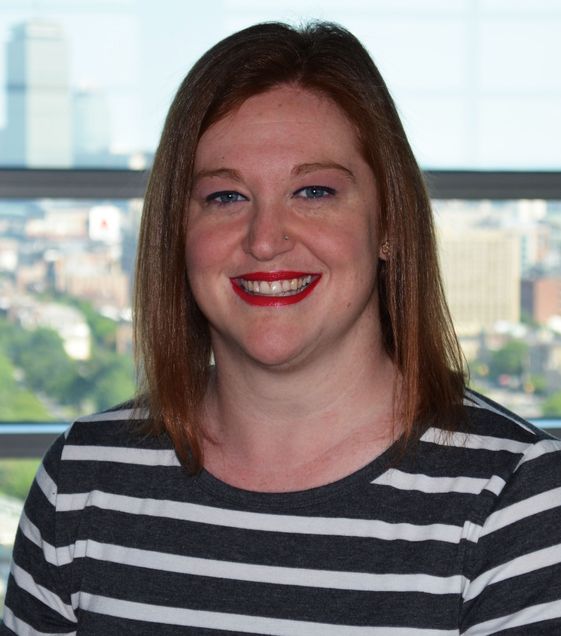 I was born in Danvers, Massachusetts, but grew up in the bustling metropolis of Hudson, Florida. I received my Bachelor of Arts in Theatre from the University of Central Florida, and then earned my Master of Arts in College Student Personnel from Bowling Green State University. Prior to working at Boston University, I worked in Residence Life at Heidelberg University and Emmanuel College. I have served in a variety of roles in the department, but my current position allows me to work with staff training and selection, the educational and programmatic initiatives that come out of the department, the Faculty in Residence program, the Residence Hall Councils, and the implementation of our residential curriculum.
Outside of work, I enjoy using my Peloton, watching live theatre and comedy shows in Boston, cooking, baking, singing along to 90's pop music, and improv. I am an avid reader and podcast listener and spend time solving fake murder mysteries with friends (via subscription boxes). In addition, I watch far too much TV, bake the world's best banana bread, love all things sparkly, and telling stories! I'm on a quest for the best pizza and best steak in Boston, so I am open to suggestions! The best part of my job is connecting with students and improving services for them, so feel free to stop by my office and say hi!
---
Meg White
Interim Associate Director of Residence Life
p. 617-353-4380
meggiew@bu.edu
Hello! I'm a life-long Massachusetts resident. I completed my undergraduate degree at the state's flagship University, UMass Amherst. I loved my college experience – so much so that I pursued my Master's degree at Suffolk University, concentrating on Higher Education Administration. I worked in a career services office, but realized that the day-to-day issues that students face in campus living was far more interesting than looking at resumes every day.  That realization led me to BU, where I've played a role in 4 of the 6 BU neighborhoods! In my spare time, I enjoy exploring various neighborhoods around Boston, either by foot or on the T. I love to travel and my three favorite cities to visit are NYC,  Paris, and Perth, Australia. In college, I was a DJ (carting around my vinyl in milk crates…) and listening to music is still one of my favorite pastimes. My genres of choice are varied – from yacht rock to metal to opera. If you have a new band to share, let me know – it's so much easier now with instant gratification, but I do sort of miss digging through the stacks at a record store.
---
Corey Evans
Interim Assistant Director of Residence Life
p. 617-353-4380
ceboston@bu.edu
I have had the honor of experiencing an entire spectrum of roles here at Boston University: student, Resident Assistant, Graduate Resident Assistant, Administrative Secretary… and now finally an Area Director for the Danielsen residences. College illuminated the direction of my life, and I am extraordinarily fortunate to be able to work as a resource for students during their own journeys through academics. I just finished courses for my second master's degree program here at BU, and I am interested in how machine learning and artificial intelligence can be used to help with important issues like racism and mental health. Last semester, I was part of a research group that used supervised machine learning algorithms on newspaper articles and social media posts to explore the cultivating effect of media on racial perceptions, and how high-profile protests discussed in social media can mediate those effects. Find me in the dining hall – I love chatting about movies, TV shows, and comic books!
---
Gerry Falcon
Fiscal and Operations Administrator
p. 617-353-4380
gfalcon@bu.edu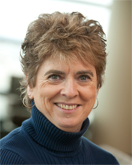 I was born and raised in North Adams, part of the beautiful Berkshire County, where I worked as an internal auditor at a local bank.  In the early 1980's our family relocated to Hadley, MA where for 6 years I worked as a paralegal for a law firm in Northampton.  In  February, 1993, my late husband and I joined the staff at Boston University—he as the Director of Custodial Services and I as the assistant to the Clinical Education Professors for the Physical Therapy Department at Sargent College.  I now work as the Fiscal and Operations Administrator for Residence Life where I manage the department's budget.  As part of the central Residence Life staff, my role involves primarily fiscal interaction with the Administrative Secretaries, Area and Residence Hall Directors, and Assistant Directors, which includes ensuring that all of the Residence Life staff, including the student employees, are paid.
As much as I love taking advantage of all that the great city of Boston has to offer with its museums, shows and winning sports teams, at the end of the day I look forward to heading to the beautiful little town of Sutton which is currently home for me.
---
Deborah Guinta
Senior Administrative Coordinator
p. 617-353-1343
dgiunta@bu.edu
I was born and raised on the North Shore. With the proximity to the beach, the mountains and Boston, I wouldn't have it any other way! I graduated from Essex Agricultural and Technical Institute with a degree in Animal Science and spent much of my career in Veterinary Medicine. Starting out on the medical side and moving to the administrative side of the business. The transition to Residence Life at Boston University was an easy one since both fields require listening, understanding and caring. I love that my role here is multi-faceted and allows me to support the professional staff, the administrative staff and the residents of Boston University! When not in the office I spend as much of my time as I can with my husband, our two sons and our pets. You will most often find me either near the water – boating, kayaking or just walking the beach or in the woods hiking the amazing trails we have in the area.
---
John O'Connell
Administrative Assistant
p. 617-353-4380
joconn23@bu.edu
Hello! I was born and raised in Weymouth, Massachusetts though my father and a lot of my family are from Ireland, so I have some deep roots over there as well. I enrolled in Providence College after graduating high school in 2018 (roll friars) and graduated with a bachelor's degree in 2022. I attended Providence's business school and majored in marketing and minored in finance. Though I love Providence, BU has always had a special place in my heart. Playoff hockey mentally and spiritually destroys me almost every season because of my love for both places. As for my position here at BU, I am an administrative assistant to Assistant Dean David Zamojski, though I assist the other central office members with various other responsibilities as well. These responsibilities include things such as setting up meetings, approving various forms, or even assisting in designing/planning events.
I played football all throughout high school and I played rugby all throughout high school and college. For those of you who watch or play rugby, I played flanker, tight head, loose head, and sometimes second row. For those of you who don't really know what rugby is, I imagine that was all gibberish and for that I apologize. I am a Boston sports and movie fanatic. Sometimes I speak in movie quotes, and I simply cannot help it. Though I only started here in April of 2023, I feel like I've been here just as long as everyone else. Everybody here has been unbelievably helpful and supportive every step of the way, which stays true with the BU culture. I'm glad to be here at Residence Life and I'm glad to be with you all at BU!