Upper Bay State Road
Paul Hughes
Assistant Director of Residence Life for Upper Bay State Road
p. 617-358-3100
hughesp@bu.edu
I have been a member of the Residence Life team at BU since 2005. My service has included time at Myles Standish Hall (pre-renovation), Warren Towers, and currently in the Upper Bay State Road neighborhood. Over the years I've had the opportunity to work with hundreds of graduate and undergraduates, traveled on more than a dozen ASB trips, worked/lived on campus through a global pandemic, and celebrated with students at every commencement ceremony since 2006. I hope you enjoy your BU journey as much as I'm enjoying mine.
---
Beza Begosew
Area Director, Bay State Road Residences
p. 617-353-3872
btb@bu.edu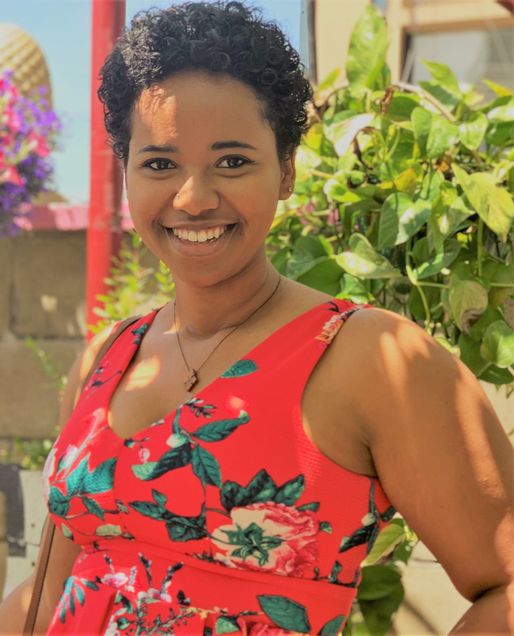 I was born in Ethiopia and immigrated to the United States with my family at a young age. I grew up in and around Stone Mountain, GA and attended Chamblee Charter High School where I was in the Magnet program. After high school, I came to Boston University as part of Posse 5 (AKA the OG best Posse) where I earned a Bachelor of Science in Human Physiology. After my undergraduate experiences, I spent 2 years in medical school, before making a pivot in my career goals. Despite throwing away all my winter gear and vowing to never live near snow again when I graduated from BU, my heart and the universe have led me back to Commonwealth Ave. I served as a program coordinator for the Health Science program at Sargent College and the experiences I had working with students led me to pursue a work in student affairs and residence life. When I'm not in the Residence Life office, I spend my time hanging out with my partner and our fur-child, Miki, mentoring the amazing Posse 14, refurbishing furniture, coloring and crocheting. I am happy meeting and supporting students throughout their time at BU, so don't hesitate to reach out or stop by the Towers' office to say hi!
Beza oversees the following buildings:(167-169, 171, 173, 175, 176-178-Classics, 177, 179-Education, 180, 181, 182, 184-186, 188-190, 191-Harriet E. Richards Cooperative, 193- Fisk House, 192, 194, 195-197, 196, 198, 199, 200-202-Trustee Scholars, 201, 203, 204, 205-Sargent College, 206, 207-Music, 208, 209, 210-212, 214) Bay State Rd.
---
OPEN POSITION 
Residence Hall Director, The Towers
p. 617-353-3872
This Residence Hall Director will oversee the following building: (140- The Towers) Bay State Rd.
---
Tim Hegan
Area Director, 575 Commonwealth Avenue Residences
p. 617-358-3100
timhegan@bu.edu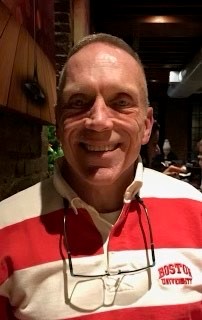 I grew up on the North Shore of Boston in Swampscott, MA, and my mom still lives in the home where I was raised. I received my Bachelor of Science degree in Psychology and Criminal Justice from Salem State University in 1992, and I earned an M.Ed. from the BU School of Education (now Wheelock College of Education and Human Development) in 2013. My Student Services professional career is about 20 years in the making, and I have also professionally focused the greater part of the last 30 years in the fields of counseling, mental health, teaching, advocacy, and job development. I have an open-door policy in my office where I welcome visitors and students who may stop in, or they may set up an appointment to speak with me.
For the past decade, I open my home to the BU community on a regular basis (the First Sunday night of each month, from 6pm to 8 pm), during which time I serve refreshments, snacks and desserts; this personal effort is happily made to provide our students a comfortable place to relax, meet, and enjoy conversation.
I volunteer on campus as a training facilitator for SARP and BU Behavioral Health, facilitate an FY 101 class (First Year-Orientation-style seminar) each fall semester, have chaperoned many student-run Community Service trips each spring semester since 2005, and am available for other opportunities.
In my spare time, I enjoy reading, landscaping, caring for people, plants and animals, taking road trips, traveling, and cooking. I look forward to meeting you, seeing you on campus and in the city, and assisting you through your time here at BU!!
Tim oversees the following buildings: (575, 625, 627-629) Commonwealth Ave. (153, 157-Limited Parietal, 158-160-Common Ground, 159, 161-Management, 162-164, 163-WISE-UP, 166-168-College of General Studies, 172) Bay State Rd.