A Casebook for a Constantly-Changing Field
The latest edition of Public Health Law, written by four BU professors, offers foundational concepts with up-to-date doctrine.
Public health law is constantly changing. Many of the recent landmark US Supreme Court rulings—from Heller to NIFLA v. Becerra—have arisen from public health and safety controversies. Such rapid shifts in doctrine have made keeping a textbook up to date an immense challenge. "Whatever you do, it can feel out of date the minute you finish writing," says Professor Wendy Mariner. For the new edition of Public Health Law, a casebook coauthored by Mariner and three other BU professors, the goal is to help students grasp the fundamental legal concepts while also exposing them to advances in science and changes to thinking in policy, finance, politics, and more.
The authors—Wendy Mariner, George Annas, Nicole Huberfeld, and Michael Ulrich of the Boston University School of Law and School of Public Health—have produced a third edition of the popular casebook to be published this summer by the Carolina Academic Press.
The new edition of Public Health Law focuses on establishing the scope of public health law and demonstrating how government power can protect or conflict with individual rights in many major public policy decisions. "People who are new to public health law think it's very specialized, when in fact it is quite broad," Huberfeld says. "One goal here is to help those learning about the field understand how to define what it is in order to avoid government overreach in the name of protecting 'health.'"
The edition is slightly more doctrinally focused than previous iterations, allowing the authors to highlight how public health issues arise in almost every field of law and to draw lessons from contemporary cases and legislation. In contrast to the traditional textbooks that cover the subject, the authors chose to rely on primary sources so students of law and public health can engage with the material and develop their own arguments. "Publications in the public health field tend to have a narrative structure, which is not well suited for the classroom," Mariner says. "Narrative materials often have a distinct point of view, and for teaching purposes we all feel it is important that different perspectives be presented so they can be discussed and analyzed in class."
About the authors
George Annas is a William Fairfield Warren Distinguished Professor and chair of the Health Law, Bioethics & Human Rights Department of the BU School of Public Health. He is also a professor in the School of Medicine and the School of Law. He is the author or editor of 19 books on health law and bioethics, including the first two editions of Public Health Law, as well as Genomic Messages: How the Evolving Science of Genetics Affects Our Health, Families, and Future, Worst Case Bioethics: Death, Disaster, and Public Health, and American Bioethics: Crossing Human Rights and Health Law Boundaries.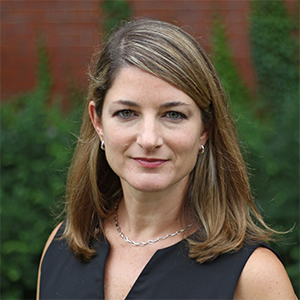 Nicole Huberfeld is professor of health law, ethics & human rights at the School of Public Health and professor of law at the School of Law. Her scholarship focuses on the cross-section of health law and constitutional law with recent emphasis on the role of federalism in federal health care programs, especially Medicaid. She authored the first new casebook on health care law in a generation, The Law of American Health Care, with Elizabeth Weeks, of the University of Georgia School of Law, and Kevin Outterson, executive director of CARB-X and N. Neal Pike Scholar in Health and Disability Law at BU Law. Huberfeld's article, titled "Federalizing Medicaid," was cited by the US Supreme Court in the first Affordable Care Act case, NFIB v. Sebelius. She has published in many national and international journals including Stanford Law Review, New England Journal of Medicine, and Yale Journal of Health Policy, Law & Ethics.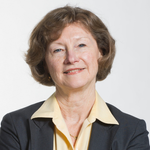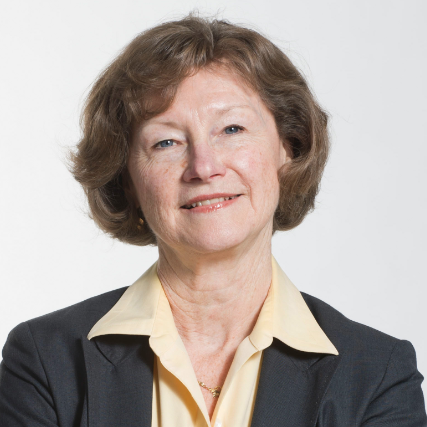 Wendy Mariner is the Edward R. Utley Professor of Health Law, Ethics & Human Rights at the School of Public Health and a professor with the School of Medicine and the School of Law. Her research focuses on laws governing health risks, including social and personal responsibility for risk creation, health insurance systems, including the Affordable Care Act and ERISA, health information privacy, and population health policy. She has published more than 100 articles in the legal, medical and health policy literature on healthcare reform, insurance regulation, patients and consumers' rights, public health, research with human beings, and reproductive rights.
Michael Ulrich is assistant professor of health law, ethics & human rights at the School of Public Health. His scholarship focuses on the intersection of public health, constitutional law, bioethics, and social justice, with an emphasis on the role of law in the health outcomes of vulnerable and underserved populations. His writings have appeared in national and international journals, including SMU Law Review, Journal of Law, Medicine, & Ethics, American Journal of Bioethics, Yale Journal of Health Policy, Law & Ethics, George Washington International Law Review, American Journal of Law & Medicine, and Yale Journal of Law & Feminism.
Related News