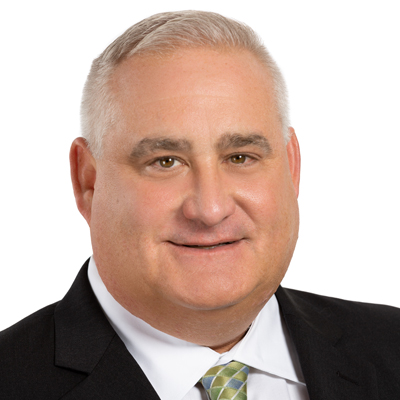 Sean J. Kealy
Clinical Associate Professor of Law
---
AB, Hamilton College
MGA, University of Pennsylvania, Fels Institute of Government
JD, cum laude, Temple University School of Law
---
Biography
Sean Kealy graduated from Temple Law School in 1994. He was an assistant attorney general from 1995-1999 where he worked on victim compensation claims and prosecuted insurance fraud. From 1999-2007 he worked as legal advisor to State Senator Cynthia Stone Creem (D-Newton) and counsel to the General Court's Joint Committee on Criminal Justice and the Joint Committee on Revenue. While working for the Legislature, Professor Kealy had the opportunity to work on many notable issues such as: the revised sex offender registry, the creation of "buffer zones" around reproductive health clinics, drunk driving legislation, modernizing corporate tax laws, creating new tax credits to encourage economic development, legalizing and encouraging stem cell research, and ensuring equal marriage rights.
Professor Kealy has taught criminal justice at Massachusetts Bay Community College and Suffolk University and has written law review articles on a variety of topics dealing with statutory changes to protect victim's rights, improve the definition of murder and revise the Federal Posse Comitatus Act. He also co-edits a bi-monthly newsletter on recent changes to the criminal law that is distributed to prosecutors, members of law enforcement, defense attorneys and academics.
Profile Types

Areas of Interest

Profiles
Publications
Scroll left to right to view all publications
Courses
Legislative Policy & Drafting: Clinic Option (C): LAW JD 786
THIS CLASS IS RESTRICTED to students who have formally applied to and been accepted to the Legislative Policy & Drafting Clinic. Students learn about the law-making process through coursework and hands-on experience working with a client seeking to advance a bill or project through the state legislature. Students work on several projects during the semester that highlight different aspects of the legislative process, allowing students to relate and test the theories discussed in class to real life situations. The in-class seminar covers subjects that affect the legislative process including: constitutional interpretation by legislatures, theories of representation, legislative organization and rules, lobbying, legislative oversight powers, and legislature-executive agency relationships. The clinic instructor works with students to select projects in the students' specific areas of interest, if any. In particular, students interested in business and tax, environment law, or health law, may specialize in those areas for the full semester. NOTE: This clinic counts toward the 6 credit Experiential Learning requirement. GRADING NOTICE: This course does not offer the CR/NC/H option.
FALL 2022: LAW JD 786 A1 , Sep 7th to Dec 7th 2022
FALL 2022: LAW JD 786 A2 , Sep 7th to Dec 7th 2022
FALL 2022: LAW JD 786 A3 , Sep 7th to Dec 7th 2022
FALL 2022: LAW JD 786 A4 , Sep 7th to Dec 7th 2022
SPRG 2023: LAW JD 786 B1 , Jan 18th to Apr 26th 2023
SPRG 2023: LAW JD 786 B2 , Jan 18th to Apr 26th 2023
SPRG 2023: LAW JD 786 B3 , Jan 18th to Apr 26th 2023
SPRG 2023: LAW JD 786 B4 , Jan 18th to Apr 26th 2023