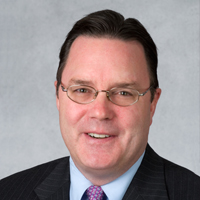 Francis C. Morrissey
Lecturer
Partner, Morrissey Wilson & Zafiropoulos LLP
---
BA, University of Massachusetts
JD, Boston University School of Law
---
Biography
Francis C. Morrissey is a partner in the firm of Morrissey, Wilson, & Zafiropoulos, LLP, where he concentrates his practice in the areas of commercial litigation, insolvency and distressed acquisitions and divestitures.
Mr. Morrissey is an experienced bankruptcy litigator and counselor who has practiced for more than eighteen years in the field.  His practice encompasses all aspects of the bankruptcy process including contested and competing plan confirmation hearings, contested relief from stay and cash collateral hearings, and fraudulent transfer and preference litigation.
This experience extends to the full gamut of litigation that arises in the course of a bankruptcy case, whether the cause of action sounds in bankruptcy or non-bankruptcy law as well as managing the complex jurisdictional and procedural issues that arise in bankruptcy case.  As a result, Mr. Morrissey is often called upon to advise clients in structuring transactions and settling cases in light of bankruptcy risks.
Mr. Morrissey also has deep experience in distressed acquisitions and divestitures, whether through section 363 bankruptcy sales, chapter 11 plans, secured party sales, or receiverships.  This skill set covers negotiating break-up fees and overbid provisions as well as assisting both sellers and buyers take full advantage of the procedural and substantive protections offered by bankruptcy.
Mr. Morrissey's practice regularly involves representing financial institutions, distressed investors, and borrowers in the resolution of non-performing loans and the restructuring, repositioning, and disposition of distressed real estate.  His recent experience includes acting as a receiver for a multi-state portfolio of commercial real estate that served as collateral for a failed CMBS transaction, representing financial institutions in single asset real estate bankruptcies and leader liability litigation and negotiating and documenting forbearance and turnover agreements.
Mr. Morrissey also acts as an expert witness and consultant in a variety of matters related to bankruptcy and commercial law.
Long active in pro-bono matters, Mr. Morrissey currently serves, by appointment of the Supreme Judicial Court, as a trustee of the Clients' Security Board and recently completed his second term as a hearing committee member for the Massachusetts Board of Bar Overseers.
Mr. Morrissey teaches Bankruptcy and creditors' Rights.  In 2012, Mr. Morrissey received the John S. Baerst Award for Excellence in Teaching.