WELCOME TO GWISE!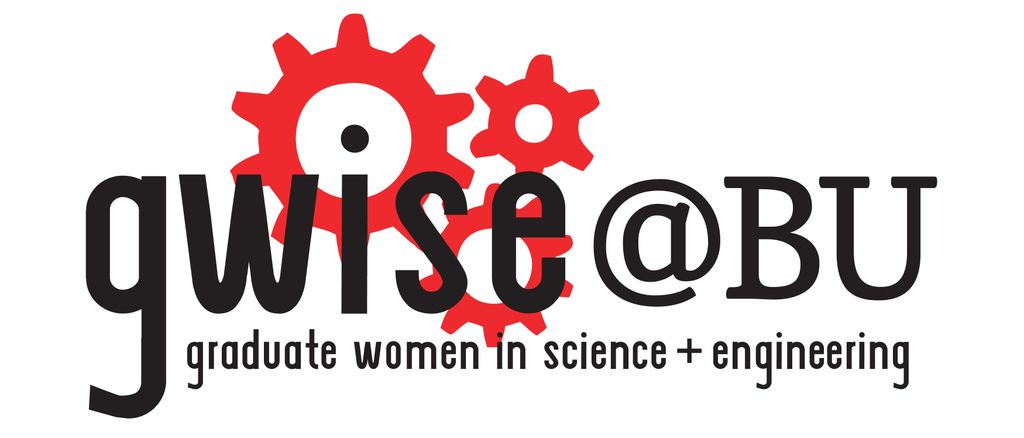 Please join us on Facebook and add us to your Google Calendar! Also, visit our Blog and Flickr accounts!
---
GWISE Events & Opportunities
GWISE Movie Night: Get Out
Date and Time:
Wednesday, March 21 from 7:00-9:00pm
Location
: LSEB 103 (24 Cummington Mall)
Join us for a screening of

 

Get

 

Out

.

 

 
Get

 

Out

 

won this year's Academy Award for best original screenplay. It has a crazy 99% critic rating on Rotten Tomatoes. 

There will be snacks. 
Note: It is a horror movie. 
---
GWISE Greater Boston Food Bank Volunteering
Date and Time: March 28th, Wednesday 1-3:30pm
Location: Greater Boston Food Bank, 70 S Bay Ave, Boston, MA 02118
Join us in volunteering at the Great Boston Food Bank, which provides food to those in need in the New England area. They are committed to providing at least one meal a day to every person in need in Eastern Massachusetts while supporting healthy lives and healthy communities. We, as volunteers, will inspect, sort and package donated grocery products that are later distributed to hunger relief agencies. Find out more details about the kind of work we will do and specifics of the events HERE (https://goo.gl/xWze5T), before you sign up.
Sign-up HERE
---
GWISE May Book Club: Genome
Date and time: Wednesday, May 2 from 12:00-1:00pm
Location: ERB 705 (44 Cummington Mall)
The genome has been mapped. But what does it mean?
Arguably the most significant scientific discovery of the new century, the mapping of the twenty-three pairs of chromosomes that make up the human genome raises almost as many questions as it answers. Questions that will profoundly impact the way we think about disease, about longevity, and about free will. Questions that will affect the rest of your life.
Genome offers extraordinary insight into the ramifications of this incredible breakthrough. By picking one newly discovered gene from each pair of chromosomes and telling its story, Matt Ridley recounts the history of our species and its ancestors from the dawn of life to the brink of future medicine. From Huntington's disease to cancer, from the applications of gene therapy to the horrors of eugenics, Matt Ridley probes the scientific, philosophical, and moral issues arising as a result of the mapping of the genome. It will help you understand what this scientific milestone means for you, for your children, and for humankind.
GWISE has a few hard copies as well as digital versions of the book on loan. Please contact Han Xu (hanxu07@bu.edu) to borrow and indicate which version you'd prefer (hard copy, Kindle e-book or Audible audiobook)

RSVP HERE
---
Join Me for Coffee
MASS AWIS is offering its members an exclusive opportunity to make professional connections across a variety of career paths. 'Join Me for Coffee' gives a chance to meet with a STEM professional for 1 hour at a coffee shop or café. Participants will not only learn about that person's career but also establish a new professional connection. These events are a great opportunity for participants to practice networking in an intimate setting , a skill that helps open doors to meaningful careers in STEM. Snacks and beverages will be provided.
This event series is exclusive to MASS AWIS members registered with National AWIS, with paid Massachusetts chapter dues or a MASS AWIS student chapter member.
Join MASS AWIS today for access to this series and other exclusive opportunities.
Laura Kleiman – Scientific Research Director of cBio Center at Dana-Farber Cancer Institute, and Executive Director of Cures Within Reach for Cancer
Date: March 29, 2018
Time: 06:00 – 07:00 PM
Location: 360 Longwood Avenue, Boston Application deadline : March 2, 2018 at 11:55 PM Application fee (upon acceptance) : $5
---