China's Withdrawal from Overseas Coal in Context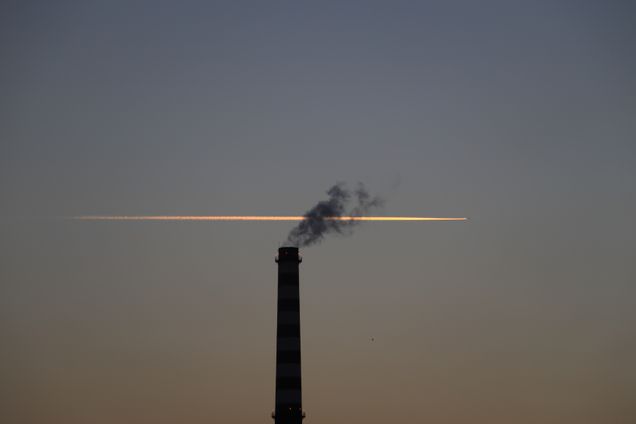 China has played a significant role in enabling overseas coal-fired power plant development through the provision of capital and construction services. Following Xi Jinping's announcement in September 2021 that China would no longer build new coal-fired power projects abroad, the potential scope of affected capacity remains unclear.
In a new World Development Perspectives article, Cecilia Han Springer estimates the range of potentially affected coal plants, showing construction services without accompanying Chinese finance support more overseas coal-fired generating capacity than financial arrangements. Furthermore, the article discusses four important areas for energy transition policy focus: the outsized role of the non-Chinese private sector in supporting recent coal power development, China's domestic coal pipeline, the need for early retirement of new coal plants and mechanisms for a transition of foregone coal support to renewable energy.
Main findings:
China has supported the development of overseas coal-fired power plants through several channels. Xi's announcement could affect some or all of these.

These channels can be classified into provision of financial capital (policy bank lending, commercial bank lending, equity investment) and the provision of equipment and construction services.

While Xi's announcement is likely to cover outgoing Chinese finance, the wording of the announcement – that China would not build new coal plants overseas – suggests construction arrangements would be covered.

The total amount of currently operating coal capacity based on China's capital and construction arrangements is estimated to be 114GW. For context, there is a total of 1040 GW of operating coal plants globally outside of China.

As even countries with large pipelines of coal scheduled to receive Chinese support begin committing to a coal phaseout, China can play a role in enabling alternatives to coal-fired power plants.
Policy recommendations:
Commercial banks and institutional investors from outside China have enabled the majority of recent coal-fired capacity receiving international finance. Of public and private finance for new overseas coal generating capacity between 2013 and mid-2019, 87% was funded by entities outside China. Much of this finance was provided by Japanese and Western institutional investors and commercial banks – many of which have coal phaseout commitments that still require clarity and implementation guidance.
China's domestic coal pipeline is larger than the pipeline it is supporting overseas. China alone accounts for over half of global coal generating capacity currently under planning – roughly 163 GW. In the wake of Xi's announcement, policy focus has returned to China's commitments to peak emissions before 2030 and become carbon neutral by 2060, as the trajectory of domestic coal consumption will play a critical role in the achievement of these targets.
In order to meet Paris Agreement CO2 emissions reduction targets and countries' own Nationally Determined Contributions (NDCs), many new coal plants are facing the prospect of early retirement. Early retirement will have local economic impacts, and thus requires policy focus on mechanisms for a just transition.
Finally, in the wake of Xi's announcement and other harbingers of a rapid clean energy transition, Chinese support for overseas renewable energy development is increasingly critical. In fact, meeting developing country NDCs represents an $800 billion investment opportunity for renewable energy. There is a need for domestic policies to help Chinese renewable energy companies scale up abroad, and to encourage China's policy banks and commercial banks to step up lending for renewable energy overseas.
While awaiting guidance from China on the scope and implementation mechanism for Xi's announcement, Springer argues the policy focus should shift to how to enable a just transition – especially with Chinese support for renewable energy – and the locus of the future coal pipeline, concentrated in South and Southeast Asia, and within China itself. In addition, commercial banks and institutional investors outside of China have played a major role in enabling recent coal power development. Mechanisms including early retirement and a shift to overseas renewable energy support will be necessary to meet country and global goals for clean energy transition, and as Springer explains, China can play a key role in designing and implementing these mechanisms.
Read the Journal Article