Center for Practical Theology Co-Directors
Courtney Goto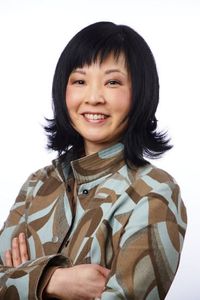 Dr. Courtney T. Goto is Associate Professor of Religious Education and a co-Director for the Center for Practical Theology. Her research interests include intersections of racism, culture, and faith; as well as aesthetic teaching and learning, creativity, and embodied knowing. She is author of Taking on Practical Theology: The Idolization of Context and the Hope of Community (Brill, 2018). In this book, she explores the regnant paradigm to which the field of practical theology is captive, reflecting on issues of power and privilege in knowledge production from her perspective as a Japanese American. Goto is also author of The Grace of Playing: Pedagogies for Leaning into God's New Creation (Pickwick, 2016). She designs courses that explore both theory and practices, often through experiential learning and community-based research. 
Teddy Hickman-Maynard
Dr. Teddy Hickman-Maynard is Associate Dean for Students and Community Life and Assistant Professor of Black Church Studies at Boston University School of Theology. Dr. Hickman- Maynard's research addresses the public witness of the church in contemporary American society with particular emphasis on the future of the Black Church tradition. He previously conducted research on collegiate gospel choirs and their use of Black Church worship practices in the creation of multi-racial and multi-religious communities of faith formation and practice. He is currently researching the work of church renewal and pastoral leadership in the African Methodist Episcopal Church. As a member of the research team at the Center for Practical Theology at STH, Dr. Hickman-Maynard is also working on a project entitled, "Creative Callings." Through this project, Dr. Hickman-Maynard and his colleagues work with local congregations to develop innovative ministries that will help parishioners discover their passions and live more fully into their callings.
In addition to his academic work, Dr. Hickman-Maynard has also worked in student affairs and church ministry. He spent five years in Residence Life at Boston University. Dr. Hickman- Maynard is also an ordained minister in the African Methodist Episcopal Church, with over 20 years of experience as a youth pastor, minister of music, and senior pastor. He currently leads worship as an associate minister at Bethel AME Church in Lynn, Massachusetts where his wife, Reverend Bernadette Hickman-Maynard, is the pastor. The couple shares the joy of parenting their  Jeremiah and their three sons, Justice, Zion, and Zenith.
David Schnasa Jacobsen
Dr. David Schnasa Jacobsen came to Boston University in 2011. Dr. Jacobsen is Professor of the Practice of Homiletics, Director of the Homiletical Theology Project, and Co-Director to the Center for Practical Theology. Dr. Jacobsen is committed to helping students and pastors claim their role as "theologians of the Word" in preaching and encourages masters and doctoral students to wrestle with their own theology of the gospel while they learn as homiletical theologians to become better public, theological leaders in faith communities, the academy, and in the wider pluralistic world that God so loves. Dr. Jacobsen is a clergy member of the Dakotas Conference of the United Methodist Church. His ongoing areas of research include the practice of preaching, homiletic theory, theologies of preaching, the relation of Word and Sacrament, hermeneutics, Biblical criticism, and the connection of all these to theology itself.  He is married to Cindy Schnasa Jacobsen, a Lutheran pastor and practicing pastoral psychotherapist.
Mary Elizabeth Moore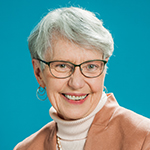 Mary Elizabeth Moore is Dean of the School of Theology and Professor of Theology and Education at Boston University School of Theology. Her passion is to journey with others to cultivate deeper faith, compassionate humanity, and a more just, peaceful, and sustainable world. She feels privileged to work toward those ends with colleagues in Boston University and around the world, especially in the practices of knowing the Holy, building justice, resisting violence, and caring for the earth. Her books include: Teaching as a Sacramental Act; Ministering with the Earth; Covenant and Call; Teaching from the Heart; and The United Methodist Diaconate (co-authored); plus three edited volumes, Children, Youth, and Spirituality in a Troubling World; Practical Theology and Hermeneutics; and A Living Tradition: Critical Recovery of the Wesleyan Heritage. She has engaged in interreligious relationship-building in local, professional, and academic settings and is presently working on a project to develop interreligious approaches to practical theology.
Bryan P. Stone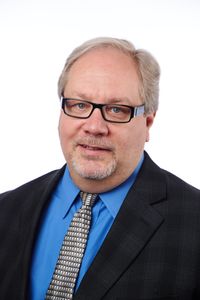 Dr. Bryan Stone has served as the E. Stanley Jones Professor of Evangelism at Boston University School of Theology since 1998 and is currently Associate Dean of Academic Affairs. He directs the Congregational Research and Development Project and the Finding Faith Today Project.  Dr. Stone has focused his research on how congregations relate to the changing dynamics of contemporary culture.  As a consultant and teacher, he has mentored students and pastors from around the nation, and has served as church planter, pastor, and director of non-profit agencies.  Dr. Stone brings to the Center unique experience and expertise in the challenges and opportunities of urban and multicultural ministry and new church development as well the relationship of theology to popular culture. Visit Dr. Stone's website!
Claire E. Wolfteich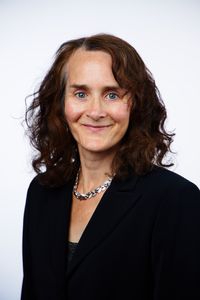 Dr. Claire Wolfteich is Professor of Practical Theology and Spirituality Studies at Boston University School of Theology. Her teaching and research interests include Christian spirituality; religion and public life; theology and practice; theologies of vocation, work, and family; lay spirituality; spiritual autobiographies; and American Catholicism. She co-directs the Center for Practical Theology and is Project Director of the Creative Callings research grant project and innovation hub (www.creativecallingsproject.org), funded by the Lilly Endowment. Dr. Wolfteich is a past President of the International Academy of Practical Theology and of the Association of Practical Theology. She also is a past President of the Society for the Study of Christian Spirituality.
Her most recent book is Motherwork, Public Leadership, and Women's Life Writing: Explorations in Spirituality Studies and Practical Theology (Leiden, the Netherlands: Brill Publishers, 2017), a monograph that explores mothering as spiritual practice through the life writing of women from the medieval mystic Margery Kempe to twentieth-century lay leaders Dorothy Day and Dolores Huerta. She also has designed and edited two volumes on Catholic scholarship and practical theology: Catholic Approaches in Practical Theology: International and Interdisciplinary Perspectives (Leuven, Belgium: Peeters Publishers, 2016), co-edited with Annemie Dillen, and Invitation to Practical Theology: Catholic Voices and Visions (Paulist Press, 2014). With colleague Bryan Stone, she wrote Sabbath in the City: Sustaining Urban Pastoral Excellence (Louisville: Westminster John Knox Press, 2008), the fruit of a five-year grant project funded by the Lilly Endowment. In addition, she has authored several other books on spirituality: Lord, Have Mercy: Praying for Justice with Conviction and Humility (San Francisco: Jossey Bass, 2006); Navigating New Terrain: Work and Women's Spiritual Lives (Paulist Press, 2002), and American Catholics Through the Twentieth Century: Spirituality, Lay Experience, and Public Life (Crossroad Publishing Co., 2001).
Dr. Wolfteich serves on editorial boards for several scholarly journals, including International Journal of Practical Theology; Spiritus: A Journal of Christian Spirituality; and The Way: A Review of Christian Spirituality, published by the British Jesuits. In addition, she is on the Editorial Board of the Theology in Practice Series (Leiden, Netherlands: Brill Publishers). She enjoys integrating teaching and scholarship and connecting the academy with the lives of faith communities.
Staff
Jamie Shore, Administrative Coordinator

Jamie Shore joined the Center for Practical Theology as Administrative Coordinator in 2019. She is an MDiv student and a member of the Episcopal Church. Before coming to BU, Jamie graduated summa cum laude from Gordon College with degrees in political science and sociology, and then worked for a year in the Episcopal Service Corpse as a community organizer and youth leader at St. Stephens Memorial Episcopal Church in Lynn, MA. Jamie is originally from southern New Hampshire and currently lives in an intentional community in Allston, MA.  When not reading for class or gardening with her housemates, Jamie loves to spend time knitting and playing cribbage.
Amy McLaughlin-Sheasby, CPT Today Editor
Amy McLaughlin-Sheasby is a PhD student in Practical Theology with a concentration in Homiletics at Boston University School of Theology. Amy's research interests include preaching and the Hebrew Bible, wisdom literature and wisdom traditions, and developing a homiletic oriented to theologies of suffering and trauma. She is the co-director of the Wabash-funded Consultation on Intercultural Communication and Homiletical Pedagogy with the Homiletical Theology Project, and is also a member of the Consultation on Christian Preaching and the Old Testament. Amy joined the staff of the Center for Practical Theology as Editor of CPT Today in Spring 2020.
Dayna Olson-Getty, Project Coordinator, Trauma-Responsive Congregations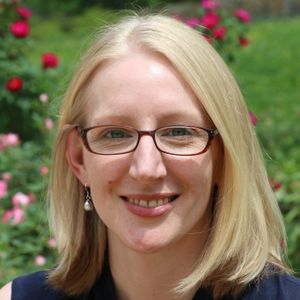 Dayna Olson-Getty joined the Center for Practical Theology as Program Coordinator for the Trauma-Responsive Congregations grant in 2021. She holds an MDiv from Fuller Theological Seminary and is a graduate of Mount Holyoke College. She previously worked as a program coordinator at the Duke Divinity School Center for Reconciliation and has experience in church publishing, pastoral ministry, and campus ministry. She worships with SundayMorning@Home, a diverse ecumenical faith community, and lives with her husband and son in Harrisonburg, VA.