Current Research
Autism Study of Bulgarian Children's Communication (ABC)
Study Focus: Identifying the methods of communication that best facilitate children's development
Recruiting: Children with an autism diagnosis, ages 2 – 8 years
---
Attention Training for Listening in Autism Study (ATLAS)
Study Focus: Exploring how young adults with ASD can improve auditory attentional abilities through use of a novel video game
Recruiting: Adolescents with an Autism Diagnosis, ages 13 – 22 years
DURING COVID-19, ATLAS has created a new study for caregivers of individuals with ASD.
Study Focus: Interviewing caregivers of individuals with ASD to learn how sensory sensitivities may impact their children's transition to adulthood
Recruiting: Caregivers of young adults (16-25 years) with ASD and sensory sensitivities.
Read More About the Caregiver Interview Study →
---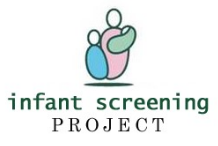 Infant Screening Project (ISP)
Study Focus: Identifying risk markers for autism spectrum disorders and/or communication difficulties across early development.
Recruiting: Babies with Down syndrome and/or babies between 3 – 14 months with an older sibling diagnosed with Autism Spectrum Disorder.
---
Predicting and Optimizing Language Outcomes (POLO)
Study Focus: Understanding the difference between: a) children with ASD who start with language delays but make gains during early school years, and b) children with ASD who remain minimally verbal.
Recruiting: Children ages 3½ – 7 years with or without Autism Spectrum Disorder OR participants from previous CARE studies (any age) with ASD
---
Social Play Research On Understanding Treatment Expectations (SPROUT)
Study Focus: Investigating changes in expressive language and social communication in children with ASD over the course of the play-based intervention, JASPER.
Recruiting: Young children with ASD 18 months to 5 years of age
---
Training Early Social Language in Children with Autism (TESLA)
Study Focus: Investigating how targeted interventions in key early skills can lead to advances in social language and changes in the brain
Recruiting: Toddlers ages 18 – 59 months with or without Autism Spectrum Disorder